The close proximity of London to Sussex means that there are many day and weekend trips you can take from London by train to enjoy the countryside, sea and towns & cities in just a short amount of time!
We've listed some day & weekend getaways you can take from the city of London by train and enjoy all that Sussex has to offer!
Brighton
Brighton has great links from London and takes around an hour by train from either Victoria or Blackfriars.
There are many things to do in Brighton, if you have not visited before, then the pier is a must-visit and you can try your hand at some arcade games or enjoy the views of the Sussex coastline. The lanes are full of independent shops and cafes and you can find some real hidden gems, as you come out from the train station you will head down into central Brighton down the hill, but the lanes are to your left off the main road.
Brighton Pavillion is also a must-visit and if you are wanting something to do in the evening, there are plenty of bars/restaurants as well as the Brighton Dome and Komedia where there is often music or comedy on!
We'd also recommend walking to Hove and visiting some of the shops and cafes there!
Visit our things to do in Brighton page for more ideas!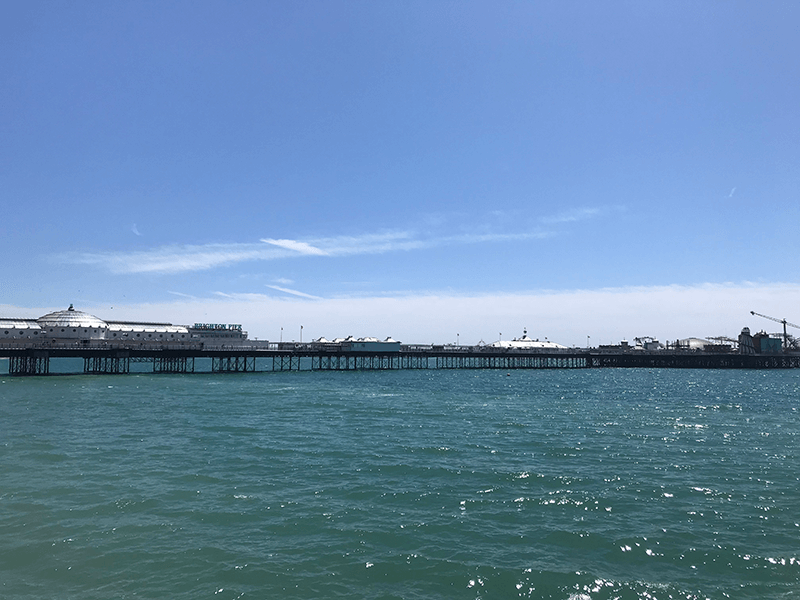 Lewes
Trains from London to Lewes run from London Victoria and take just over an hour, making it an ideal choice for a day or weekend trip.
Lewes is a pretty town with plenty of independent shops and historic areas including the Lewes Priory and Lewes Castle. You can also visit Southover gardens which is a great spot to sit and enjoy the beautiful flowers and if you want to stretch your legs then you can walk down the river from the town centre and enjoy a lovely countryside walk.
Lewes and Brighton are also close proximity on the train (around 15 mins), so we'd recommend visiting Brighton for a day as well.
View our things to do in Lewes guide!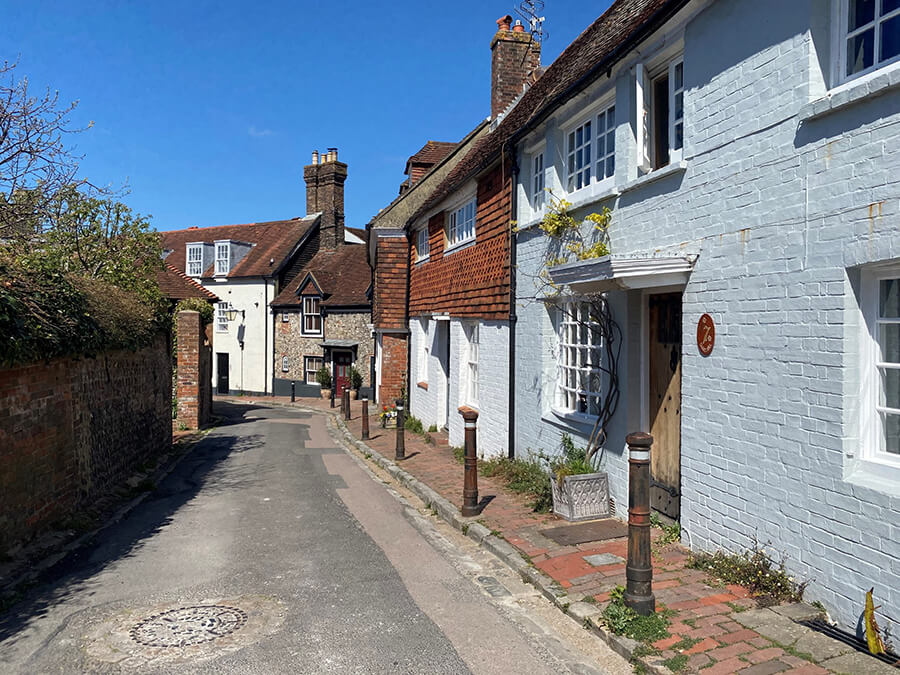 Horsham
Horsham is a lovely market town to visit from London and trains take less than an hour, meaning it is ideal for a day trip.
Horsham has a lot to explore – there are plenty of high street and independent shops as well as a great number of cafes and restaurants. If you also visit on a Saturday, there is also the Saturday market where you can buy local produce and gifts. We'd also recommend walking down the Causeway to St Mary's Church as there are some stunning buildings and you can also visit the Horsham Museum & Art Gallery.
There are a lot of places to eat in Horsham, ranging from restaurants to cafes, and also some great bakeries so you won't be short of choice!
For a full list of ideas of things to do in Horsham, visit our guide!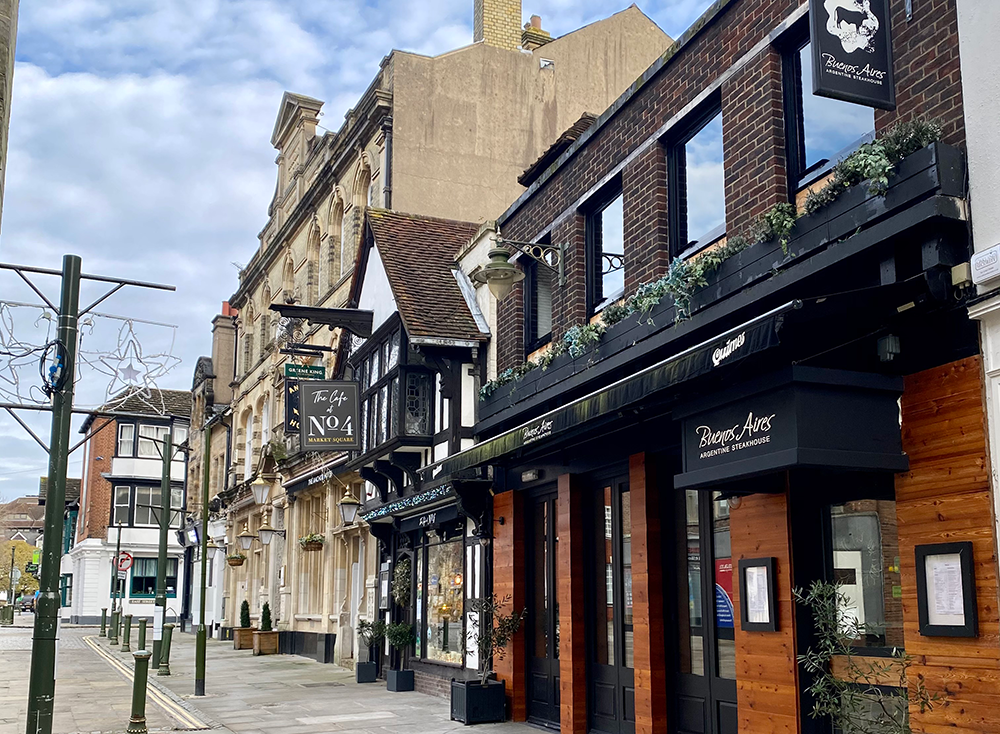 Rye
Rye is an excellent choice for either a day or overnight stay from London, as it takes just over an hour from London St Pancras with one change at Ashford International.
Rye is a beautiful town, with unique cobbled streets, medieval houses, and plenty of lovely places to eat/shop. We highly recommend visiting the Church of Saint Mary, walking down Mermaid Street (pictured below) and, if you have time, walking over to Camber Castle.
We have a separate post on our weekend visiting Rye and some of the things we got up to and enjoyed!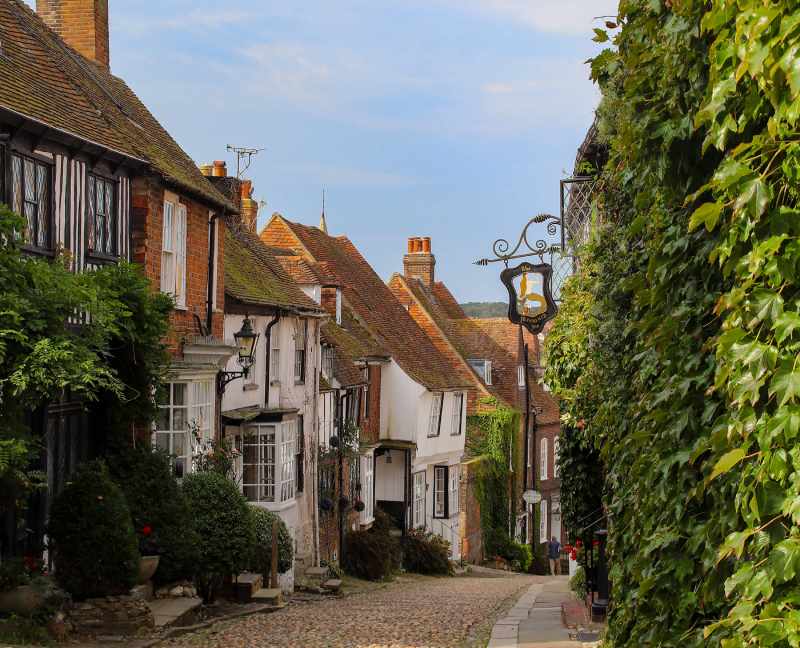 Eastbourne
Eastbourne takes around an hour and a half from Victoria by train and is a great choice if you want to visit the sea!
There are plenty of things to do in Eastbourne including visiting the pier and from here you can also walk to Beachy Head and view the stunning cliffs and Seven Sisters. This takes around 3 miles to get to Beachy Head and will follow the South Downs Way, a 100-mile route from Eastbourne to Winchester.
If you are feeling adventurous, you can walk the South Downs Way in around 8 days of end-to-end walking, although this depends on how much you want to walk each day and whether you wish to walk/cycle etc.
We have a guide on more things to do in Eastbourne!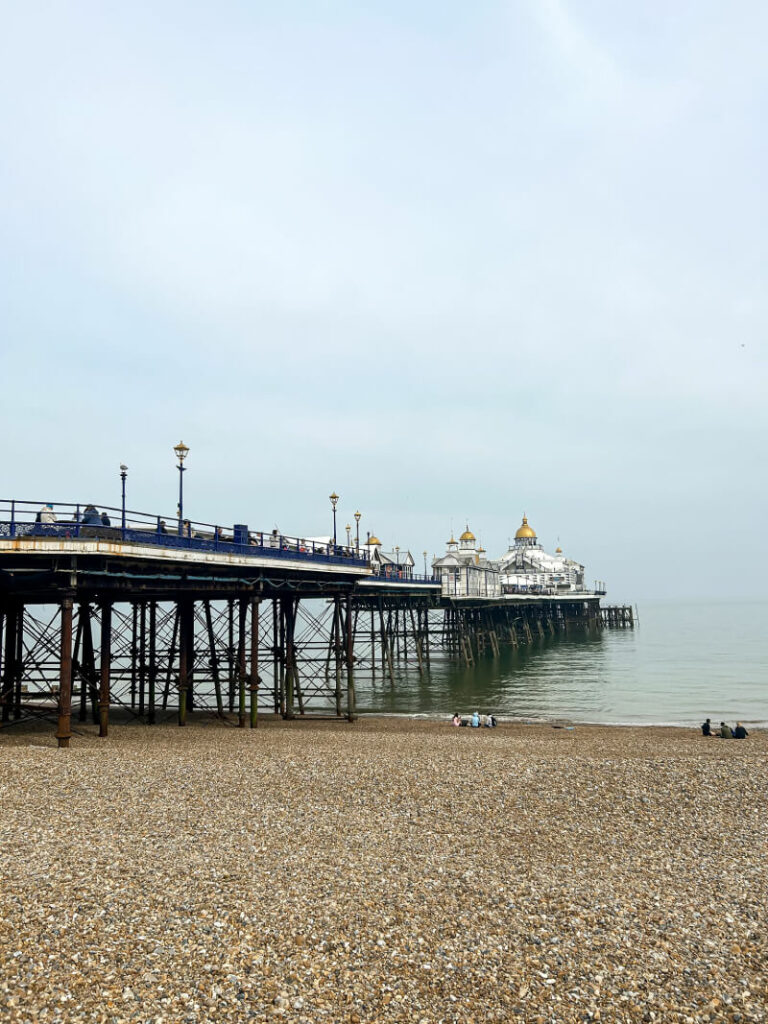 We hoped you enjoyed this post, visit our Sussex blog for more ideas and inspiration, and visit us on Instagram at @discover_sussex!
If you'd like to advertise your business or accommodation listing with us on this page or across our site, please email us at info@discoversussex.org for our advertising prices.