Skip to content
Castles
Sussex is home to many castles including the 15th-century brick-built castle, Herstmonceux Castle and the beautiful Bodiam Castle with its iconic moat built by Sir Edward Dalyngrigge.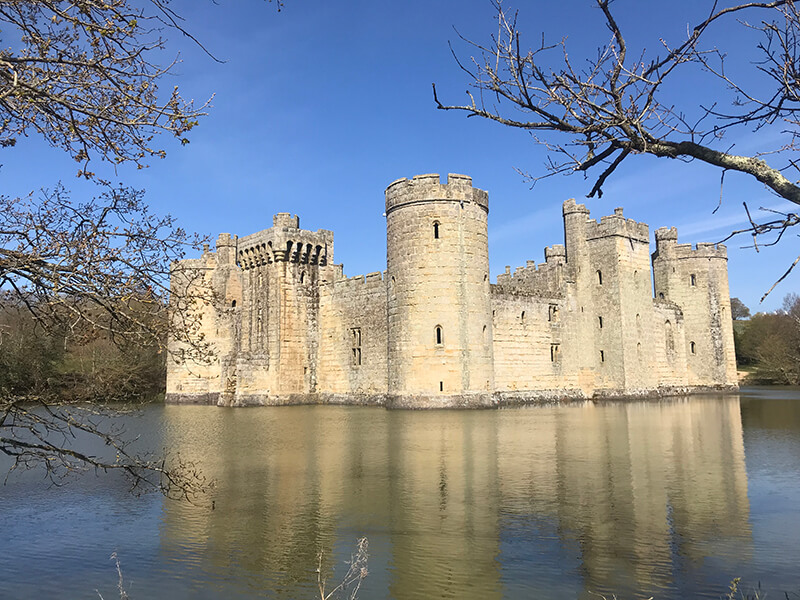 Bodiam Castle
Bodiam Castle is a castle not to be missed! You can enjoy a nice walk around the castle and grounds, have some lunch in the cafe and enjoy points of interest including the Gatehouse, Millpond, Postern Tower and Chapel.
Dogs on a short lead are welcome on the grounds of Bodiam Castle.
Address: Bodiam Castle, Robertsbridge, East Sussex, TN32 5UA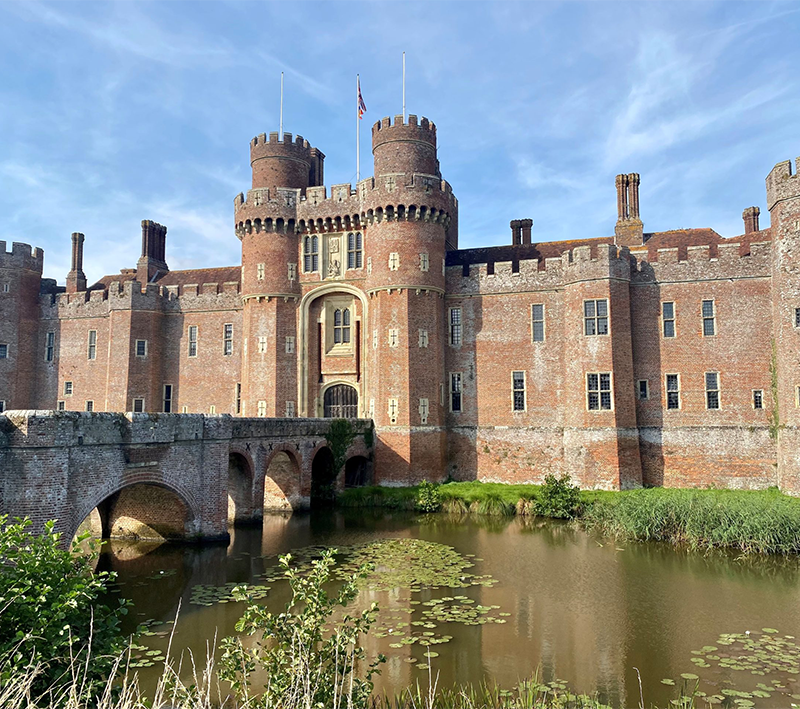 Herstmonceux Castle
Herstmonceux Castle is a beautiful red brick castle located near the village of Herstmonceux in East Sussex. The moated castle is grade II listed and dates back to the 15th century. As well as the castle, it also has 300 acres of woodland and beautiful gardens, which showcase daffodils, bluebells and tulips in the spring, herb and rose gardens in the summer and a beautiful orchard in the autumn.
Dogs are welcome in the gardens and grounds and the main gardens are accessible for wheelchairs with disabled parking nearby.
Address: Herstmonceux Castle, Wartling Road Entrance, Hailsham, East Sussex, BN27 1RN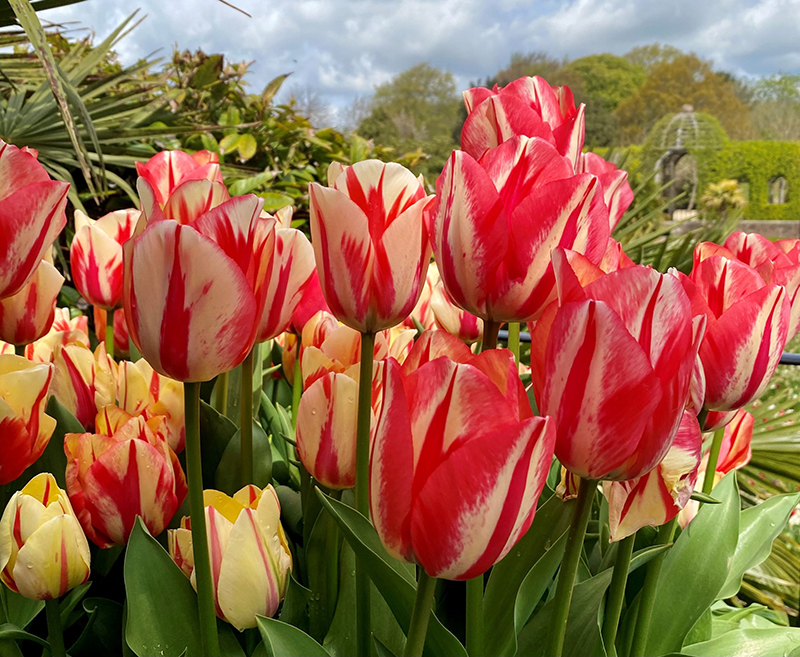 Arundel Castle
Arundel Castle is located in the centre of the town of Arundel, overlooking the river Arun, and dates back to the 11th century. It is home to the Annual Tulip Festival in April in the Arundel Castle Gardens, where over 80,000 come into bloom in over 120 varieties
Unfortunately, only assistance dogs are allowed in the castle grounds. The paths within the gardens are gravel and are wide enough for wheelchairs, with access to accessible toilets.
Address: Arundel Castle, Arundel, West Sussex, BN18 9AB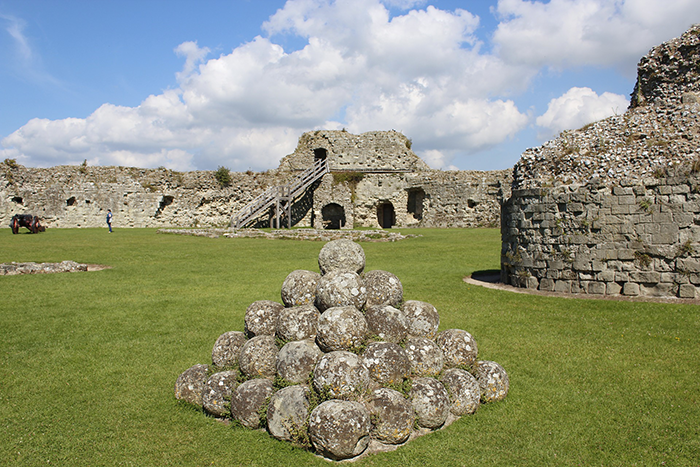 Pevensey Castle
Pevensey Castle is located just northeast of Eastbourne and is under the care of English Heritage. Pevensey Bay is famous for being where William the Conqueror and his fleet of around 700 ships landed in 1066. William the Conqueror built temporary defences here until Pevensey Castle was built.
There is free on-street parking in Pevensey, or there is a pay & display car park close to the castle entrance. There are also toilets and a castle gift shop selling souvenirs, cold drinks and sweets.
Dogs on a lead are welcome on the site.
Address: Pevensey Castle, Castle Road, Westham, Pevensey, BN24 5LE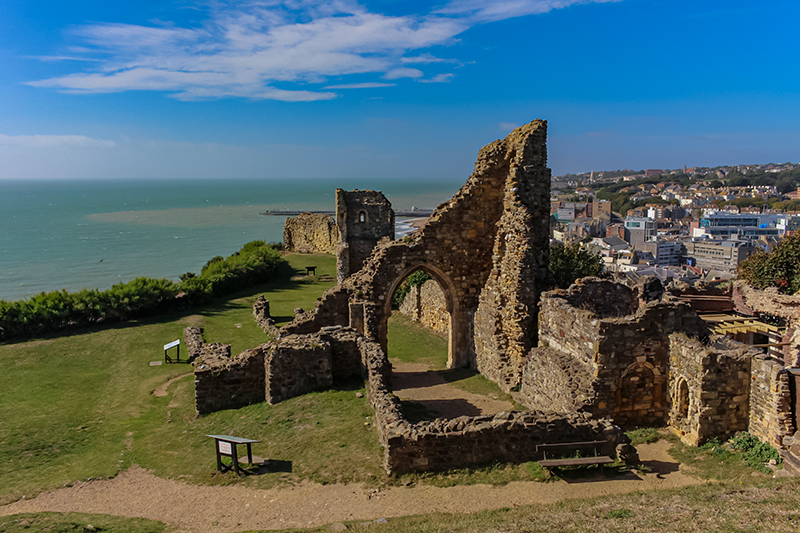 Hastings Castle
Hastings Castle was originally built as a wooden tower upon West Hill overlooking the town of Hastings. The tower was then rebuilt as a stone castle after William the Conqueror was victorious at the Battle of Hastings. Part of the castle walls have been lost to the sea, and the castle walls that remain are now ruins.
There are some great views from the top of the hill, and you can pay a small admission fee in order to walk around the ruins and watch a 20 minute on this history of the castle.
Address: Hastings Castle, Castle Hill Road, West Hill, Hastings, East Sussex, TN34 3AR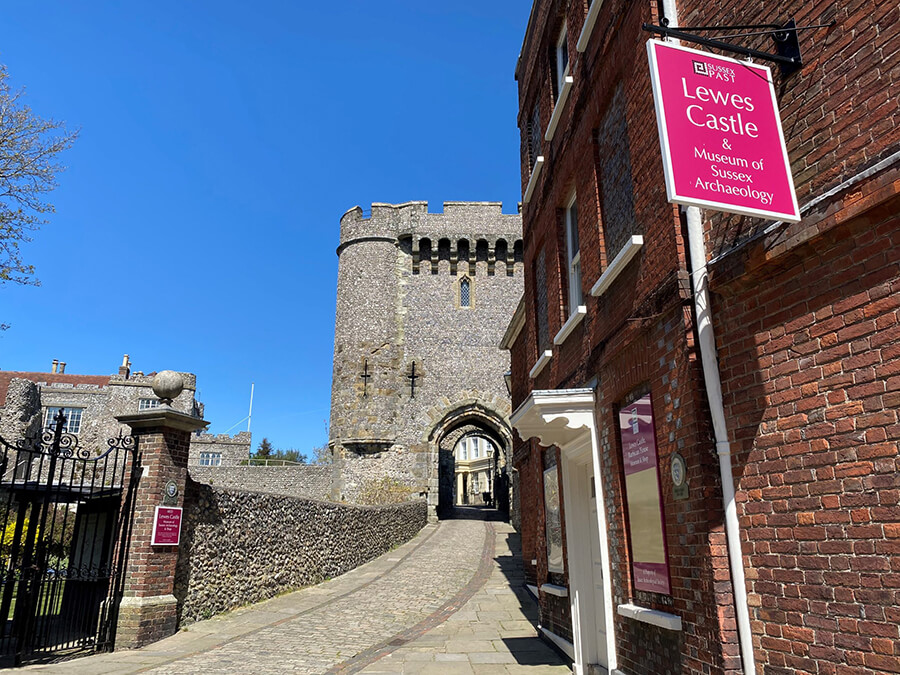 Lewes Castle & Museum
Set high above the county town of Lewes is the historic Lewes Castle and Museum. It is located just off Lewes high street and is only a few minutes walk from the bus and train stations. Lewes Castle was built in 1068 and finished in 1070, by William de Warenne after the Battle of Hastings. Tickets can be purchased from the Barbican House, just opposite the castle.
Unfortunately, only assistance dogs are allowed in the castle grounds and museum.
Address: Lewes Castle & Museum, 169 High Street, Lewes, BN7 1YE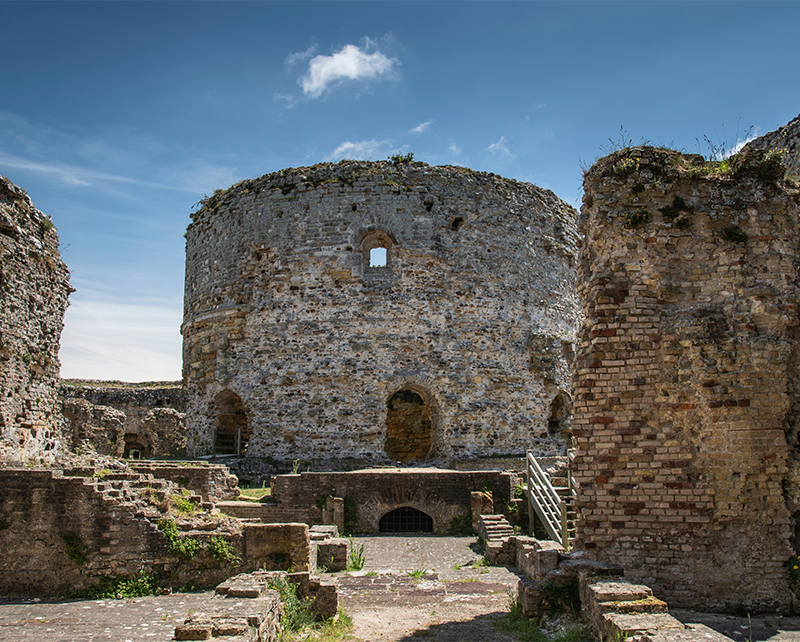 Camber Castle
Camber Castle is located between Rye and Winchelsea and was built by Henry VIII in order to defend the port of Rye. The Castle is now managed by English Heritage and Sussex Wildlife Trust.
The Castle cannot be reached by car, but instead can be reached by a footpath which is approximately a one-mile walk from Rye. From here you can view the exterior of the Castle – to view the interior of the Castle, you will need to book a guided tour.
Address: Camber Castle, off Harbour Road, Rye, East Sussex, TN31 7TD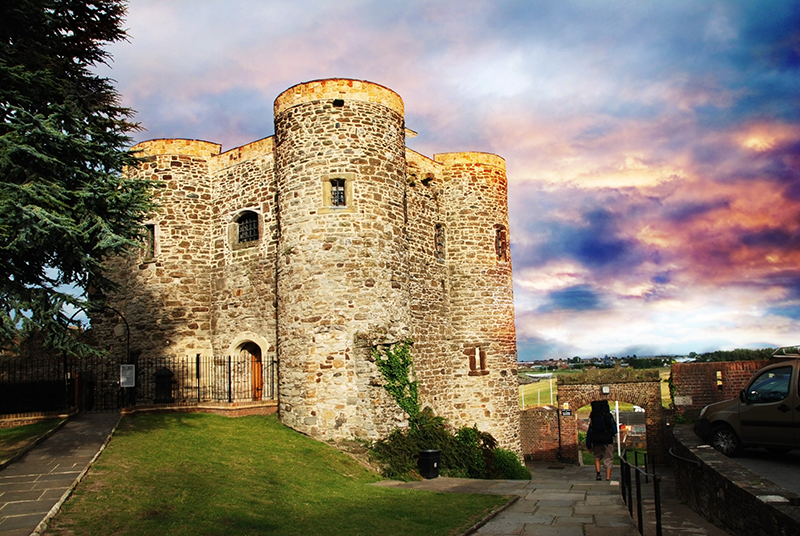 Rye Castle Museum and the Ypres Tower
Rye Castle Museum and the Ypres Tower are located across two museum sites, Rye Castle Museum East Street, and Rye Castle Museum Ypres Tower. These two museum sites are just a short walk across from one another in the historic town of Rye.
There is a small admission charge for the Rye Castle Museum Ypres Tower and there is no admission charge for the Rye Castle Museum East Street, however, donations are gratefully received.
Address: Rye Castle Museum, 3 East Street, Rye, East Sussex, TN31 7JY
Discover new places to visit
Susssex is home to many diverse towns and cities. From bustling Brighton to quaint cobbled villages, find your next adventure.