Midhurst
Midhurst is a lovely market town, nestled in the South Downs National Park and around 12 miles north of Chichester. With plenty of independent shops and cafes and pubs nearby serving local, delicious food, it's a must-visit when in Sussex.
Midhurst is based in the centre of the South Downs National Park and therefore makes it a great place from which to explore this stunning area. In the town itself, the impressive Cowdray Estate, belonging to Viscount Cowdray, is not to be missed, especially the Cowdray Ruins which you can walk around and admire.
The estate is also home to the Cowdray Park Polo Club of which there are many matches between April and September.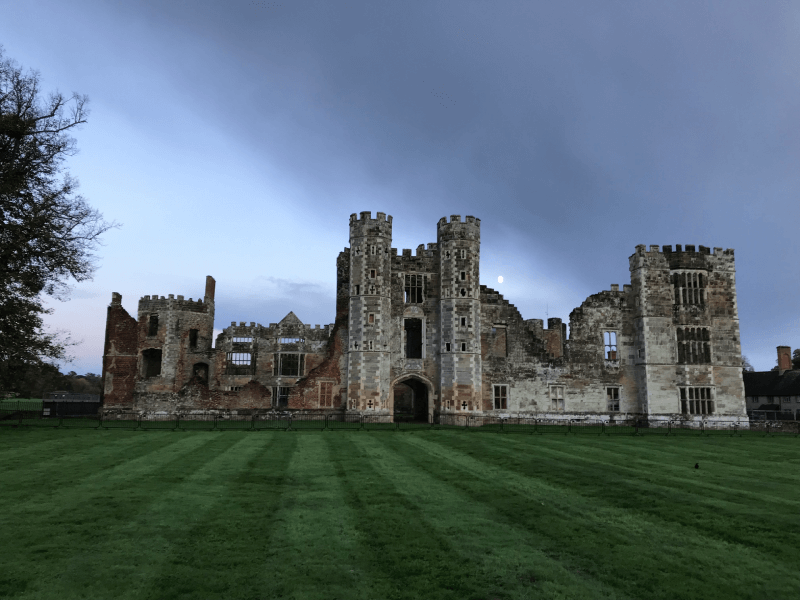 Eating
There are plenty of places to eat in Midhurst to enjoy some lunch, as well as some nice spots for brunch or evening meals such as Olive and Vine and RedH.
Pubs nearby include The Royal Oak (which has a great outdoor seating area), the Duke of Cumberland, Henley (which has a lovely garden), and The Swan in the heart of Midhurst.
Midhurst Pond
We also recommend visiting Midhurst's South Pond, which is run by a team of volunteers and is undergoing much restoration and has a positive impact on the local wildlife. This is a great spot to find bats as well, if you go down as it is getting dark they are very active over the pond and it is really quite spectacular to see them flying.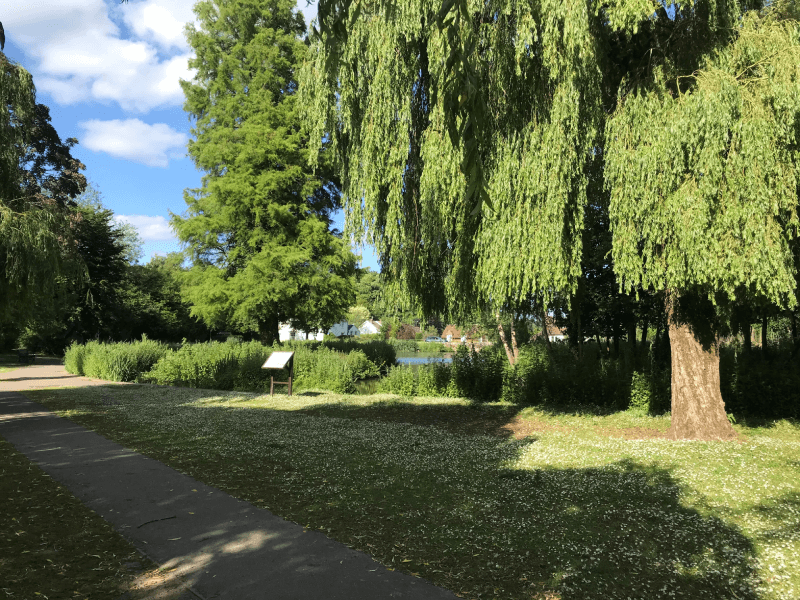 Walks Around Midhurst
Midhurst is also not short of beautiful walks due to its location on the River Rother. We have tried many walks including a 4-mile Midhurst circular walk and have also done a stunning walk from Woolbeding Common down to the Duke of Cumberland pub and back to the Woolbeding Common car park.
We have also done a 9-mile walk from Midhurst, through the Cowdray Estate and golf course, along to Lodsworth, Selham (where there is a pub!), and Ambersham before returning back to Midhurst along the River Rother.
If you are looking for a long-distance way – why not try the Midhurst Way? This is a  29-mile (47km) long route that starts in Haslemere.
Shops
Midhurst also is home to many lovely independent shops, including gift shops such as Stuff & Co, a refill and health shop (Down to Earth), a local beer shop (The Crafty Pint Shop), greengrocer, second-hand bookshop and many antique type stores.
The Cowdray Farm Shop is also a great place to get local produce and they also sell some homeware bits and plants too.