Skip to content
Arundel
Arundel is a historic market town and is home to the impressive Arundel Castle and Arundel Cathedral. Arundel Castle was built by Roger de Montgomery in 1067 and is now the seat of the Duke of Norfolk.
Arundel was a small market town back in the 1800s, but its population grew considerably through the 19th century and is now a popular tourist destination due to its beautiful listed buildings and scenic surroundings.
Arundel makes for a lovely day out, whether you are visiting the castle or walking around the shops or stopping by a café for lunch. The Black Rabbit pub is a lovely stop along the river on a sunny day and you can also walk around Swanbourne Lake nearby.
Things to Do and Where to Eat in Arundel
Have a look at some of our recommended favourite things to do in Arundel and Arundel cafes, by viewing the links below.
For things to do, you can enjoy a game of putting at Mill Road Putting Green, enjoy the farmer's market, visit the museum or hire a rowing boat on Swanbourne Lane – the list is endless! If you are looking for free things to do, we recommend walking around Swanbourne Lake and up to the Hiorne Tower – this is roughly a 3-mile walk around the town and is very scenic! The views from Arundel Park surrounding the lake are just stunning – we walked up here at sunset on a sunny day and it was really peaceful.
Arundel Cathedral
Arundel Cathedral was founded by the 15th Duke of Norfolk, designed by Joseph Hansom and opened in 1873. Its striking features are its French Gothic architecture as well as the wheel window at the west end and is situated in a prominent position at the top of the hill. Visiting hours are: Monday – Saturday 10.30am – 4.00pm and Sunday 12.30pm – 4pm.
Arundel Events – What's on in Arundel
The Farmers Market runs on the 3rd Saturday every month and sells lovely local produce.
The Arundel Tulip Festival runs from around mid-April every year and has over 130 varieties of tulips!
Arundel Castle also hosts many Medieval events including jousting tournaments and Medieval weekends.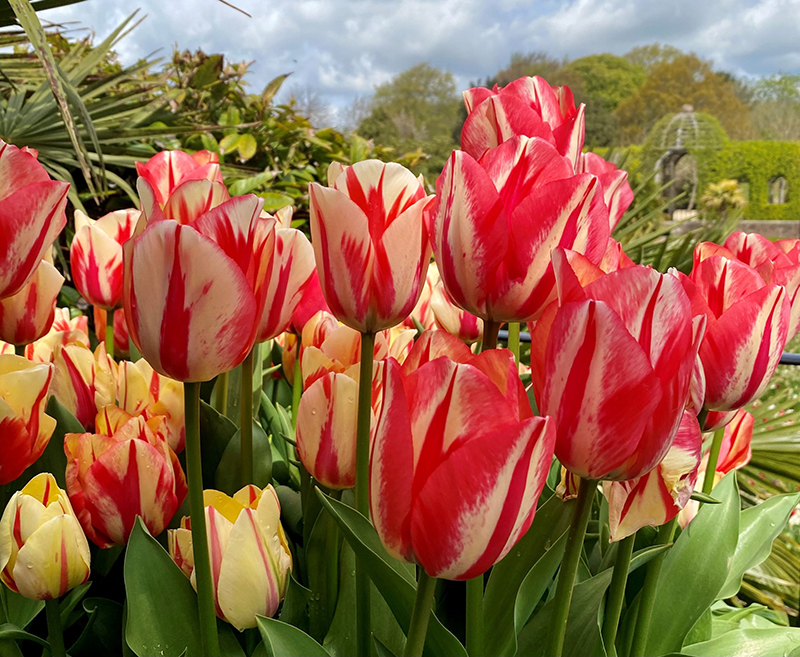 How to Get to Arundel
By Train – Trains run from London Victoria approximately every 30 minutes and take about 1 hour 25 minutes. Arundel train station is a short 5-minute walk to the town centre.
By Car – There is a pay and display car park on Mill Road or you can sometimes find a space along Mill Road itself. Other car parks include the Fitzalan Car Park and Crown Yard Car Park all of which are a short walk to the town centre.
Why Visit Arundel?
There's just something about the historic feel of the town, paired with the independent shops, castle, architecture and old-world charm, that makes it a town we love to visit. At Christmas, the festive lights also add to the cosy yet stylish atmosphere of the town which makes it a truly magical place.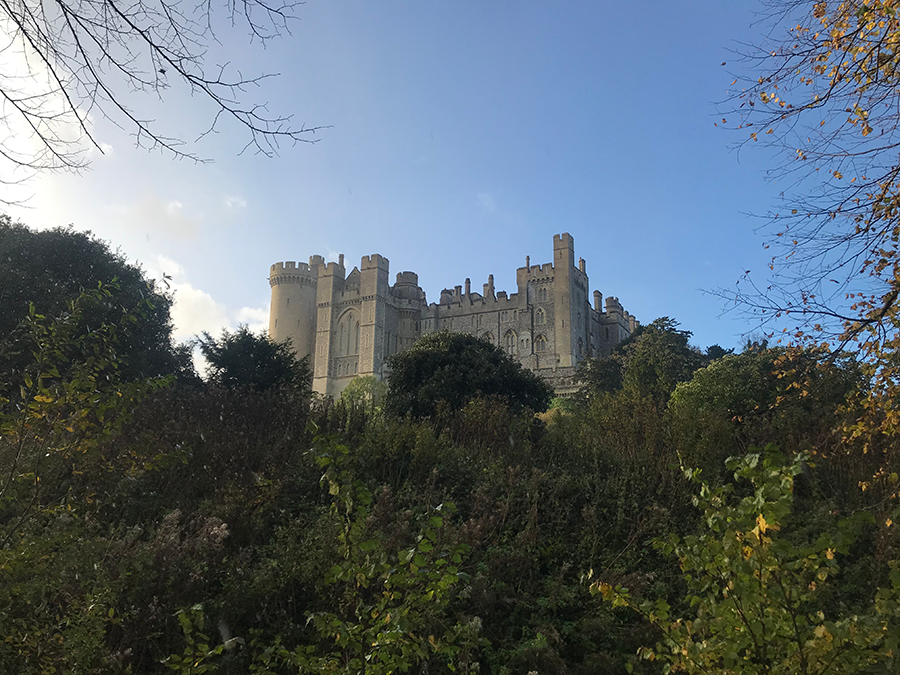 Things to Do Near Arundel
If you are visiting Arundel and are looking for things to do outside of the town centre, then we recommend visiting Slindon and seeing the Nore Folly – we have a Slindon Walk you can do.
We also recommend visiting the Roman city of Chichester as well as visiting the coast – Climping Beach is a lovely spot to walk along the coast. If you are looking for museums, then Amberley Working Museum is great for kids and dog-friendly, or you can do a circular walk around Amberley along the river and enjoy some tea and cake at the Amberley Tea Rooms on the walk.
Local Events
Visit our What's on in Sussex page for events across the county, including Arundel.
Where to Stay in Arundel?
If you would like to feature your unique Airbnb, B&B, Hotel, or other accommodation with us, email info@discoversussex.org for our advertising options.