Skip to content
Cafes & Restaurants in Arundel and Amberley
Below we have listed some of our favourite places and ideas of where to eat in Arundel and Amberley. Arundel has many cafes and restaurants - so you won't be short of options when visiting this historic town!
If you would like to list your cafe or restaurant with us or would like to enhance your listing with a dedicated page or annual membership, email us at info@discoversussex.org for our advertising brochure.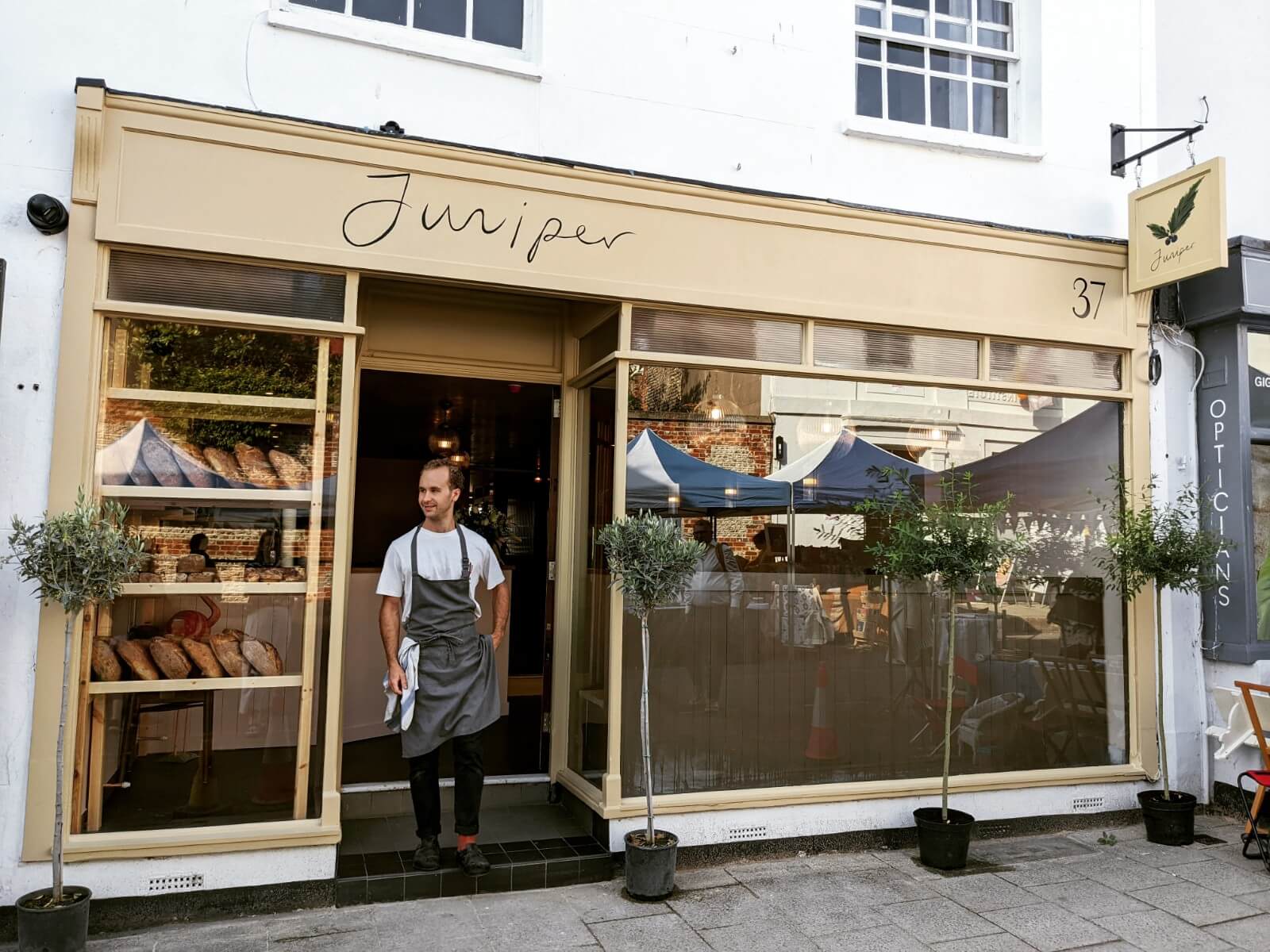 Juniper
Juniper offer a changing seasonal menu, to keep it fresh, and have a breakfast, lunch and dinner menu along with fresh pastries and bread.
Address: 37 Tarrant St, Arundel BN18 9DG
Bagels & Coffee
If you love a bagel, look no further! Bagels & Coffee sell a range of delicious bagels made fresh to order with a range of fillings and on different types of bagel and the staff are all very friendly! Seating is quite limited inside but you can usually find a bench towards the river. Apologies, the picture below doesn't do the bagel justice but I was too eager to tuck in to attempt a better shot.
Address: Bagels & Coffee, 37 High Street, Arundel, West Sussex, BN18 9AG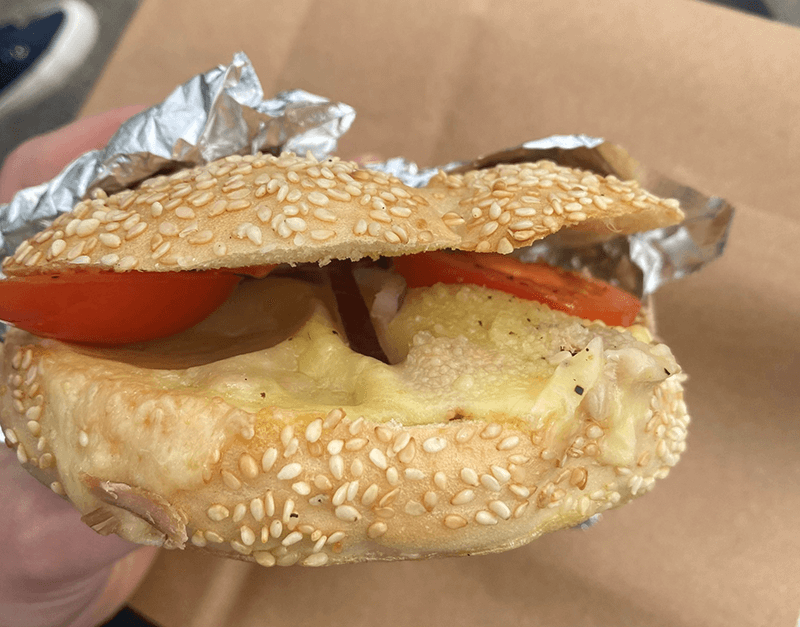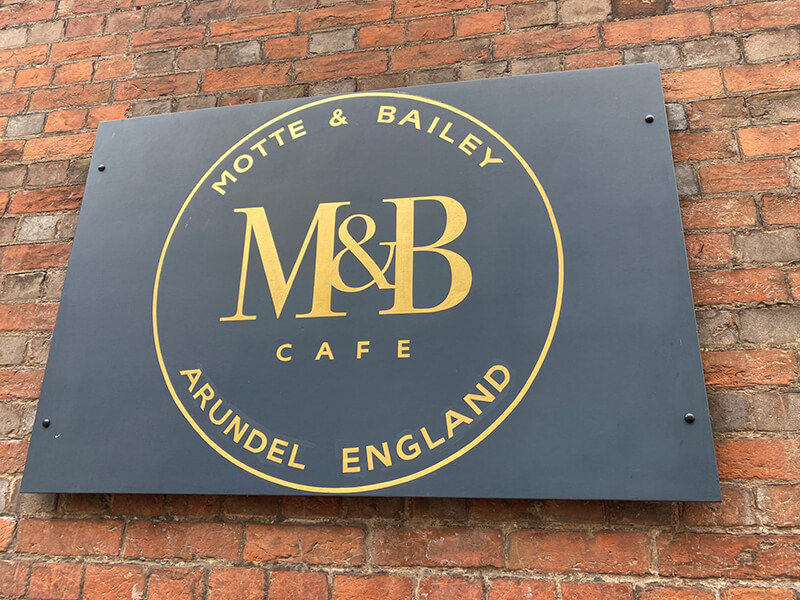 Motte & Bailey
Motte & Bailey has had a recent revamp and is the perfect place for a spot of brunch. As well as a good brunch menu (hello Eggs Royale), they offer a good range of sandwiches, toasties and salads, as well as more substantial lunches and of course the usual cakes and treats.
Address: Motte & Bailey Café, 49 High Street, Arundel, West Sussex, BN18 9AG
Swanbourne Lake Tea Room
Located at the beautiful Swanbourne Lake, the tea rooms offer up a wide menu of homemade goodies with stunning views.
Address: Swanbourne Lake Tea Room, Mill Road, Arundel, West Sussex, BN18 9PA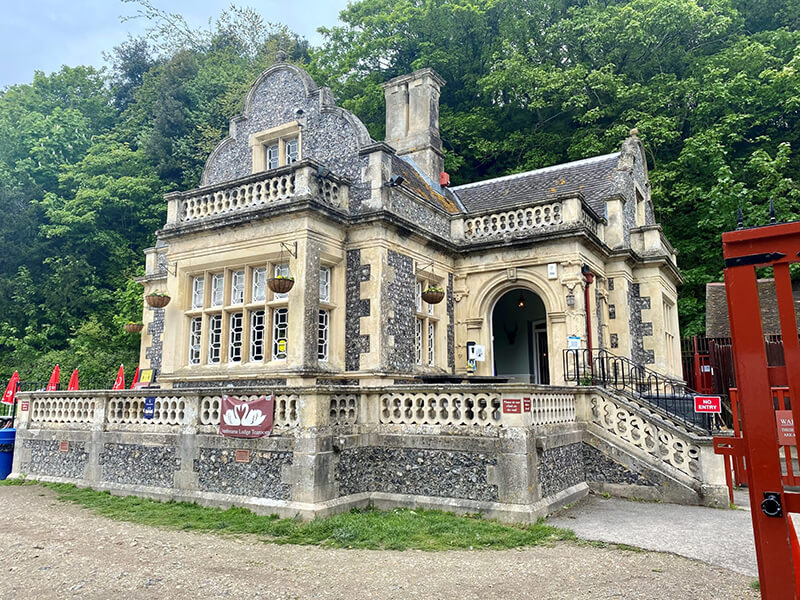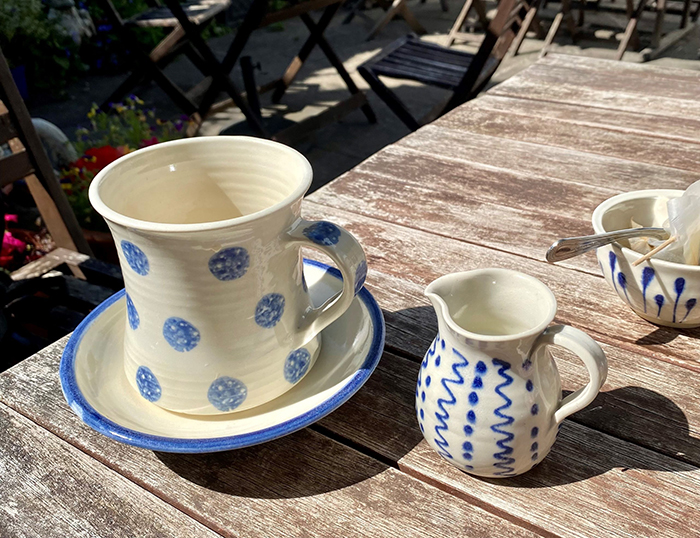 Amberley Village Tea Room
The tea rooms are located in the picturesque village of Amberley, ideally located close to the South Downs Way. Portions are always generous so picture large mugs (made in the Amberley Village Pottery) of loose-leaf tea and huge slabs of delicious homemade cake. The staff are always welcoming and the tea rooms are dog-friendly with indoor and outdoor seating.
Address: The Square, Amberley, Arundel BN18 9SR
Lulamae's
Lulamae's is right in the heart of Arundel, serving cakes, breakfast & light lunches and they also have a hatch for takeaway and ice cream! We loved the decor too!
Address: 13 High St, Arundel BN18 9AD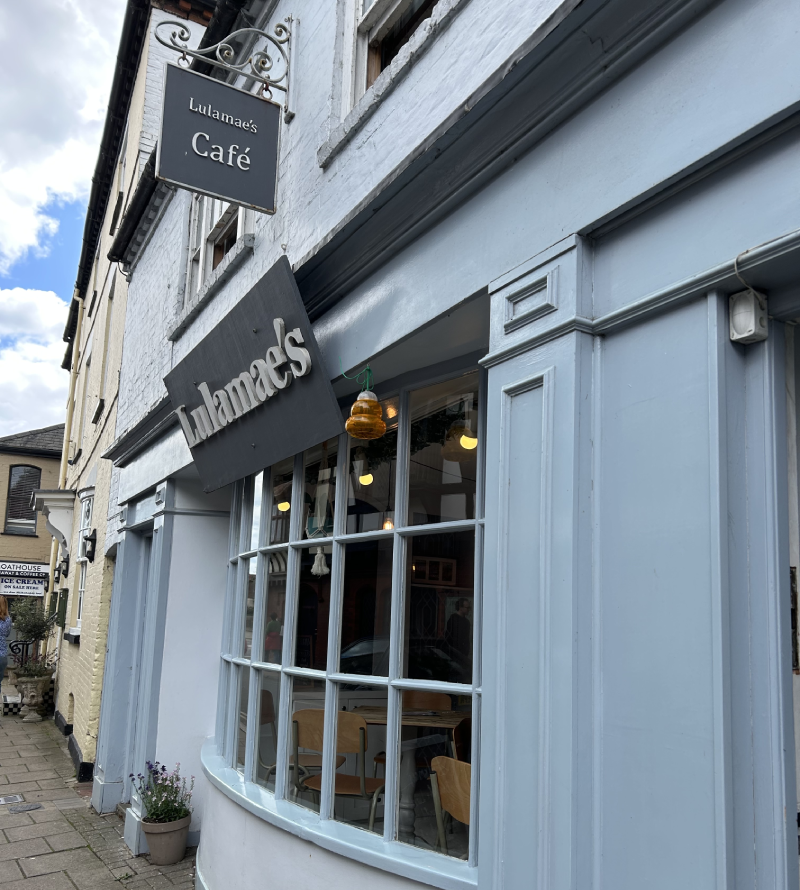 Discover new places to visit
Susssex is home to many diverse towns and cities. From bustling Brighton to quaint cobbled villages, find your next adventure.