South Downs Way Guide
About the South Downs Way
The South Downs Way is a 100-mile (160km) long-distance footpath and National Trail which follows the ridgeline of the South Downs. The South Downs Way is the only National Trail that lies wholly within a National Park, spanning the South Downs National Park, England's most recent National Park designated in 2010.
What is the trail route?
The trail starts in the cathedral city of Winchester in the West and finishes up in the seaside resort of Eastbourne in the East. The route passes by a number of villages along the way, including Cocking, Amberley, Washington, Fulking, Pyecombe, and Alfriston. Towards the end of the trail, the route also covers the beautiful Seven Sisters chalk cliffs and Beachy Head with views over the iconic Beachy Head Lighthouse. The entire National Trail is waymarked with 'South Downs Way' signs and there are various distance markers along the way to show your progress.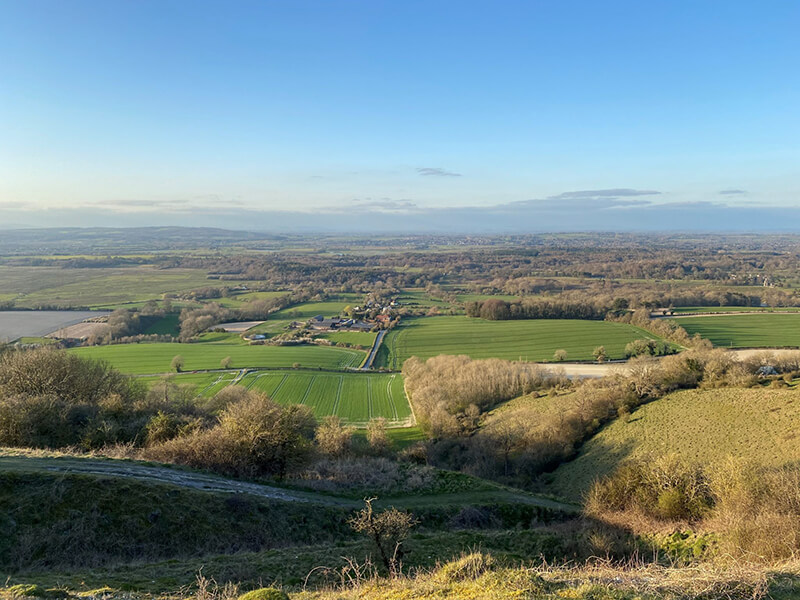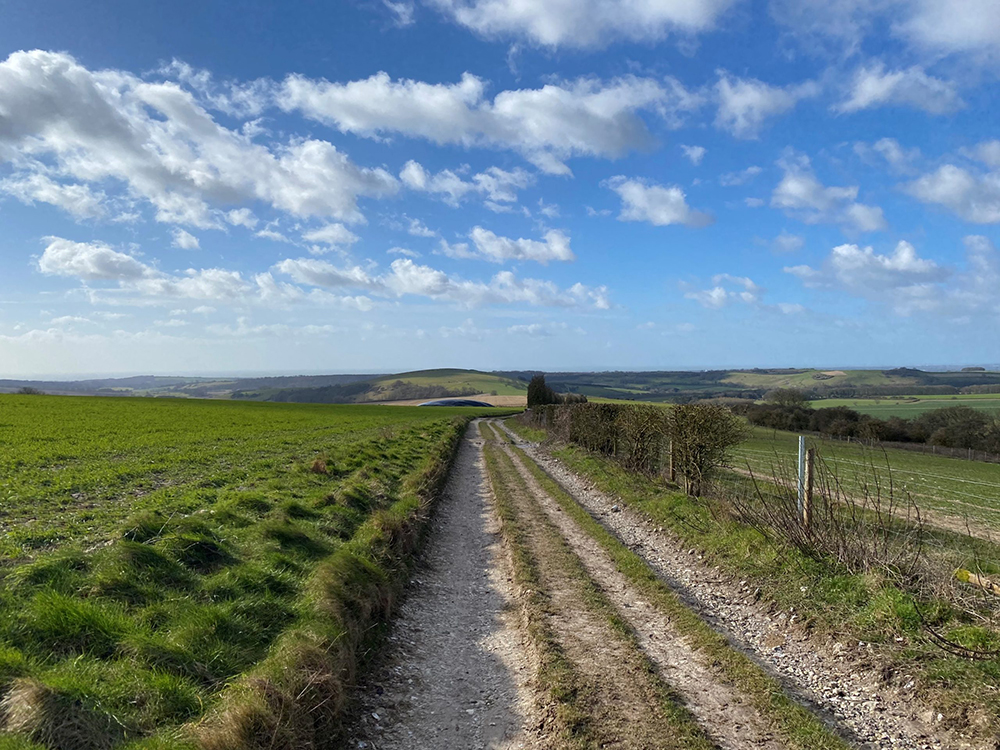 How long does it take to walk the South Downs Way?
The 100-mile long walk is usually tackled over 6-10 days, depending on how far you want to walk each day. Completing in 6 days, will require you to walk 16.7 miles a day, whereas completing in 10 days will require you to walk 10 miles a day. Most people typically take 8 or 9 days to complete the walk.
Can anyone walk the South Downs Way?
Whilst completing the South Downs Way is considered a great achievement, anyone with a reasonable level of fitness can walk the route. The days it takes you to walk the route can be extended or shortened, depending on how far you feel capable walking each day. Unsurprisingly, the route is quite hilly in places, some days more than others and the terrain can be quite uneven in places so we recommend proper walking shoes (that you have worn in!) and plenty of snacks and water.
How to walk the South Downs Way
There are many different ways logistically to walk the South Downs Way. If you live locally and have access to two cars, you can park one car at the start of the walk, and one at the finish, which is considered the cheapest option although does involve a fair amount of driving.
For those who do not live locally, many people decide to camp on campsites located along the route. This is a cheaper option and allows you to get the full outdoor experience! If camping is not for you, there is plenty of fantastic accommodation along the route.
Also, if you do not wish to carry your luggage from point to point, there are a number of baggage transfer providers, which will transport your luggage from point A to point B.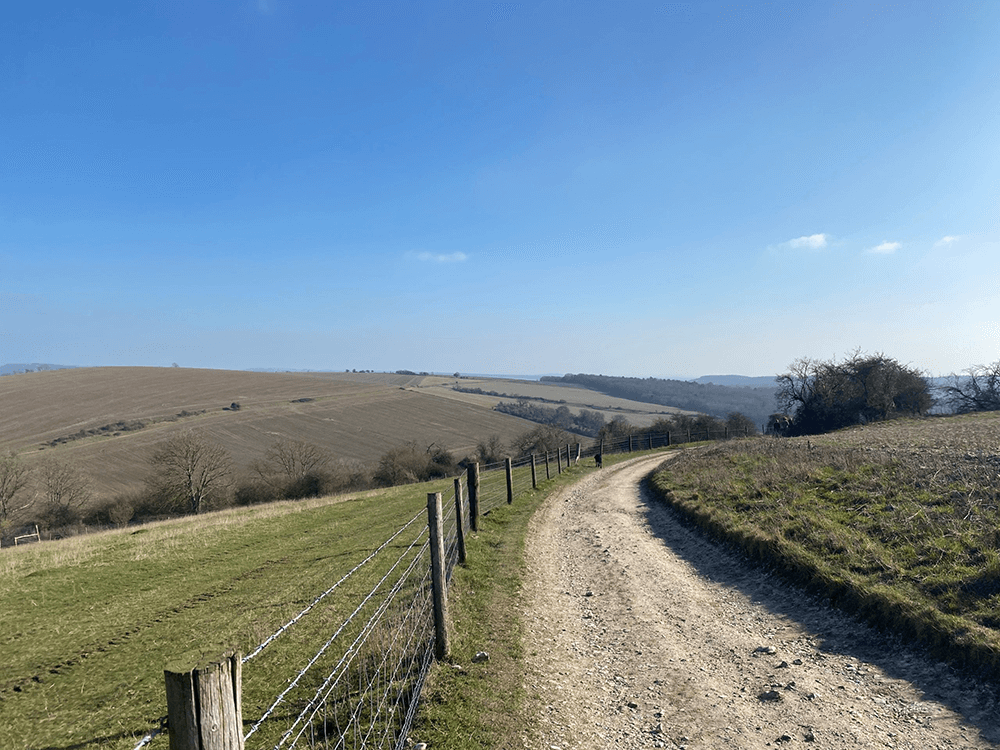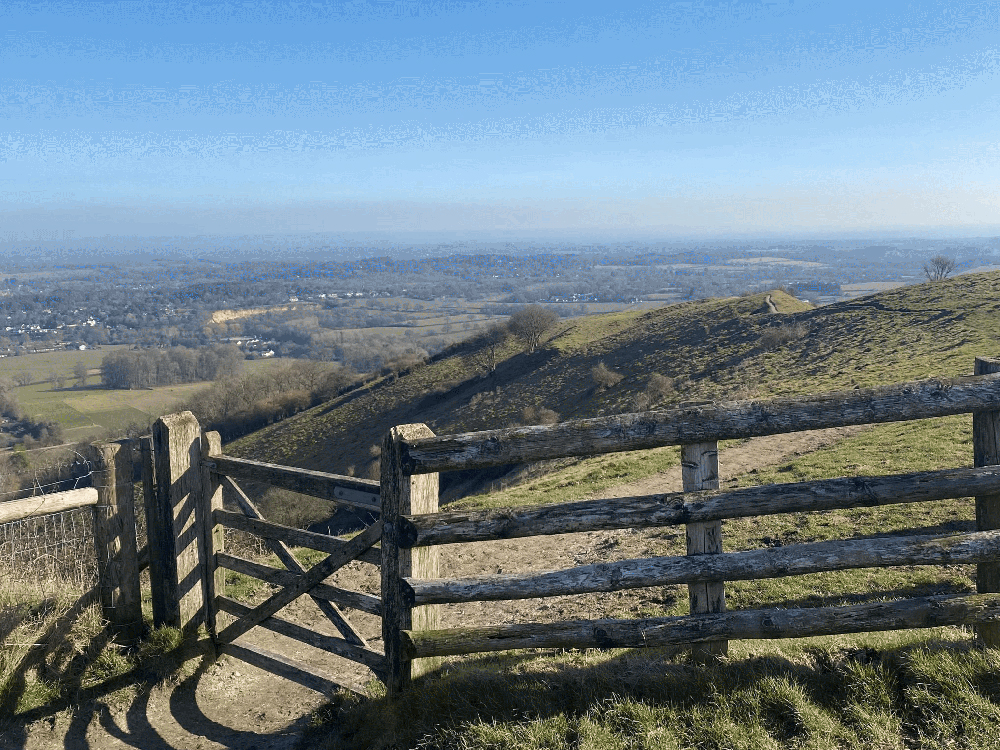 South Downs Way Itinerary
Below we have listed out the day by day start and finish points if you were to complete the route over 8 days.
Day 1: Winchester  –  Exton (19.5km or 12 miles)
Day 2: Exton  –  Buriton (20km or 12.5 miles)
Day 3: Buriton  –  Cocking (18km or 11 miles)
Day 4: Cocking  –  Amberley (19km or 12 miles)
Day 5: Amberley  –  Upper Beeding (19.5 km or 12 miles)
Day 6: Upper Beeding  –  Lewes (25km or 15.5 miles)
Day 7: Lewes  –  Alfriston (22km or 13.5 miles)
Day 8: Alfriston  –  Eastbourne (17 km or 10.5 miles)
Refreshments on the South Downs Way
We've listed some of the fabulous cafes and places to get tea/coffee and cake directly on (or just a short walk) from the SDW path. Take a look at our guide for refreshments on the South Downs Way.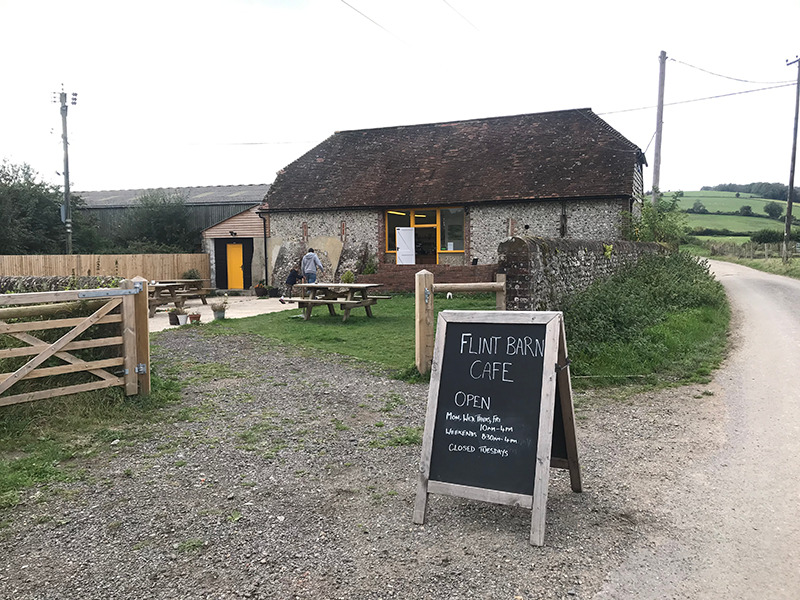 Water Points on the South Downs Way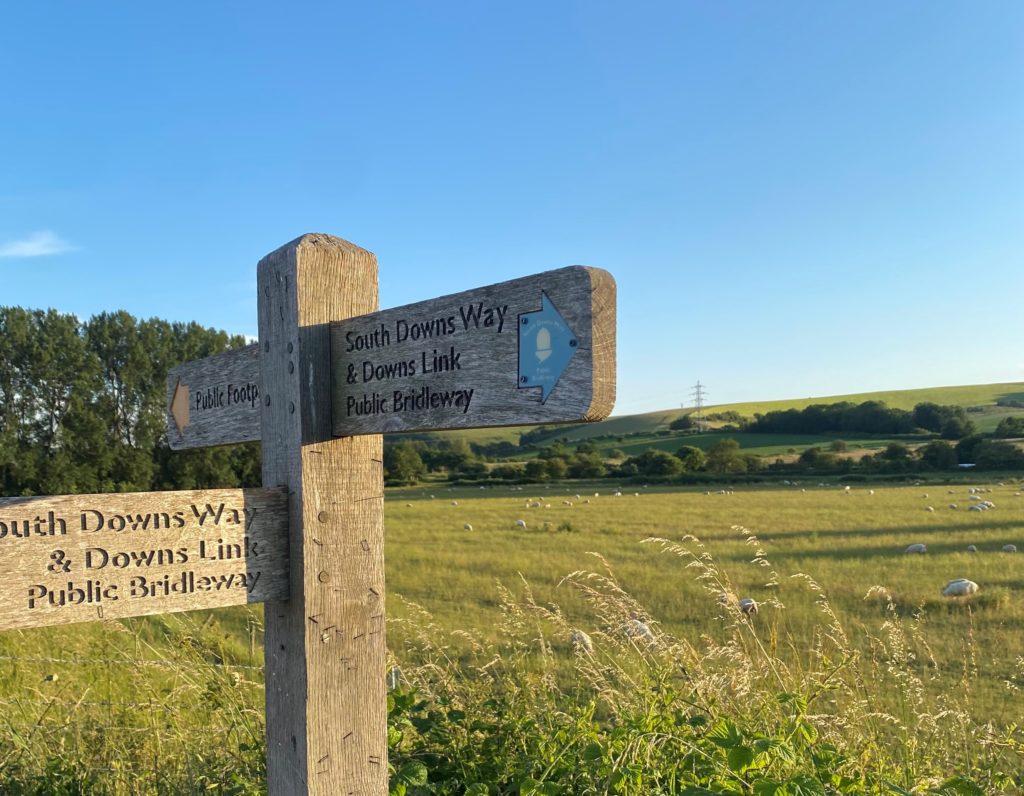 Top tips for walking the South Downs Way
Top tip 1: Make sure to pack plenty of food and water. Whilst we had visions of plentiful cafes on route to refuel, cafes were a bit sparser than hoped so make sure to stock up on Mars bars! There are water refill points on the route also, but these are not always as regular as you may need so best to pack an extra bottle.
Top tip 2: Try to start the final day as early as possible. This means you can take your time and enjoy the last down without feeling rushed. It also means you can celebrate completing the route – we recommend treating yourself to fish & chips from Harry Ramsden's on the beach and watching the sunset.
Cycling the South Downs Way
We have put together a blog post detailing how to cycle the South Downs Way (tried and tested!) so if you are looking to cycle the SDW, check the blog post out for more information along with an itinery.
We hope this has inspired you to lace up your walking boots and tackle some, if not all of the South Downs Way. Please tag us in any of your photos using the tag @discover_sussex on Instagram – we would love to see your adventures!