Skip to content
Boxgrove Halnaker Windmill Trail
8km – 5miles      Difficulty – Easy/Medium (around 1.5 – 2 hour walk with ascending path up to windmill and stiles)
Parking/Starting Point: Boxgrove Village Hall, PO18 0EE. what3words location – ///handed.blur.foresight
The windmill trail from Boxgrove is a wonderful circular trail taking you from Boxgrove Village Hall car park up to the windmill and back. The trail signs are in the northern end of the car park, cross over the road and you should see another signpost directly over the road.
The trail is easily signposted the whole way so you won't get lost and can easily notice the windmill trail signposts leading from the village hall park (see image below of what they look like).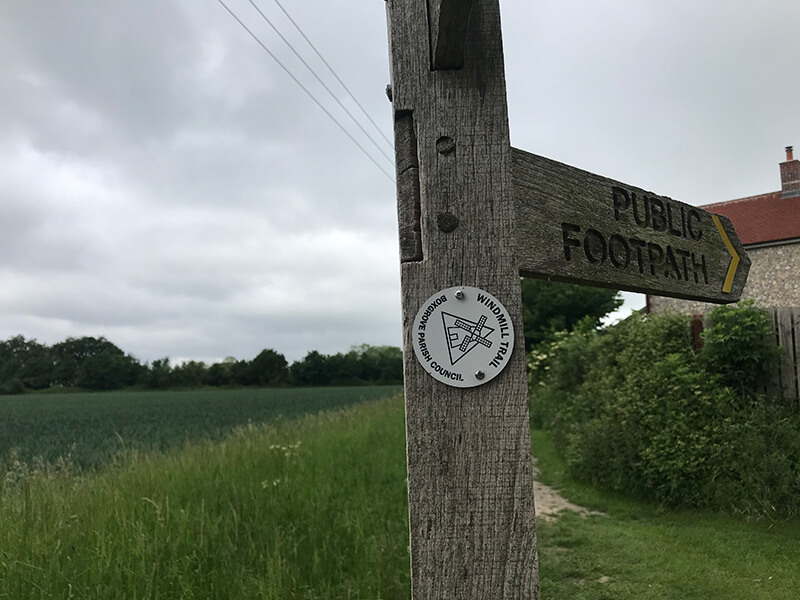 You also pass the stunning Tinwood Vineyard which is known for producing English sparkling wines and you can also book a vineyard tour or stay the night at the vineyard!
The trail also takes you through the archway of trees, providing stunning photographs of the tunnel of trees. At the end of the tunnel, you ascend upwards to Halnaker Windmill, where you can enjoy panoramic views of Sussex and Chichester and can see the cathedral. This makes a great spot for some lunch before heading back the way you came, through the tree tunnel to follow the windmill signs on the way back.
When you reach Boxgrove, there is a village store and cafe here on the way back to the Village Hall and is a lovely local shop where you can pick up essentials or refreshments.
Walk Map