With autumn now in full swing, we have rounded up some of our favourite things to do around Sussex to fully experience all this season has to offer.
Updated September 2023
Visit Sheffield Park and Garden
Sheffield Park and Garden, owned by the National Trust, comes alive in the autumn when the trees turn dazzling shades of colour. As you wander around the gardens, enjoy the colourful leaves of Nyssa sylvatica, Taxodium distichum (Swamp or Pond Cypress), and over 25 species of acers. The lakes at Sheffield Park also provide a beautiful mirror effect for some stunning photographs!
The Coach House Café is open 10am – 4.30pm every day serving a range of hot and cold food and drinks, and there is also The Shant located in the gardens serving drinks and snacks. Dogs are also welcome in the gardens on a short lead.
Please note booking is required to guarantee entry during their busy autumn season (12 Sep – 20 Nov) for both members and non-members.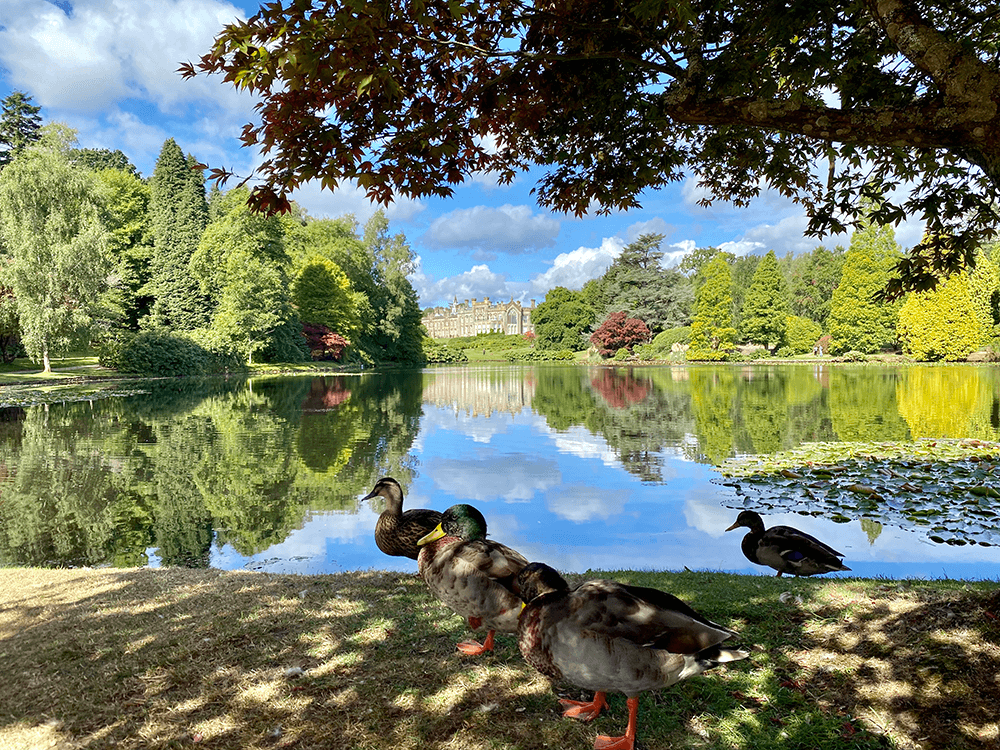 Take a walk in Ebernoe Common
Ebernoe Common is located between the pretty villages of Lurgashall and Kirdford, about 5 miles north of Petworth. Ebernoe Common is National Nature Reserve, a Site of Special Scientific Interest and a Special Area of Conservation due to the range of habitats it is home to. It was bought by the Sussex Wildlife Trust in 1980 when the overgrown wood pasture was restored by the reintroduction of grazing.
Now the area consists of ancient wood pasture, meadows, ponds, streams, and arable land being restored to woodland. Ebernoe Common is 578 acres in total and is perfect for an autumnal walk, where you can spot over 100 species of lichens, and also over 1,000 species of funghi such as waxcaps, magpie inkcap and garlic parachute. There have also been sightings of 14 out of the 17 species of breeding British bats at Ebernoe Common, who make use of the dark cracks in the woodland. Also keep your eyes peeled for the many species of birds that have been sighted here, including nightingales and owls.
The is a small free car park next to Ebernoe Church, which is just down a short track from Streel's Lane. There is a helpful board showing you a map of the common, and there are public footpath signs within the common, but we recommend taking your own map so you can map out a route of your desired length.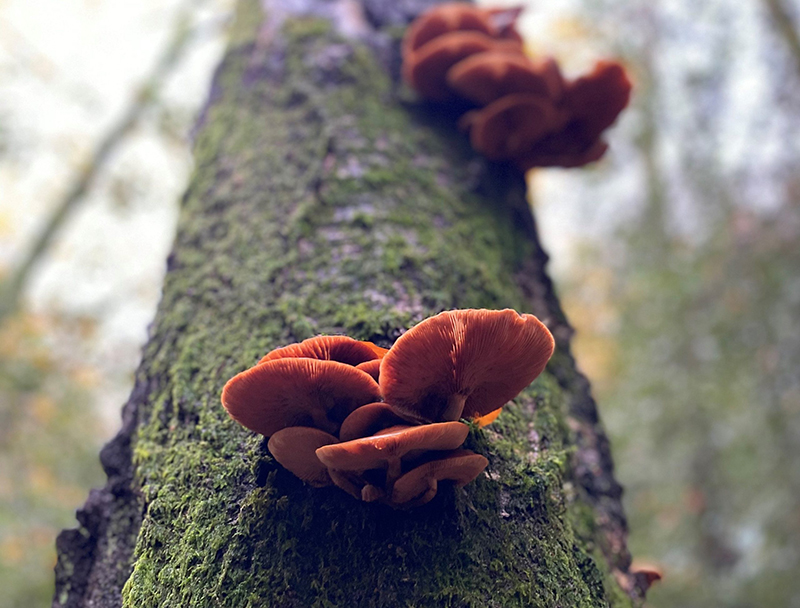 Go Pumpkin Picking
Sussex is not short of pumpkin picking patches and it is an activity that is great for the kids (although certainly not limited to!). We have rounded up some of our favourite picking patches:
Sompting Pumpkins –Set in 1000 acres of farmland, Sompting has plenty of pumpkins as well as a large car park, food and drink and crafts and fun for all the family! No need to book and entrance is free!
Tulleys Farm – Tulleys Farm has over 60 acres of pumpkins to pick, along with excellent photo opportunities and live-roaming characters.
Rogate Pumpkin Patch – Located on the A272 between Midhurst and Petersfield, Rogate Pumpkin Patch, includes Merlin's Wood, plenty of Halloween decor, haystacks, barrel rides, go-karts, and street food and drink catering.
Poynings Pumpkin Patch – Located north of Brighton, Poynings Pumpkin Patch offers free parking with a great selection of pumpkins to pick and a refreshment van.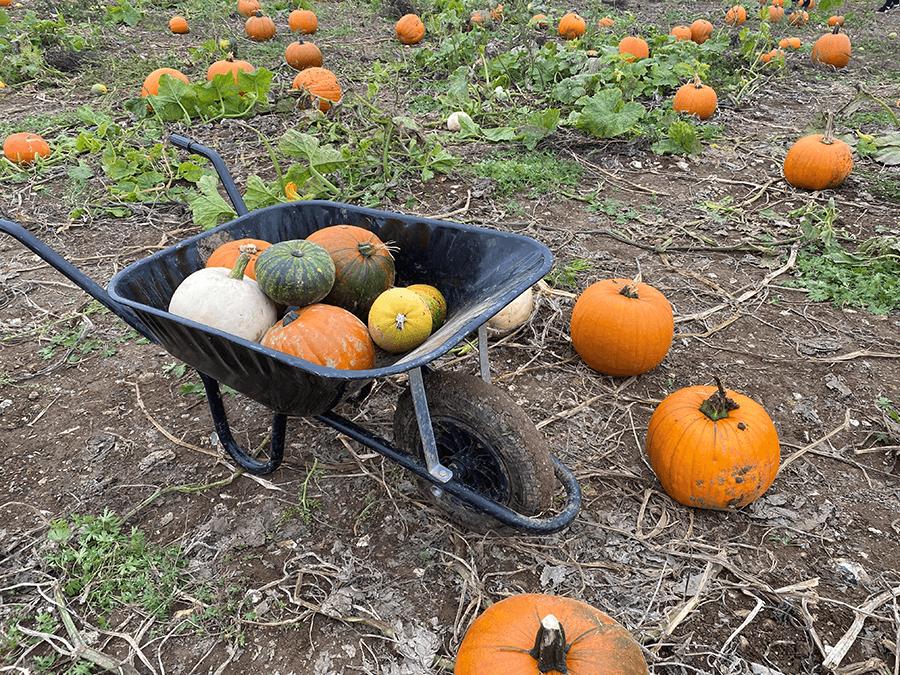 Walk through the tree tunnel to Halnaker Windmill
The hamlet of Halnaker is well known across Sussex for its tree tunnel leading to Halnaker Windmill. The tree tunnel on Mill Lane is especially spectacular in autumn when the leaves turn golden brown. We recommend parking at Boxgrove Village Hall (postcode – PO18 0EE) where there is a large car park. You can then follow the 'Windmill Trail' signs which take you on a lovely route to the windmill, past the Tinwood Estate vineyard. The route is approximately 8km or 5 miles in total taking approximately 1.5 – 2 hours.
As you return back to Boxgrove, there is a lovely village store and tea rooms if you are in need of refreshments!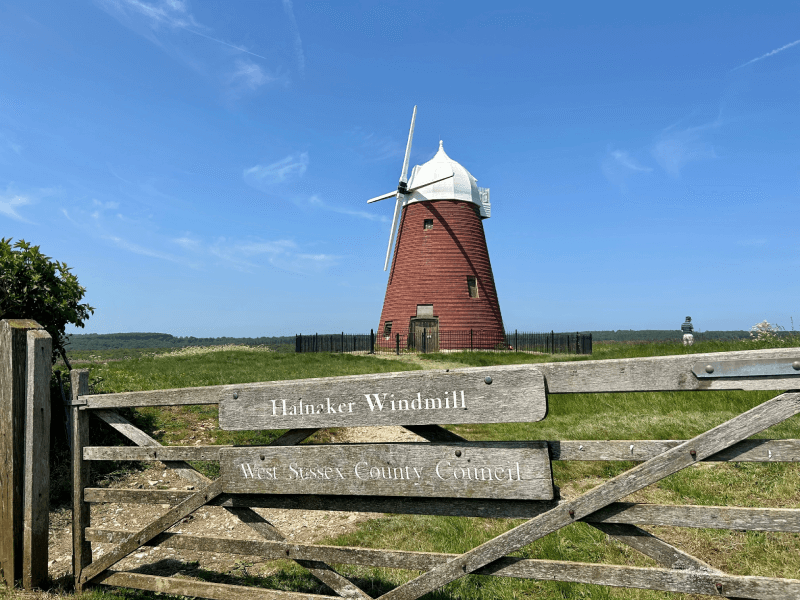 Explore Ashdown Forest
Ashdown Forest is located within the High Weald Area of Outstanding Natural Beauty covers over 2,340 hectares making it the largest area of open access land in the southeast. It is famous for being the setting for AA Milne's Winnie the Pooh stories and is home to 'Pooh Sticks Bridge'.
Ashdown is perfect for walking, where you can follow one of many self-guided walks – head to the Ashdown Forest Centre to pick up a leaflet. Set at 223m above sea level, there are plenty of panoramic views, including views across the High Weald and views towards the North and South Downs.
Around 55% of Ashdown Forest is made up of heathland, which is dominated by gorse, heather and bracken. Woodland makes up approximately 40% of Ashdown Forest, which consists of sweet chestnuts, hazel trees, oak trees, silver birches and Scots pine, just to name a few. These woodland areas look particularly stunning in the autumn months – keep your eyes peeled for the various species of fungi that live on the woodland floor and decaying trees.
There are over 40 car parks across Ashdown Forest, with plenty of choice of circular walks from each of these car parks.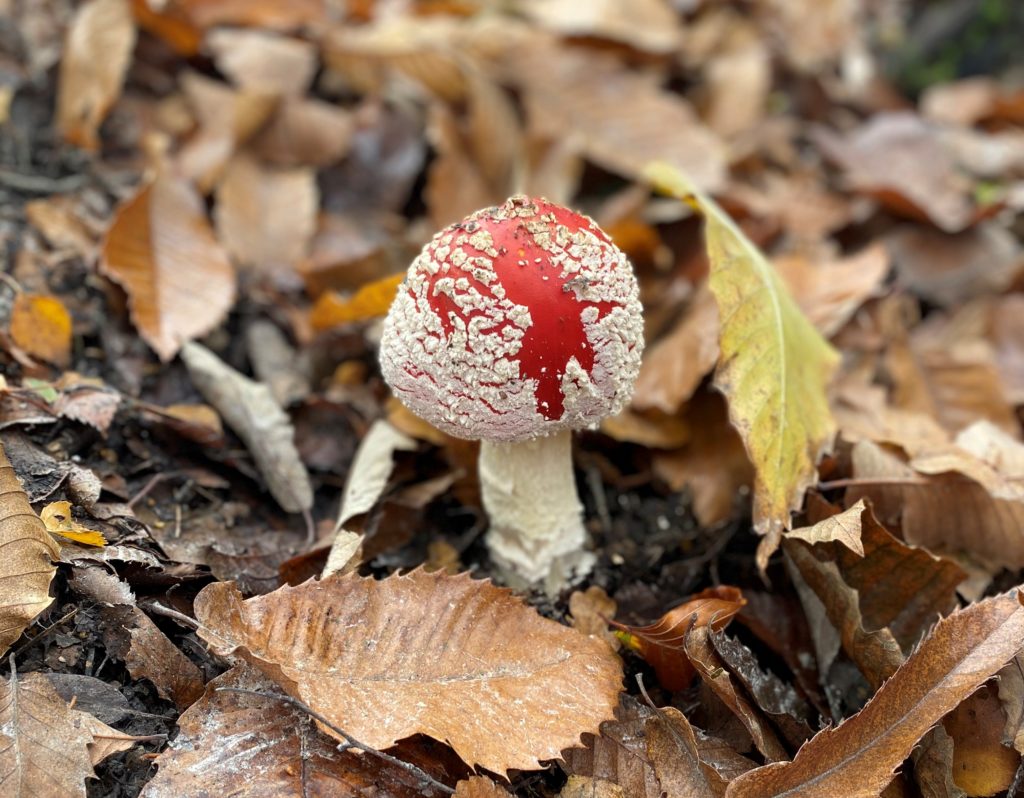 We hope you enjoyed this blog! Please tag us in your photos on Instagram @discover_sussex!