Midhurst – Rother Walk
Midhurst Circular Walk
Distance – 6.45 km – 4 miles    Difficulty – Easy
This walk starts in the centre of Midhurst and takes you on a circular loop, first heading north-west out of Midhurst, following the River Rother. The walk then follows the New Lipchis Way until you reach the Petersfield Road, before following the Serpent Trail which takes you through Midhurst Common and back to the town centre.
Upon arrival back into the town, there is a selection of cafes in Midhurst to choose from for refreshments.
Route Directions
1. This walk starts in Midhurst, from the A286 by the River Rother. Take the path off the A286 that heads north along the River Rother, which is on the left-hand side of the bridge and the mini waterfall shown below. Continue along this dirt path, which follows the river on your right.
2. At the finger post below, follow the 'Rother Walk' sign pointing right, continuing along the river.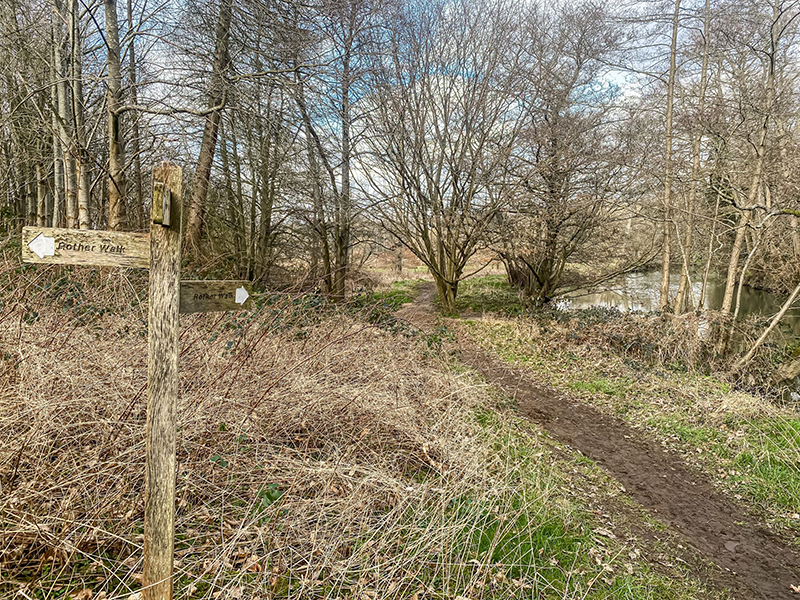 3. Keep following the series of 'River Walk' finger posts.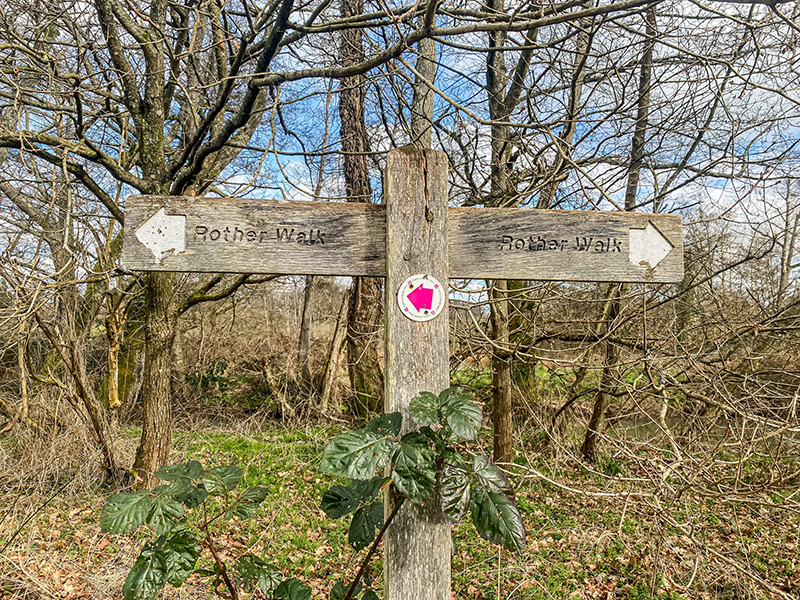 4. Once you reach the National Trust sign for Woolbeeding Parkland, pass through the gate and head across the field, enjoying the views as you go.
5. Pass through the gate at the top of the field and continue straight through the next larger field. Pass through the gate at the end of this field and still continue straight following the 'Rother Walk' finger post until you reach the road. Cross over the road and then turn right, walking along the road briefly until you reach the public footpath sign, leading off the road to the left. Follow this path as it gently ascends through the trees.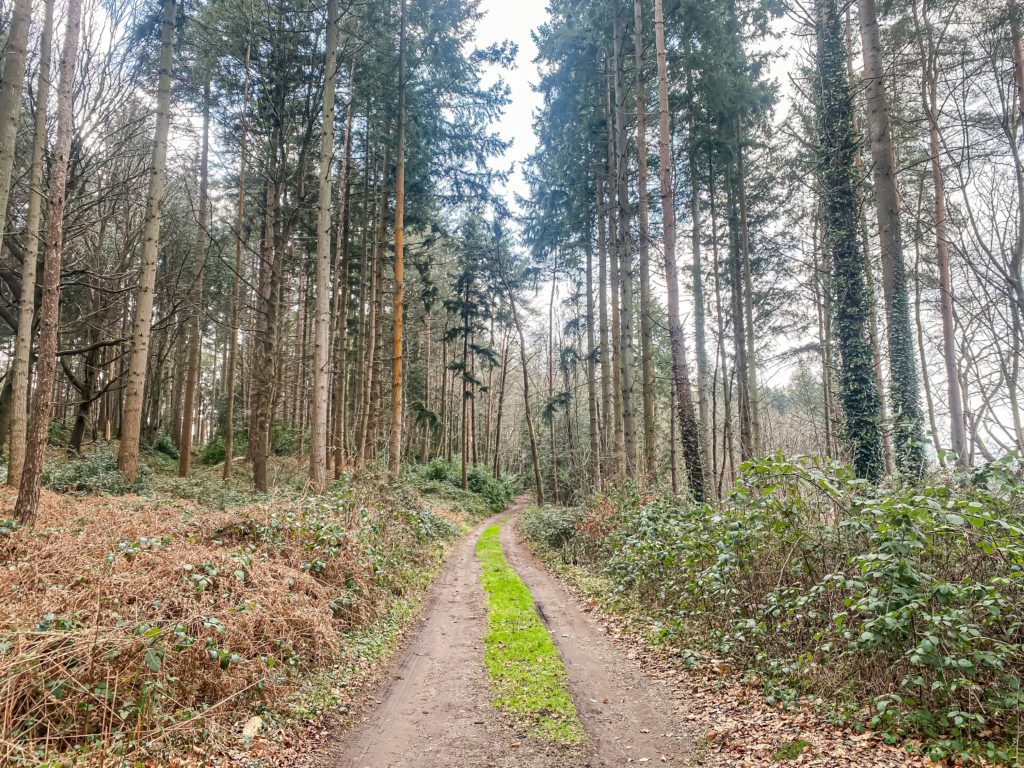 6. Once you reach the sign with a yellow arrow, follow this arrow straight until you reach the finger post shown below, showing footpaths in four different directions. At this finger post follow the direction of the Serpent Trail 'Head Route' in dark green. Continue through Midhurst Common, following the Serpent Trail 'Head Route' signs.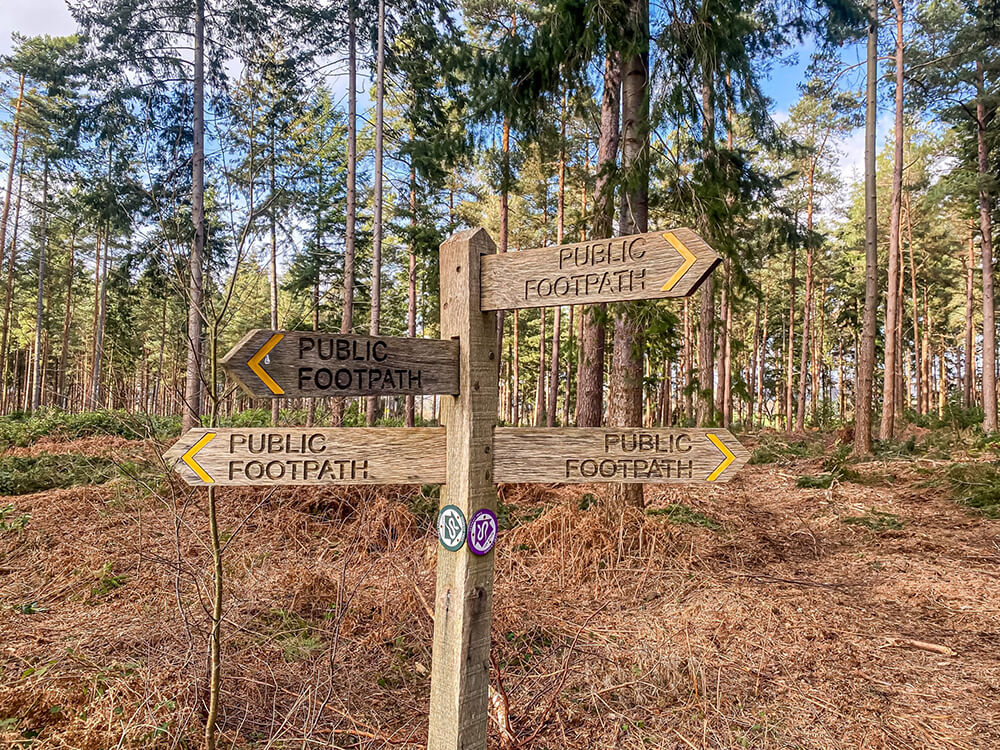 7. Eventually you will come out on the road (Bepton Road) shown below. At the road, take a left and walk along the pavement on the right-hand side of the road towards the house with the rainbow painted on it. Continue along Bepton Road until you reach the A286 – here take a left following the sign to the town centre where you will return to Midhurst.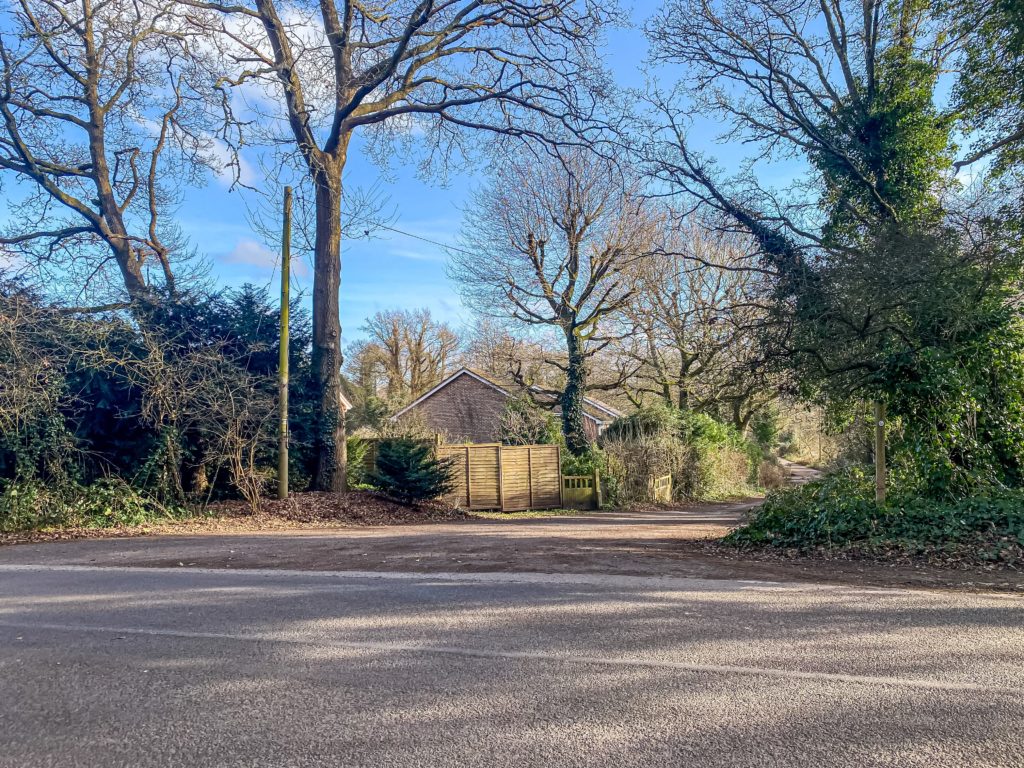 Map Route