Serpent Trail
About the Serpent Trail
The Serpent Trail is, as the name suggests, a 64-mile long serpentine route that begins in Haslemere just on the border between Sussex and Surrey and finishes at Petersfield, travelling through beautiful forests and heathland along the way. The Serpent Trail is a lesser well-known trail in West Sussex and so you can often wander for a few miles without seeing another person. However, some of the scenery along the route is some of the best that Sussex has to offer. The Serpent Trail was opened by Chris Packham in 2005 and is maintained by a number of hard-working volunteers.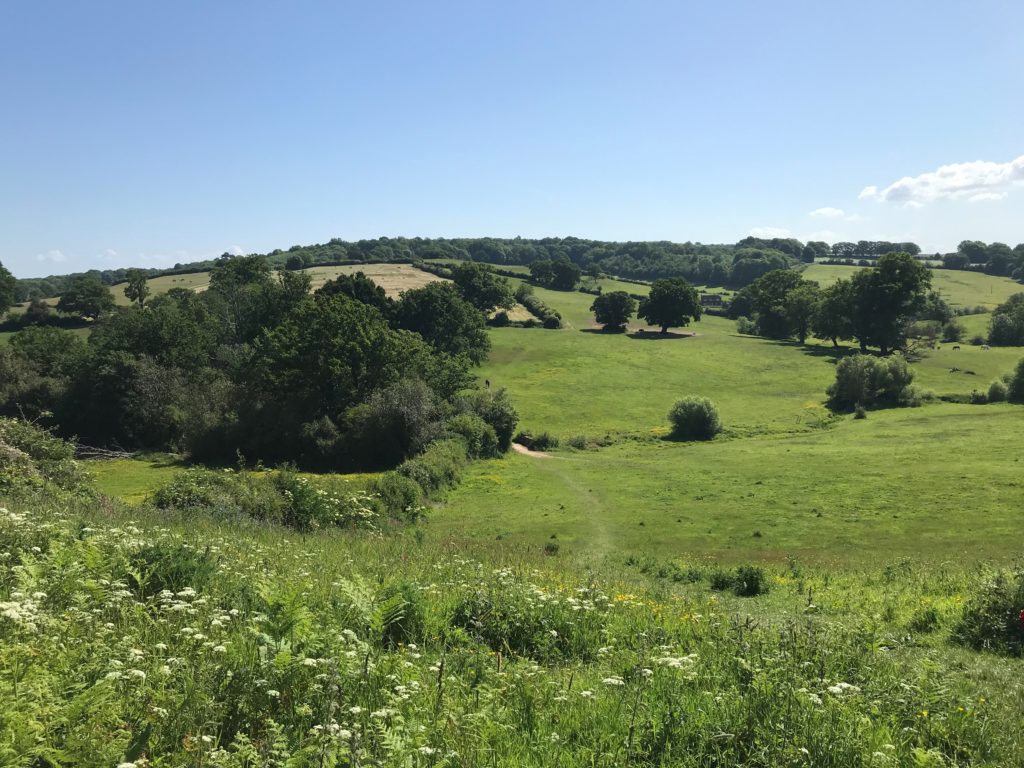 What is the trail route?
The trail passes through the villages/ towns of Liphook, Milland, Fernhurst, Petworth, Fittleworth, Duncton, Heyshott, Midhurst, Stedham, and Nyewood. The trail also passes through a number of National Trust sites including Blackdown (the highest point in the South Downs National Park), Marley Common, Woolbeding Common and Lavington Common.
The route is waymarked by Serpent Trail discs which are found all along the trail making it difficult to get lost!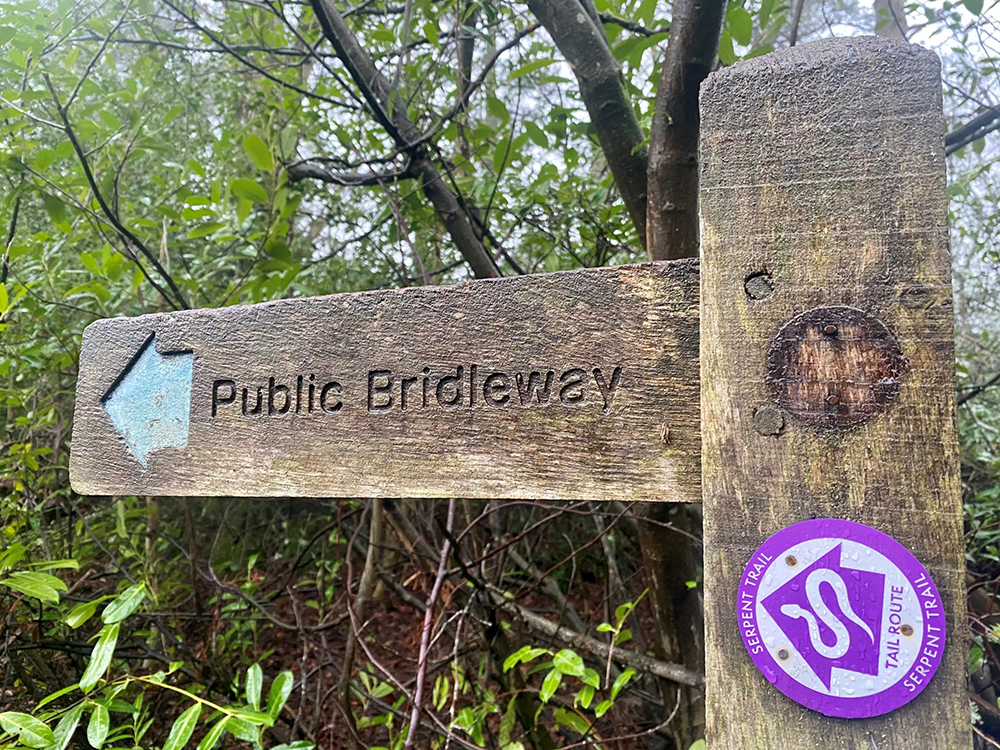 Serpent Trail Route & Map
You can start the Serpent trail from either direction, there are bi-directional circular disks. We started in Haslemere and finished in Midhurst and we split the walk into eight sections, each around 8 miles each, but you can split up the route as you see fit. It might be worth taking two cars, one parks at the start and the other at the end of a section, that way you don't have to retrace your steps.
If you want to walk parts of the Serpent Trail, we have enjoyed many circular walks through Woolbeding Common and Lavington Common and both are great for dogs. Woolbeding Common car park is at the top of a narrow lane and boasts spectacular views and from here you can follow footpaths through the Common and forests, making it a very scenic walk.
See the full plotted Serpent Trail on the map below.
Where to Park?
There are car parks in Haslemere at the start of the route, ideally, you want to be close to the centre as possible as the route goes past Swan Barn Farm.
Other places to park are dependant on how long your route sections are, but some car parks include:
Lynchmere Common – The nearest postcode is GU27 3QZ
Woolbeding Common car park – Signposted up a narrow hill to 'Older Hill – GU29 9RR
Lord's Piece car park – along an unamed road that joins where Burton Park Rd and Coates Lane meet
Lavington Common car park – GU28 0QL