Updated July 2023
Steyning is a small town nestled at the foot of the South Downs, known for its pretty picturesque streets, independent shops and beautiful surroundings.
Although relatively small in size, there is plenty to do in Steyning and it is well worth a visit if you are in the area! We have listed below some of our favourite things to do.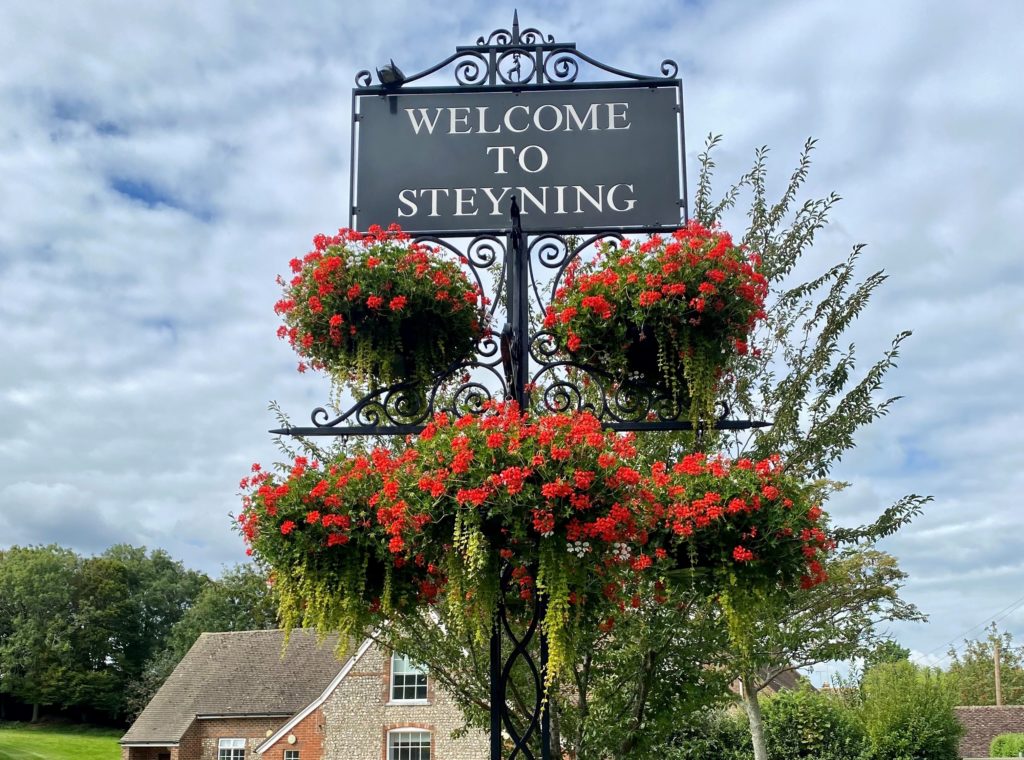 Things to Do in Steyning
Steyning Horseshoe Loop Walk (5km – 3 miles)
If you love a spectacular view then this walk is the one for you. This walk is approximately 5km (3 miles) and follows a circular 'horseshoe' loop starting from Steyning high street and taking you up to the South Downs, almost to the South Downs Way, before dropping back down towards the high street.
Keep your eyes peeled for the many different species of butterfly that can be found in this area. We spotted a number of butterflies on our recent visit, including the Holly Blue shown below.
There are also a couple of poetry boxes found on benches throughout the walk where you can read poems left by others, or even write your own to add.
Steyning Horseshoe Walk Directions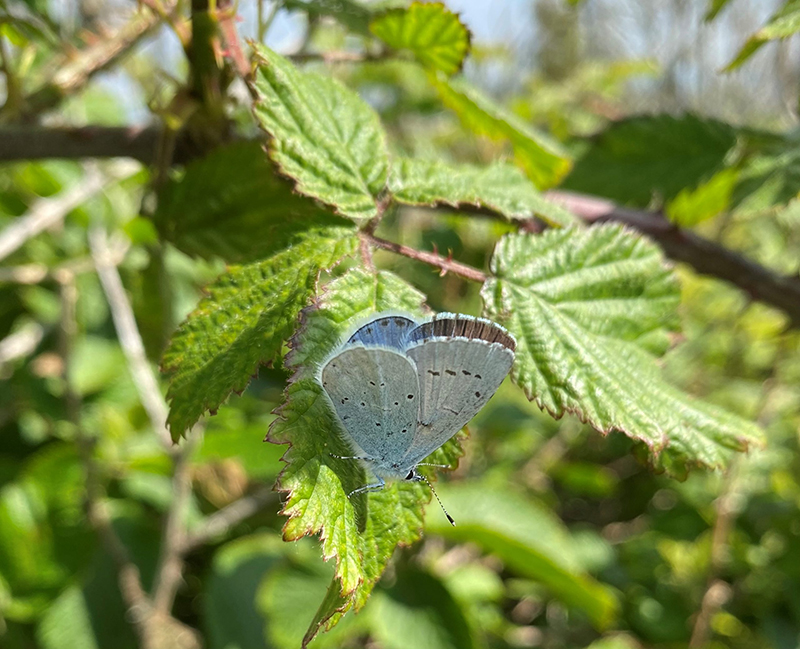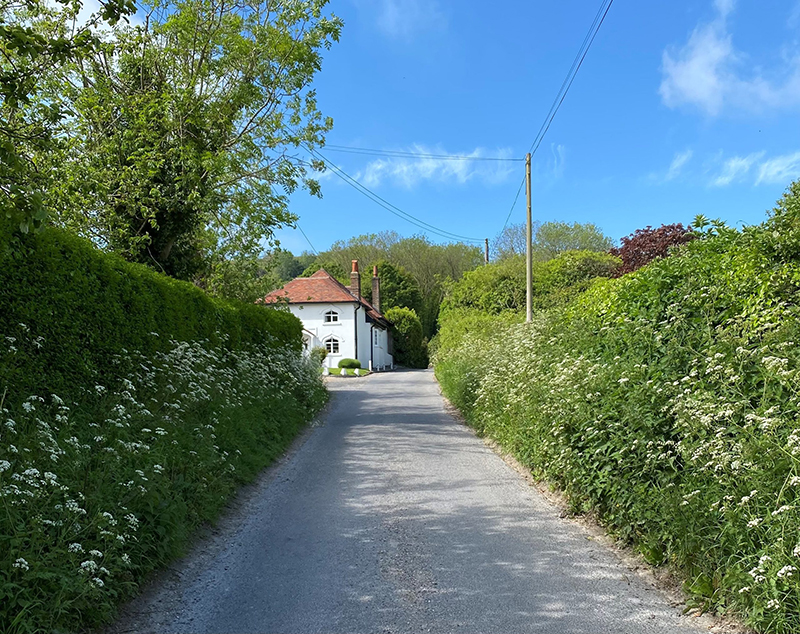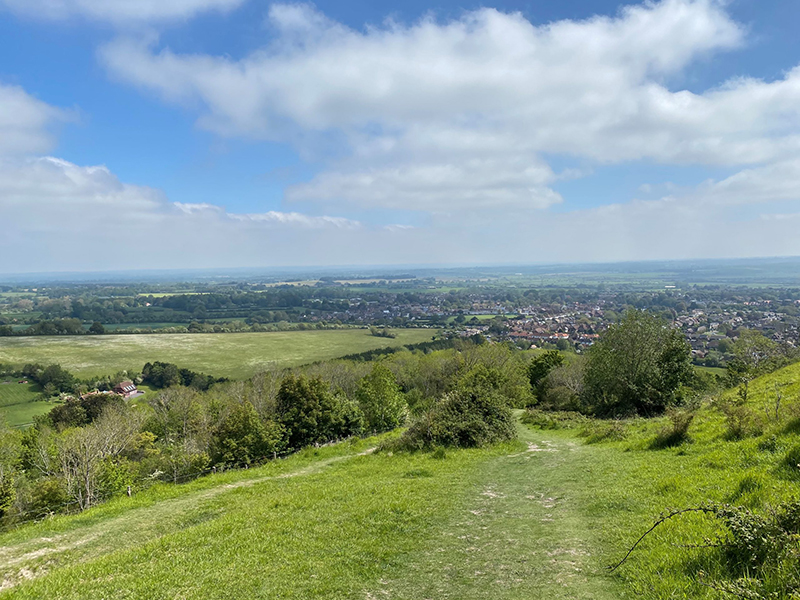 Wiston to Steyning Walk (9km – 5.6 miles)
If you fancy a slightly longer walk, why not try our Wiston to Steyning Walk which is a 9km (5.6 mile) long circular route.
Instead of starting in Steyning, this walk starts in Wiston and takes you up onto the South Downs Way before heading back down to Steyning at the halfway point. In Steyning, you can grab some refreshments and browse the shops before returning to Wiston along a flat path which is a bit easier on the legs than the outward route!
Wiston to Steyning Walk Directions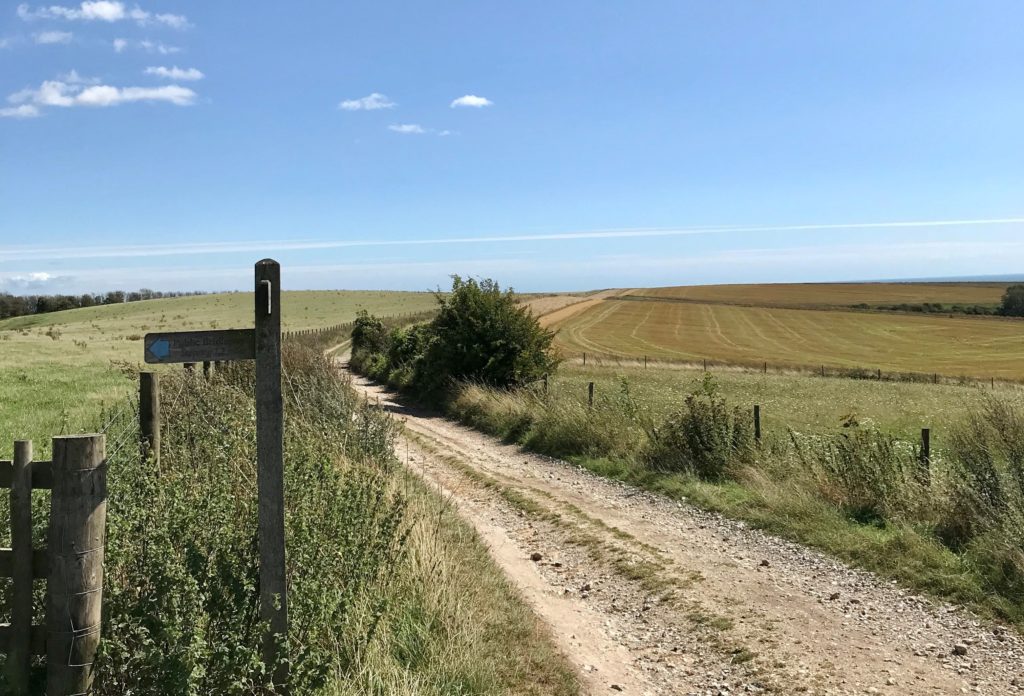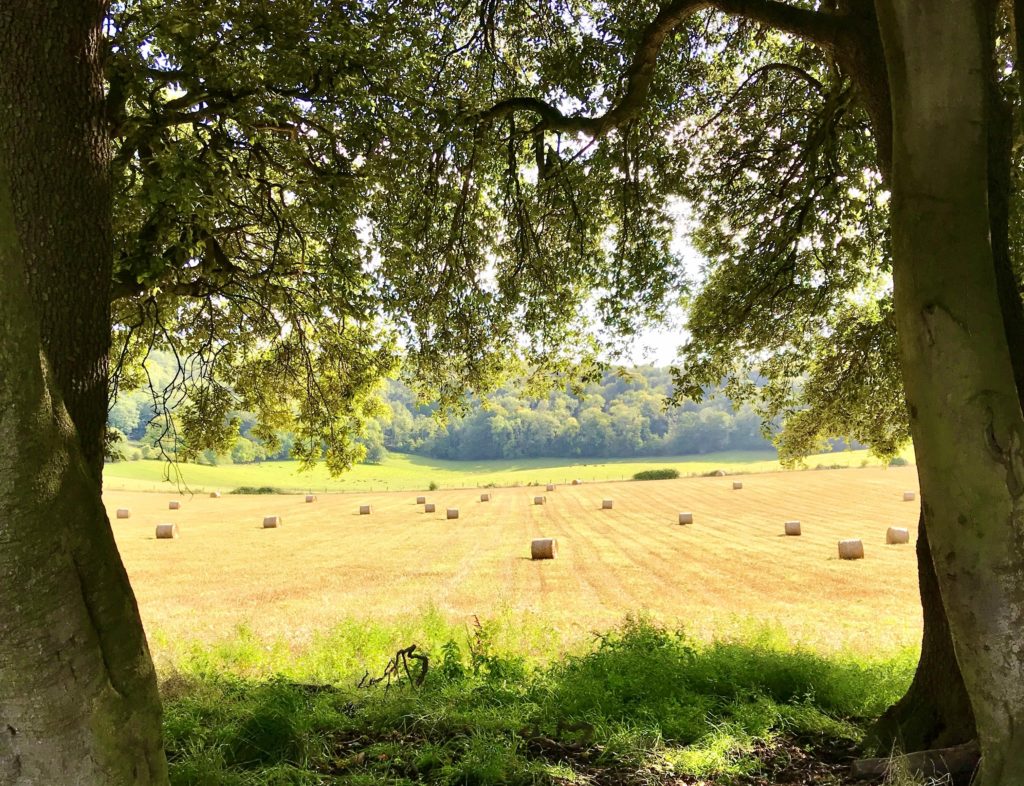 Browse the Independent Shops
Steyning is home to a number of independent shops, which are perfect for browsing, buying gifts, and picking up some local produce. We have listed some of our favourites below.
La Maison Verte sells some beautiful French style pieces, including home accessories, glassware, painted furniture, mirrors, ceramics and decorative items as well as some beautiful pieces of jewellery.
Sakala sells some lovely pieces sourced from India, Nepal and nearby, including clothes, jewellery, homeware and gifts.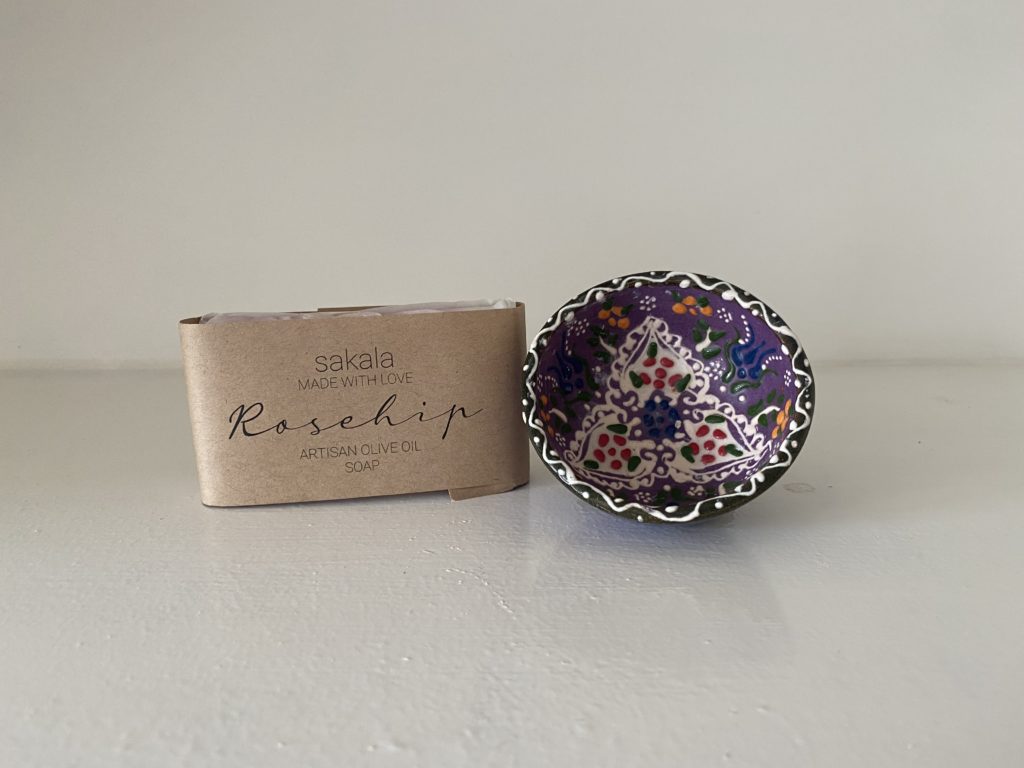 The Little Sweet Shop is a family run business and is the place to go for an excellent selection of sweets and chocolate, with over 250 jarred vintage sweets, homemade chocolates and fudge. A sweet lovers dream!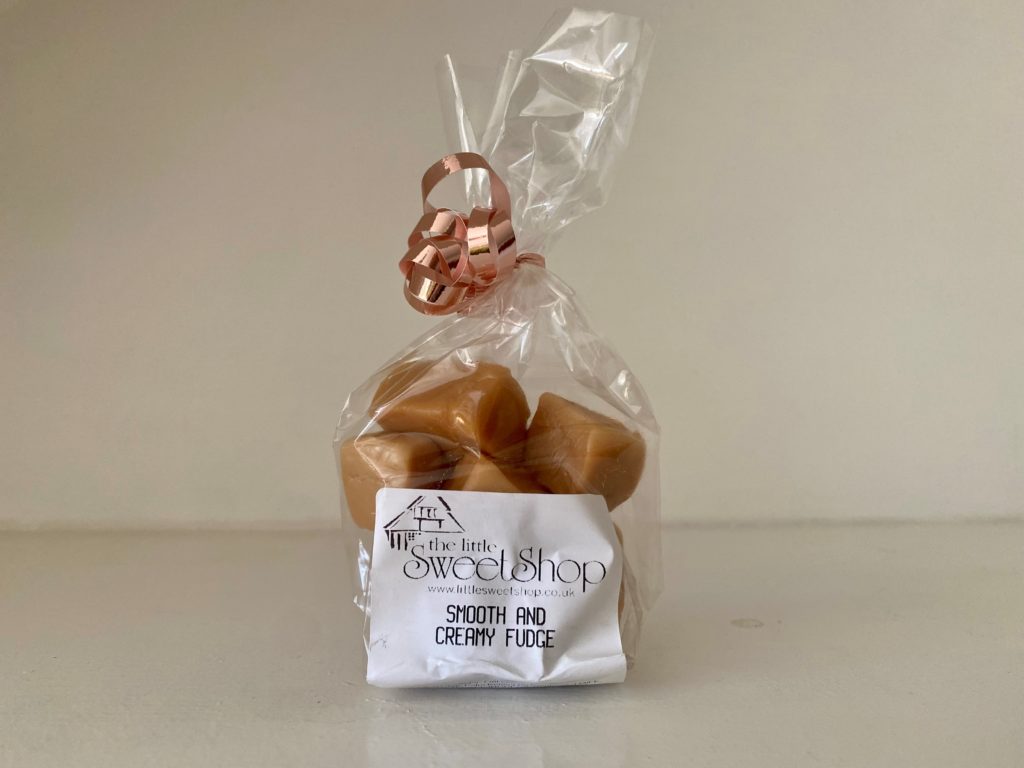 The Steyning Bookshop is a family-run bookshop on the Steyning high street selling a wide range of fiction and non-fiction books, as well as cards, gift wrap, toys and stationery. Children's writer Julia Donaldson also lives in Steyning, so expect a good selection of her books in the shop, which are often signed!
Vintage & Home sells a range of home décor with vintage designs and is the perfect place to go if you are doing some home renovating/ upcycling!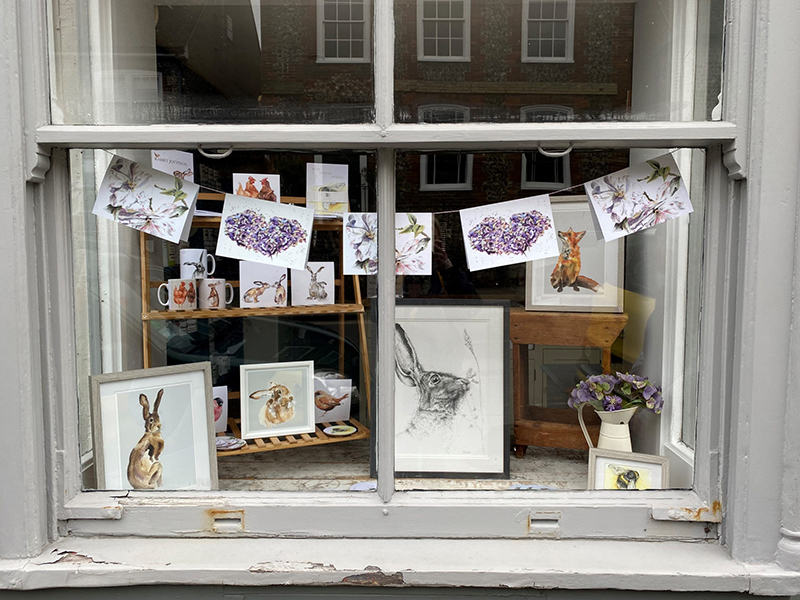 Steyning Antiques is home to all wide range of antiques and vintage items.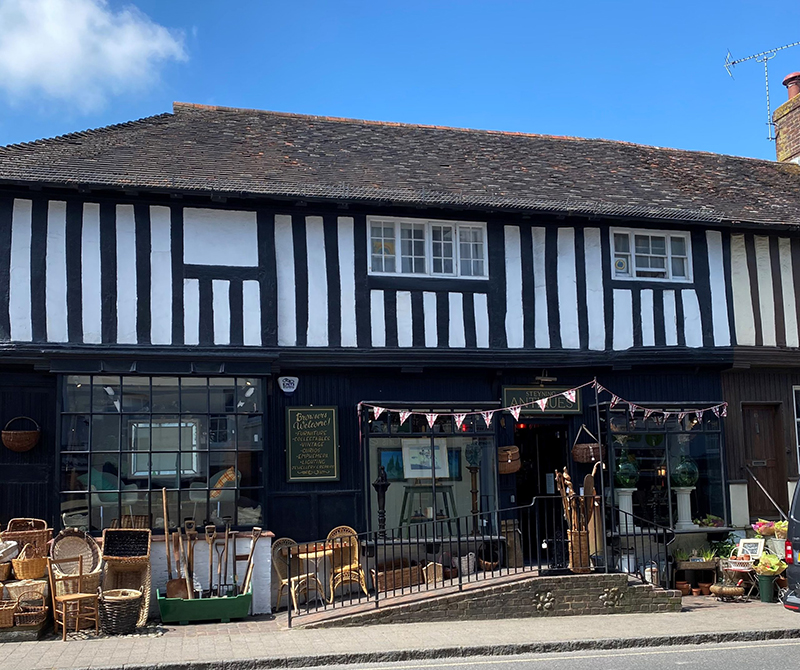 Step back in time and wander through Cobblestone Walk
Cobblestone Walk is a historic shopping arcade located just off the High Street, which is home to a number of small independent shops and units. These include Flicker Rose which sells lovely gifts, candles and jewellery, Baby boutique which sells a range of beautiful baby clothes and Emas nails and beauty which offers a range of beauty treatments. Cobblestone Walk is also home to the Cobblestone Tea House, a quintessential 16the century Tea House and Paws 4 Tea, a dedicated dog café.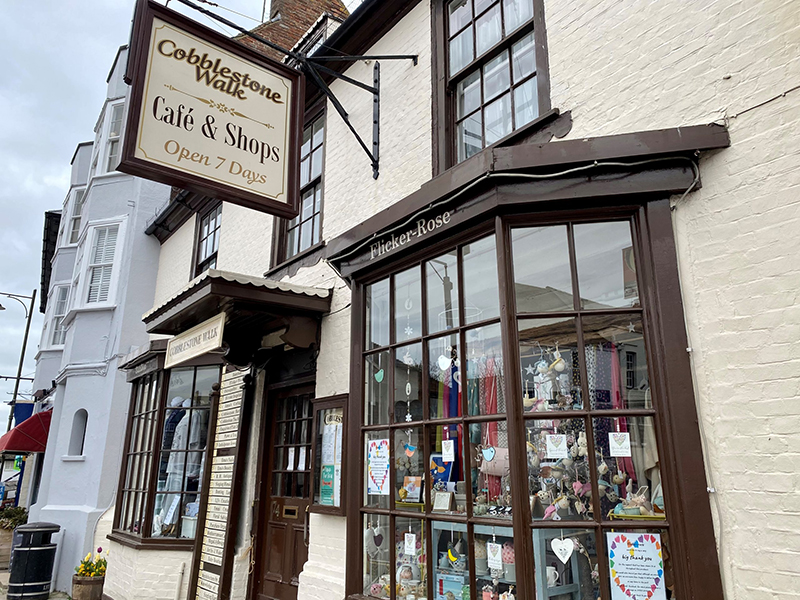 Cycle the Downs Link to Shoreham-by-Sea
The Downs Link is an off-road signposted route suitable for cyclists who want to avoid the roads. It is approximately 6.5km from Steyning to Shoreham-by-Sea via the Downs Link or 13km there and back.
The best place to park is Fletchers Croft car park, which is just off Vicarage Road opposite the Church (it is free if you have an Annual parking disc or £1.50 for up to 4 hours if not). Once parked, head back towards the Church, turning right down Vicarage Road and continue following this main road which crosses over the A283, and eventually, you will see signs for the Downs Link.
There are plenty of cafes to choose from in Shoreham-by-Sea to grab a refreshment before heading back. Alternatively, the South Downs Fodder Box is located approximately halfway between Steyning and Shoreham, which is a trailer serving up delicious snacks, cakes, coffee, and soft drinks.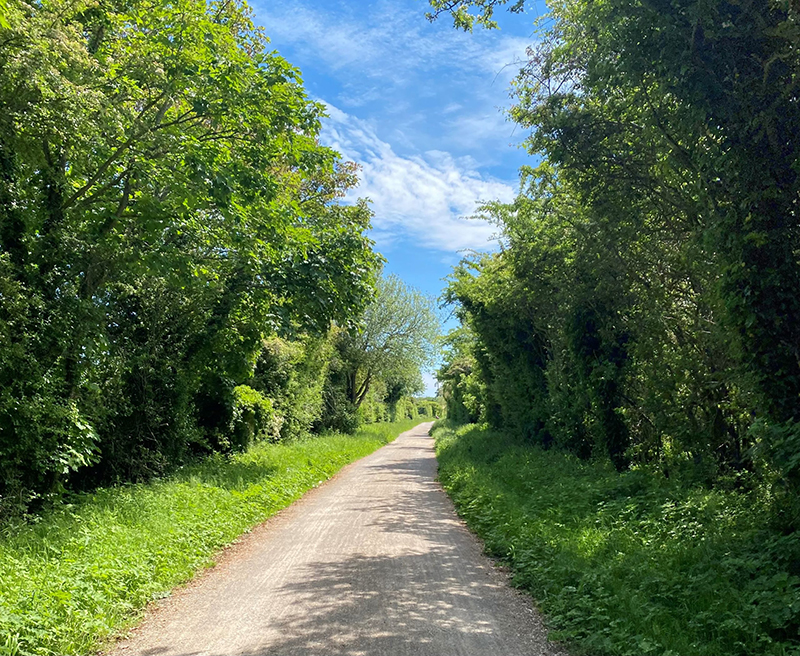 Steyning Museum
Located on Church Street is Steyning Museum, which is home to a number of displays and exhibits which explore the history of Steyning and the surrounding area. The Museum is open Wednesday – Sunday, 10am – 4pm.
Things to Do Near Steyning
Bramber Castle and village
Bramber village is located approximately 1 mile from Steyning, which is smaller in size but is rich in history.
Bramber Castle, owned by English Heritage consists of the remains of a Norman Castle built shortly after the Norman conquest. It sits high on a natural knoll overlooking Sussex and the River Adur. All that remains is one surviving wall standing at a height of 14 metres. Entry is free and parking costs £2 for all non-English Heritage members.
St Mary's House is another historic building in Bramber which dates back to around 1450, when it was used as a hotel for pilgrims travelling to Canterbury. The medieval timber-framed house is open to the public, as are the 5 acres of beautiful gardens, which include a rose garden, water garden and are dotted with topiary figures.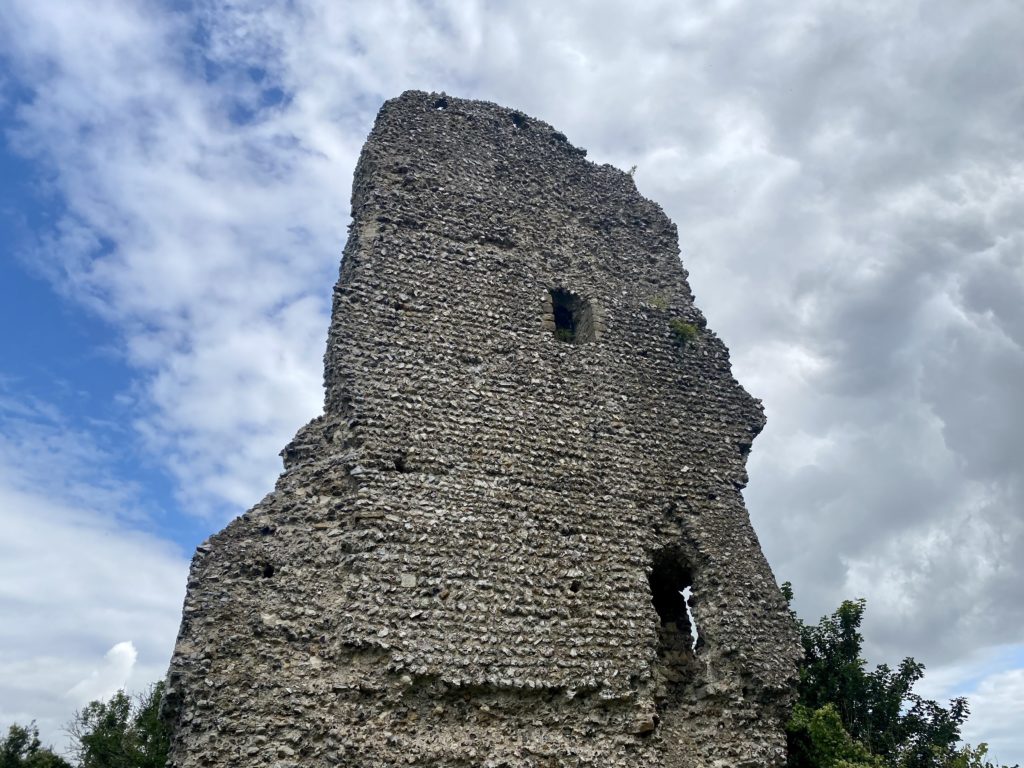 Wiston Estate
Located just over a 10-minute drive from Steyning is the beautiful Wiston Estate, which consists of 16-acres of vines planted by the Goring family. Tours of the vineyard can be booked costing £20 per person – see here for more information on the dates they are running and how to book.
Where to Eat in Steyning
Victoria's Sponge
Victoria's Sponge is located on Steyning high street, serving breakfast, lunch, afternoon tea and a range of hot and cold drinks and cakes. They also have a good selection of vegan, dairy-free and gluten-free options. Although a relatively new café, opening in 2019, Victoria's Sponge has already picked up second place in the County Times Café of the Year award 2020.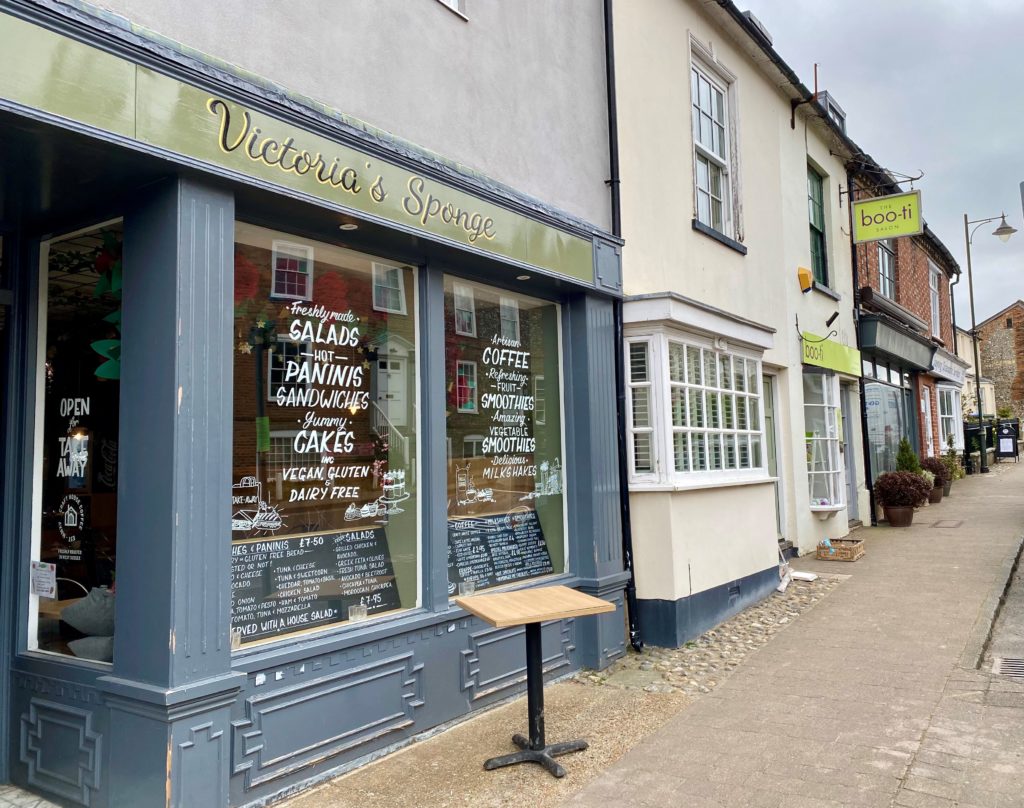 Cobblestone Tea House
The Cobblestone Tea House is a cute and quintessentially British café located in Cobblestone Walk, just off the Steyning high street. They sell a range of hot food, including Full English breakfasts, jacket potatoes, sandwiches and toasties, and a range of delicious cakes and scones. They also won the County Times Café of the Year award in 2020!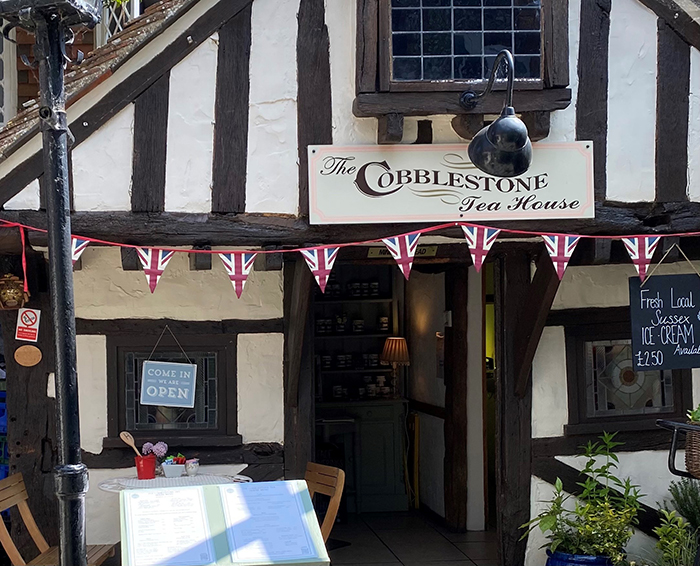 Where to Stay in Steyning
Kings Barn Camping
Kings Barn Camping offers 12 camping pitches all of which come with a firepit / BBQ – perfect for roasting marshmallows. There are composting toilets, hot water showers and washing-up stations. For a more glamourous night's sleep, there is also a Glamping Escape which is fully kitted with a double bed and is tastefully decorated with bunting and fairy lights. Kings Barn Camping is the perfect place to stay to embrace the outdoors and fully appreciate the stunning landscape around Steyning.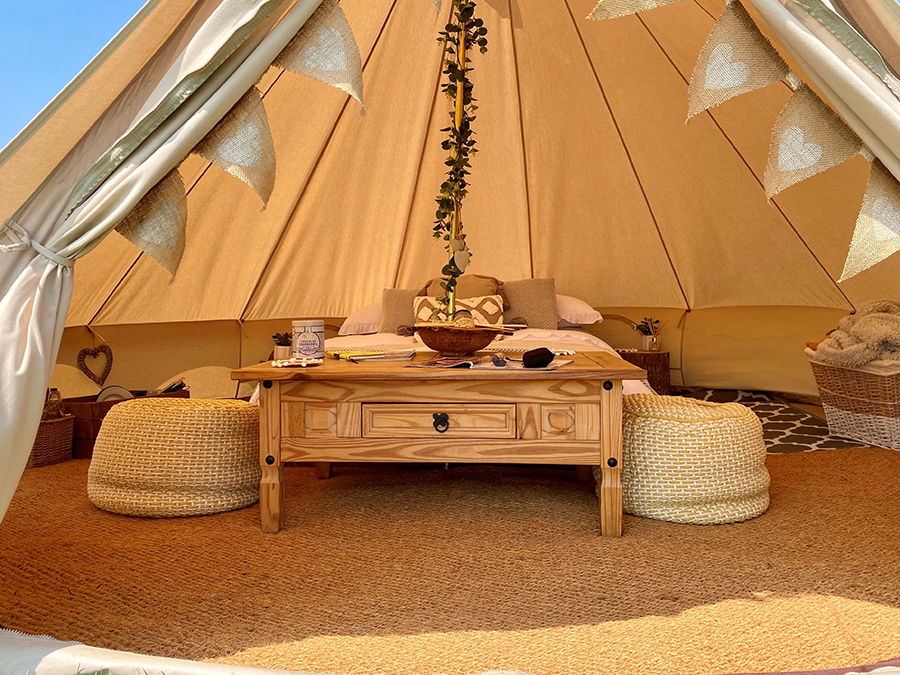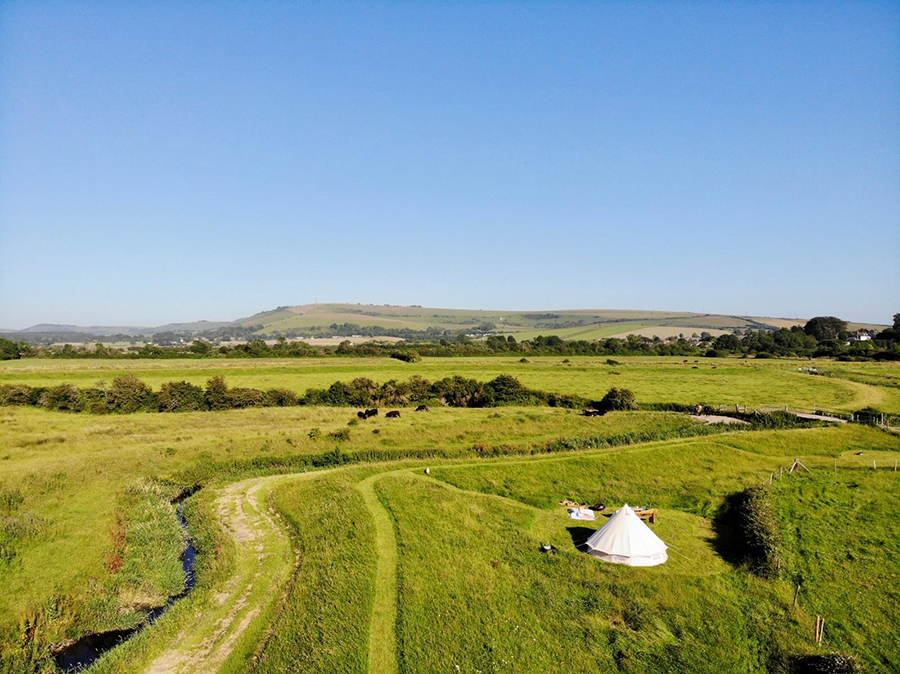 The Castle Inn Hotel
The Castle Inn Hotel is located in the village of Bramber, a short walk from Steyning. There is a range of rooms to choose from to suit your needs including standard rooms, standard family rooms, superior family rooms, disabled access and pet-friendly rooms. Prices range from £45 – £110 per night (including breakfast).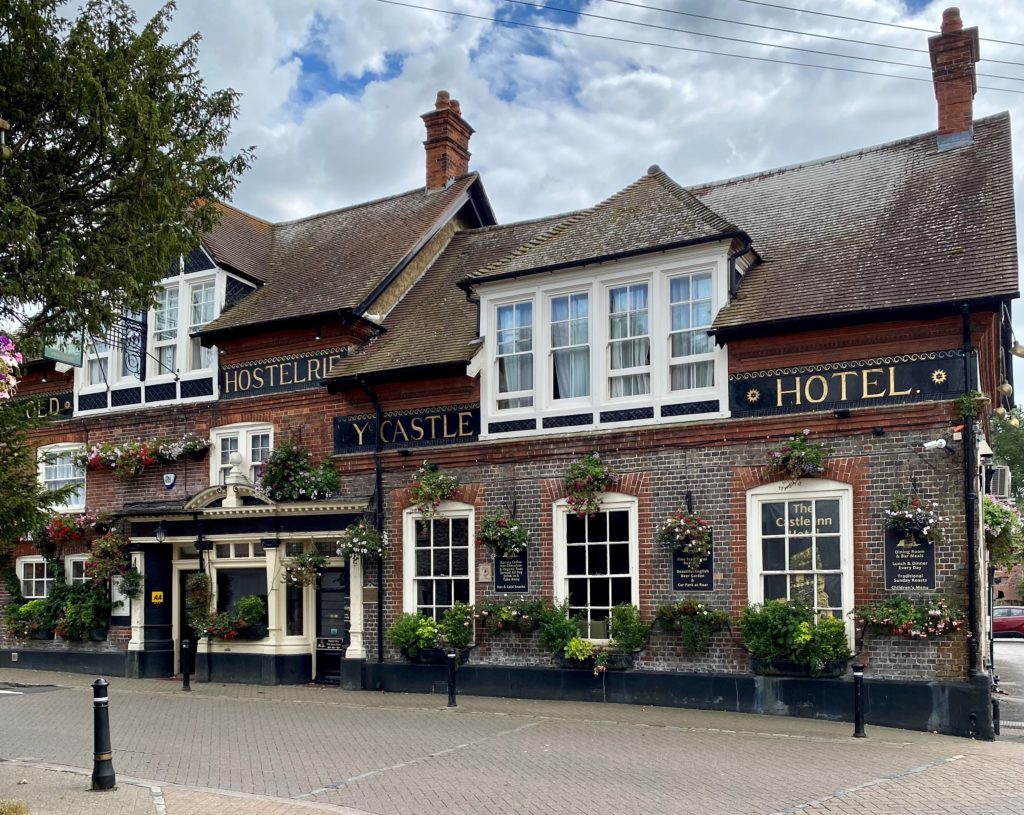 If you are in the area, why not visit other nearby towns and cities in Sussex?