Skip to content
Best Views In Sussex
Sussex is known for its epic rolling chalk hills of which the highest point is 280m at Blackdown. There's no doubt that the county of Sussex with its spectacular scenery can boast the most impressive views, which is why many people flock to the South Downs Way every year to experience its beauty. In particular, photographers, cyclists, walkers and horse riders all travel to the National Park to discover the best views in Sussex and capture photos that really make you say 'wow'. If you are looking for walks and places to visit that allow you to experience some of the best views in Sussex, then we've rounded up some of our favourites for you to enjoy!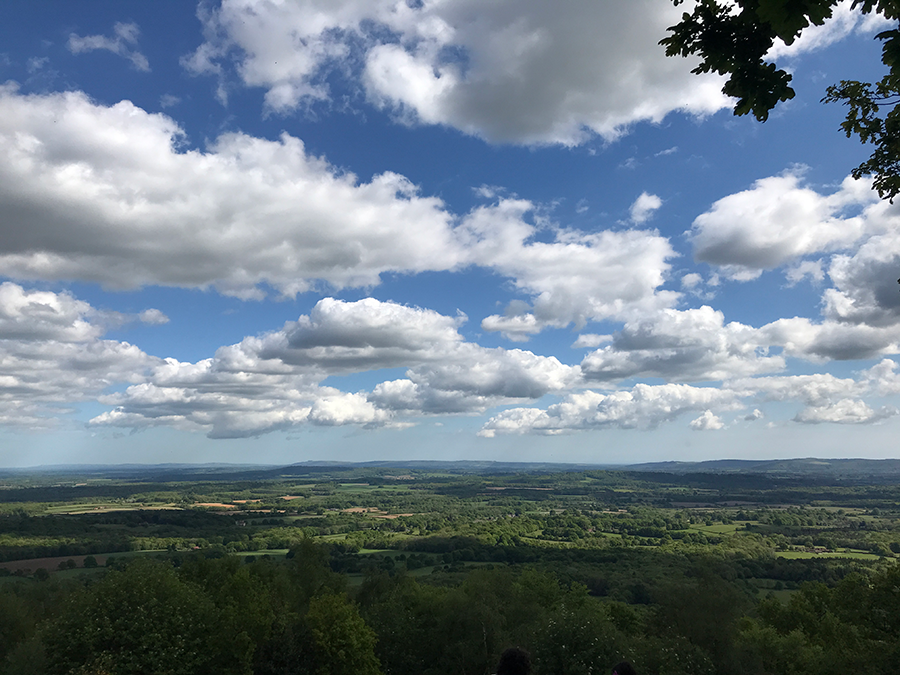 Blackdown
It's no surprise that the South Downs boasts some of the best views in Sussex. The highest point of the National Park stands at 280m at Blackdown and the Temple of the Winds is a lovely walk with spectacular views of the county.
Blackdown is located a few miles south east of Haslemere and there are 2 free National Trust car parks on Tennyson's Lane, GU27 3BJ.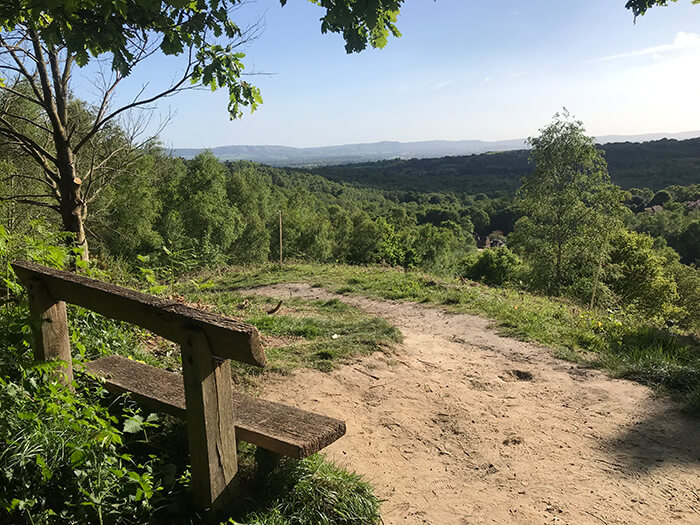 Woolbeding Common
Woolbeding Common, near Midhurst, boasts some spectacular views. This truly is a peaceful spot to enjoy the views and wildlife. This area holds Ancient Woodland as well as plenty of birds, insects and heathland – there are many trails for you to explore and you can also follow the Serpent Trail straight from the Woolbeding Common National Trust car park at the top of Older Hill.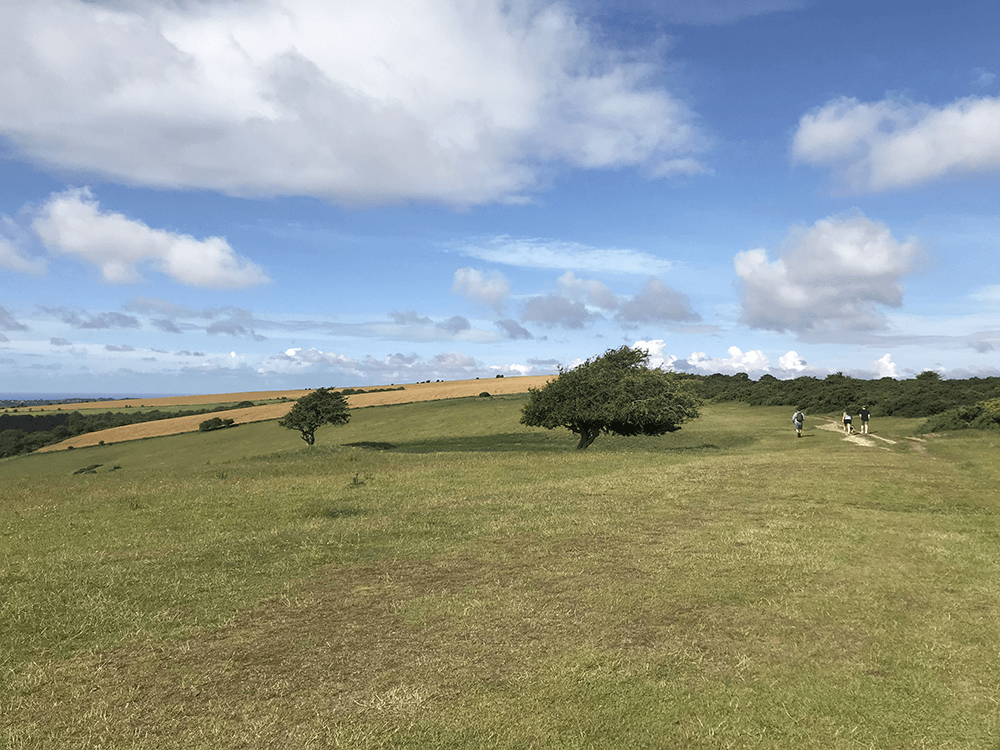 Ditchling Beacon
Ditchling Beacon is a stunning stretch of the South Downs Way and makes for a pleasant walk along the ridge. You can park at either Ditchling Beacon car park, BN1 9QD or at the Jack and Jill windmills, Mill Ln, Clayton, Hassocks BN6 9PG.
You can never tire of the views – they are amazing panoramic views of Sussex and you can also see Brighton and the i360.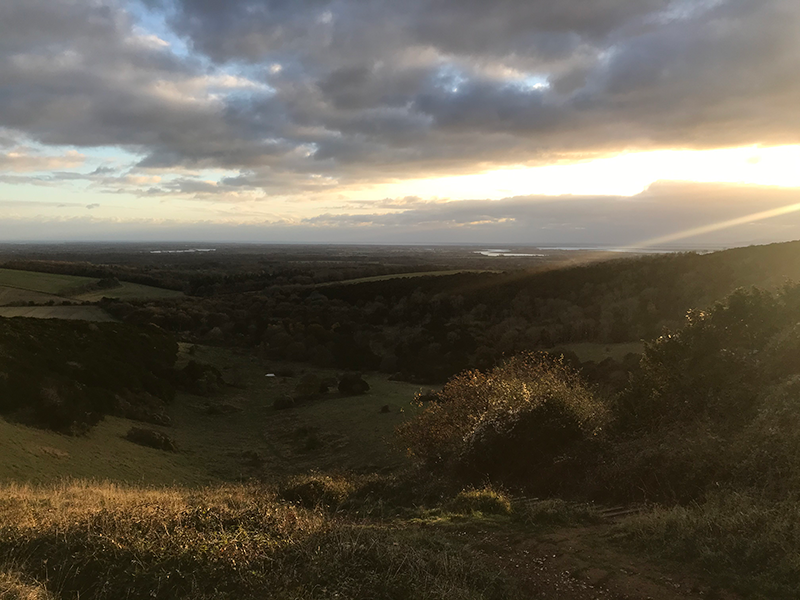 Kingley Vale
Kingley Vale boasts some impressive panoramic views over Chichester Harbour and the Isle of Wight! You can find Kingley Vale by parking at West Stoke Car Park, Downs Rd, Chichester PO18 9BE and following the footpath from the information board up through the yew trees to the top of the hill.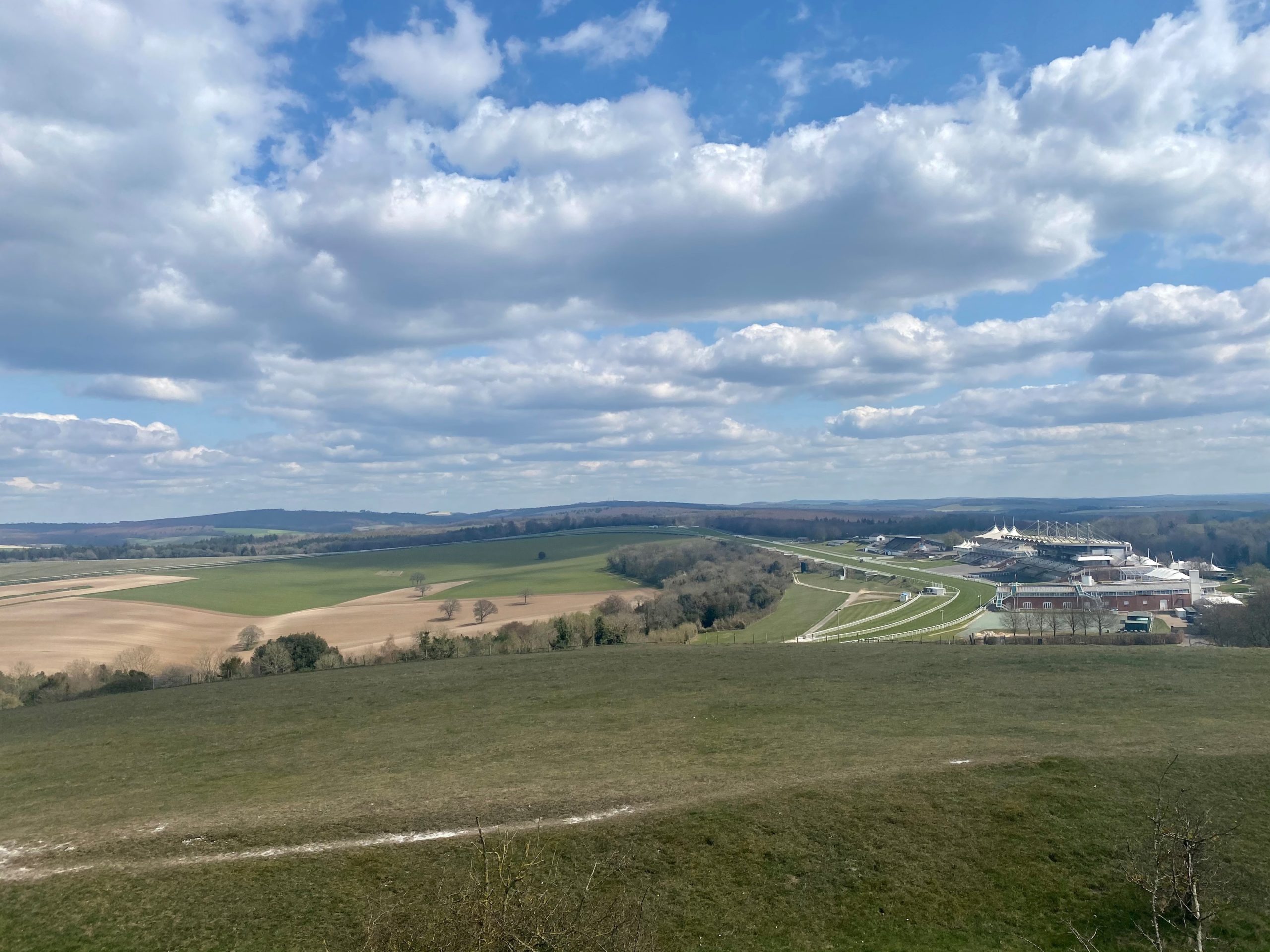 Goodwood Country Park
It's no secret that Goodwood is one of the best racecourses in the UK. You can get some great views over the racecourse if you park at Goodwood Country Park, and walk up a short (but steep!) climb.
Approx Postcode: PO18 0PT where Kennel Hill meets Knights Hill or Trundle Car Park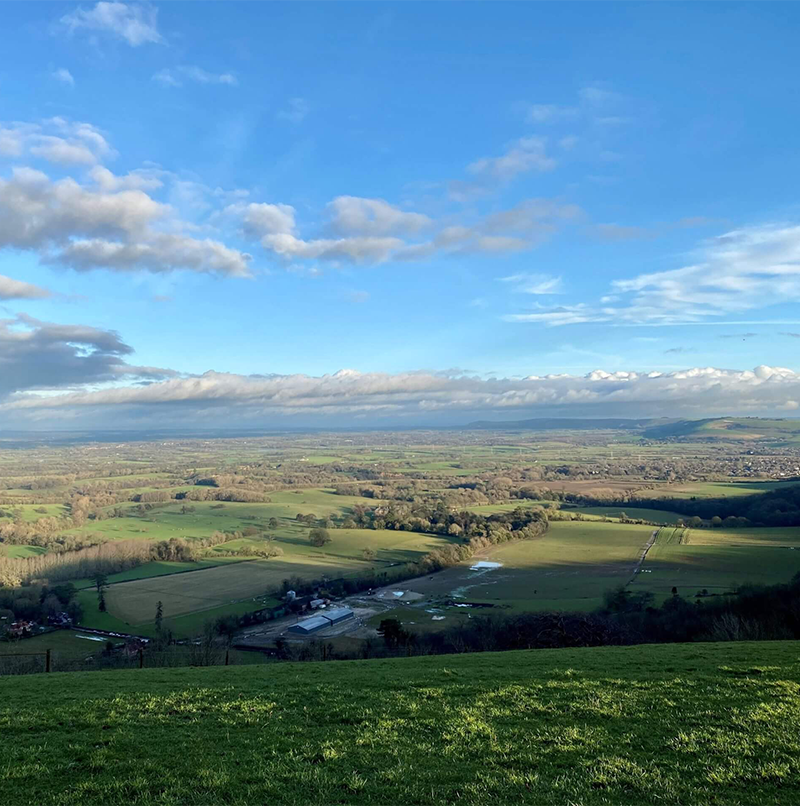 Chanctonbury Ring
Chanctonbury Ring is an Iron Age hill fort located on the South Downs, north of Worthing, between Washington and Wiston. It is easily visible from various locations in Sussex due to its distinguishable crown of beech trees.
If you park at the South Downs way car park, which is located on the road travelling south from Washington village, it is approximately a half an hour walk up to Chanctonbury. See our Chanctonbury Ring walk for directions.
Alternatively, you can park at the Chanctonbury car park which is just off the A283 between Washington and Steyning.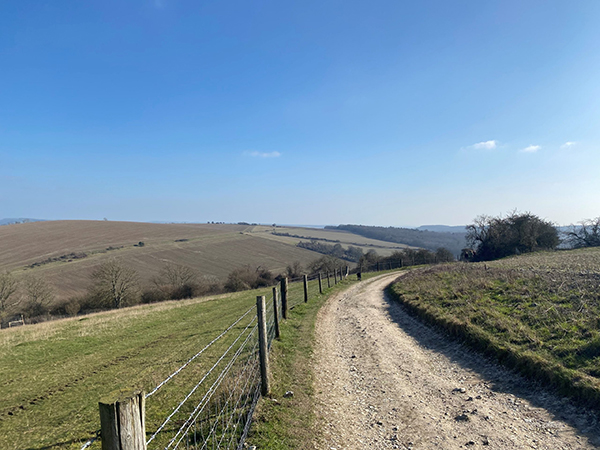 Bignor Hill
Bignor Hill is a hill on the South Downs Way near Bignor. You can park at the car park – RH20 1PH and walk up to the top here for spectacular views. We also have our Bignor Hill walk that you can do starting from Whiteways car park which takes you over Bignor hill.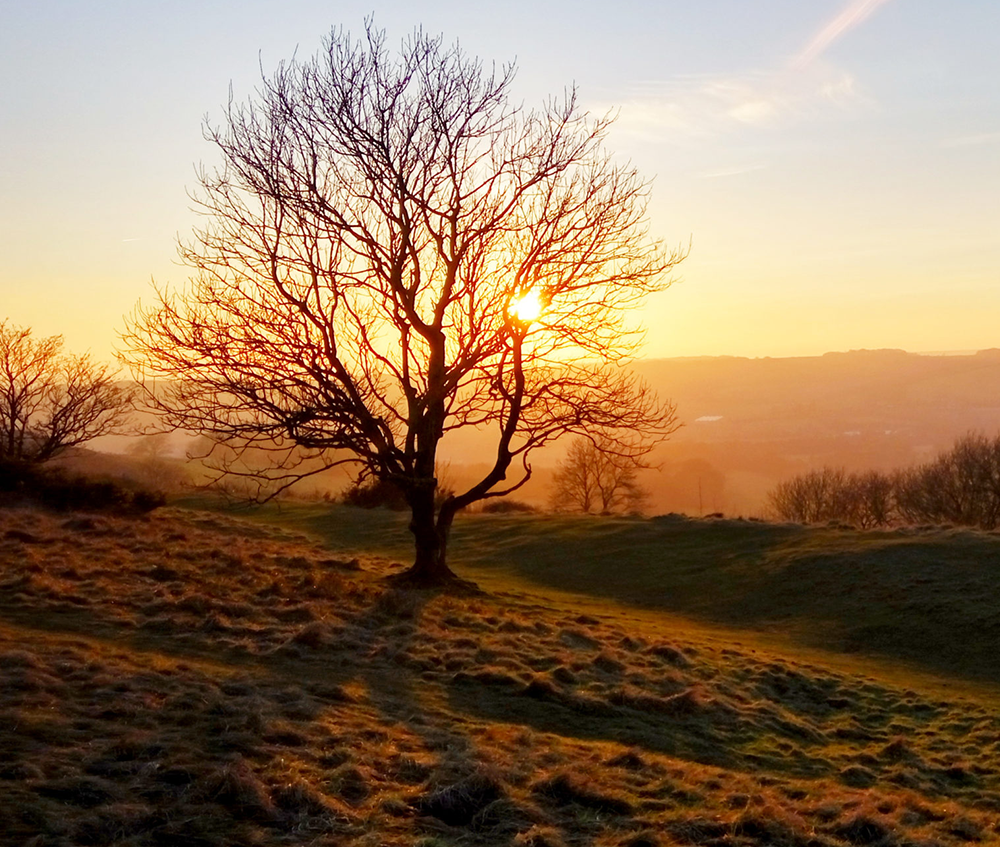 Cissbury Ring
Cissbury Ring is located on the South Downs, just north of Worthing. It is owned by the National Trust and is a Site of Special Scientific Interest.
Cissbury Ring is well known for being the largest hill fort in Sussex, and the second largest in the country, and it offers up some spectacular views over the county.
An array of butterflies can often be found at Cissbury Ring, including chalkhill blues, marbled whites and Adonnis.
The best place to park is at the Storrington Rise car park, which is located just off the A24 and is free and open 24 hours a day. This car park is approximately a 20-minute walk from Cissbury Ring.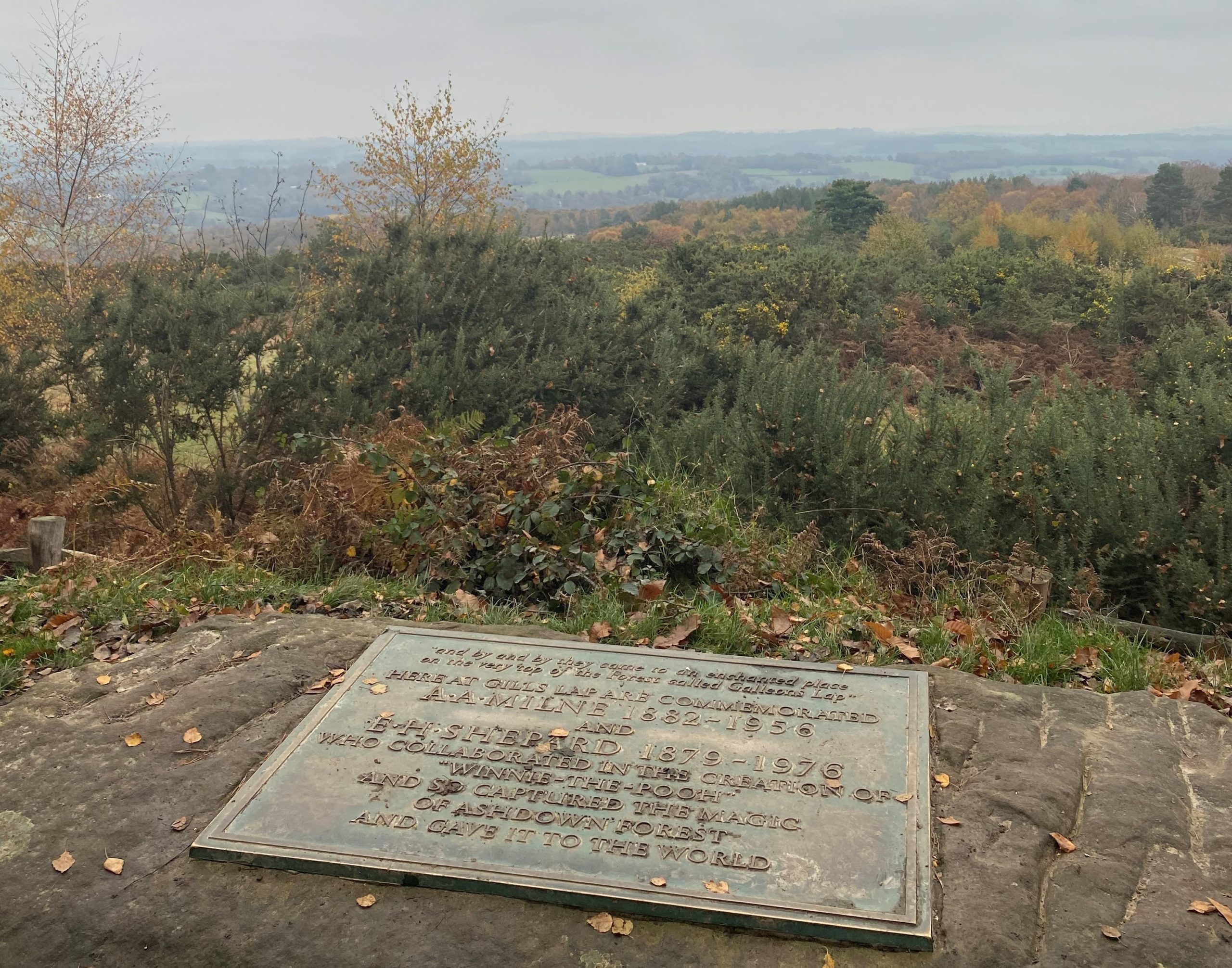 Ashdown Forest
Ashdown Forest, East Sussex is a wonderful large open space for walking and enjoying the scenery and also the home of Winnie the Pooh and Pooh's bridge. There are over 40 car parks and more information about where to park can be found here.
There is a particularly fantastic view from the A.A Milne & E.H.Shephard Memorial, located on Gills Lap.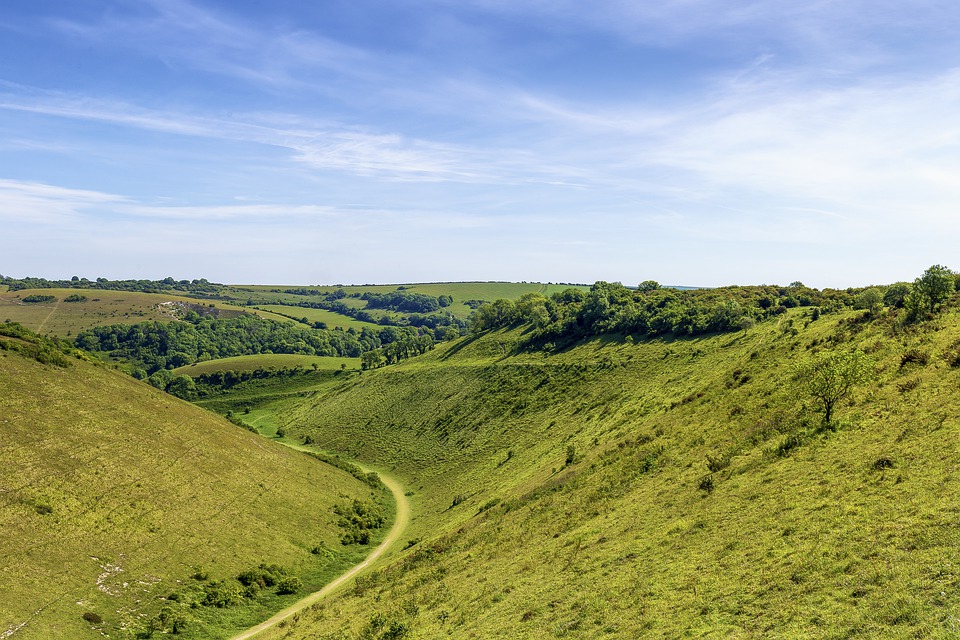 Devil's Dyke
Devil's Dyke, owned by the National Trust is situated on the South Downs, just North West of Brighton. It is a deep V-shaped valley with spectacular views over the Weald to the north and over the coastline to the south.
It is about 20 minutes from the city centre in the car, and there is Pay & Display car park, which is free for National Trust members.
Alternatively, you can pop onto the Breeze 77 bus which has stops from Brighton Pier, i360, Churchill Square and Brighton station taking you up to Devil's Dyke.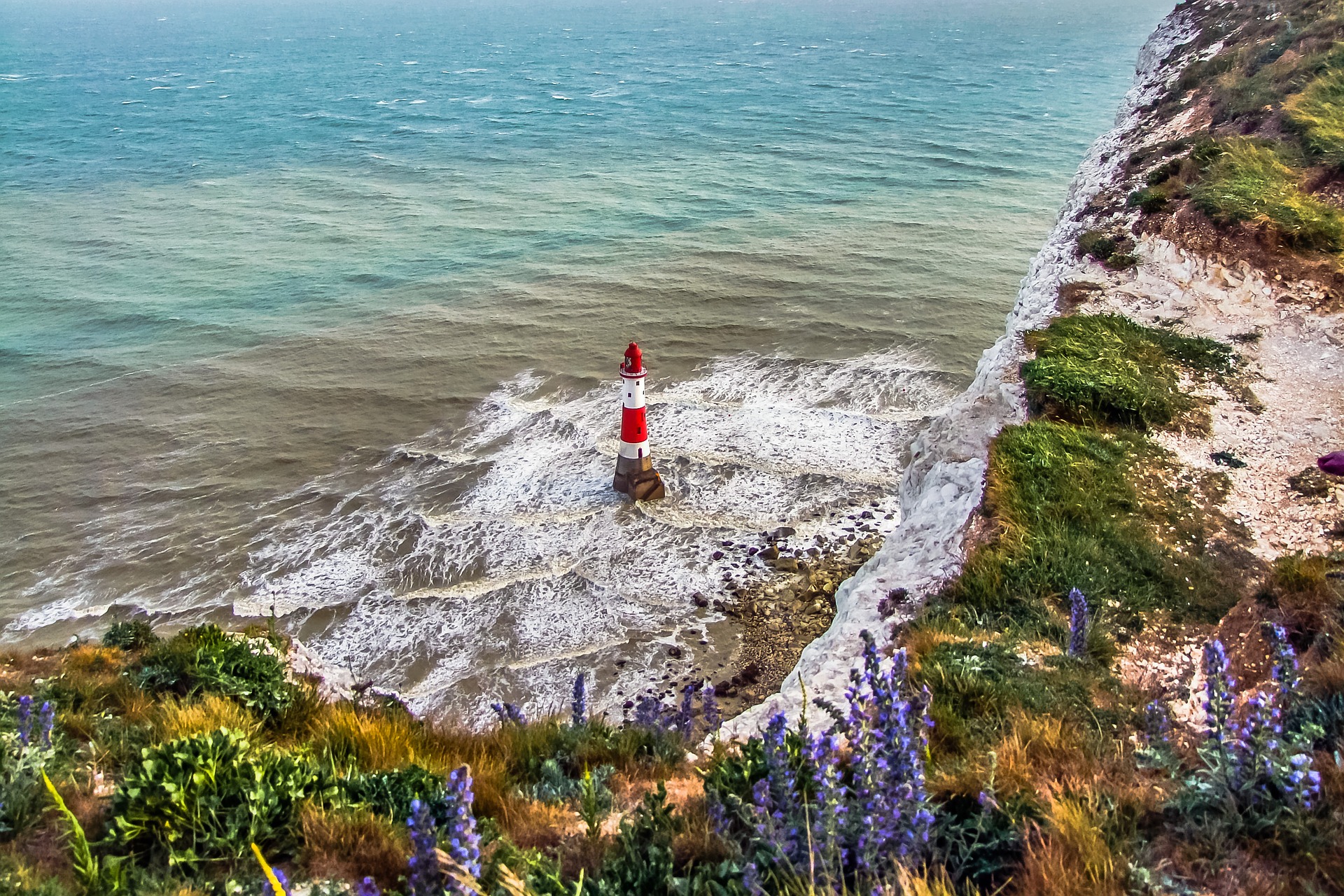 Beachy Head
The cliffs at Beachy Head are the highest chalk cliffs in the UK, located near Eastbourne. There are beautiful views across the coastline, over the Seven Sisters to the west, and of the iconic Beachy Head Lighthouse.
Please note, the cliffs are becoming increasingly unstable so please keep away from the edge and stay safe!
There are many car parks along Beachy Head Rd (approx postcode BN20 7YA), alternatively, if you are wanting more of a scenic walk, you can park at the National Trust Birling Gap car park and walk to Beachy Head from there.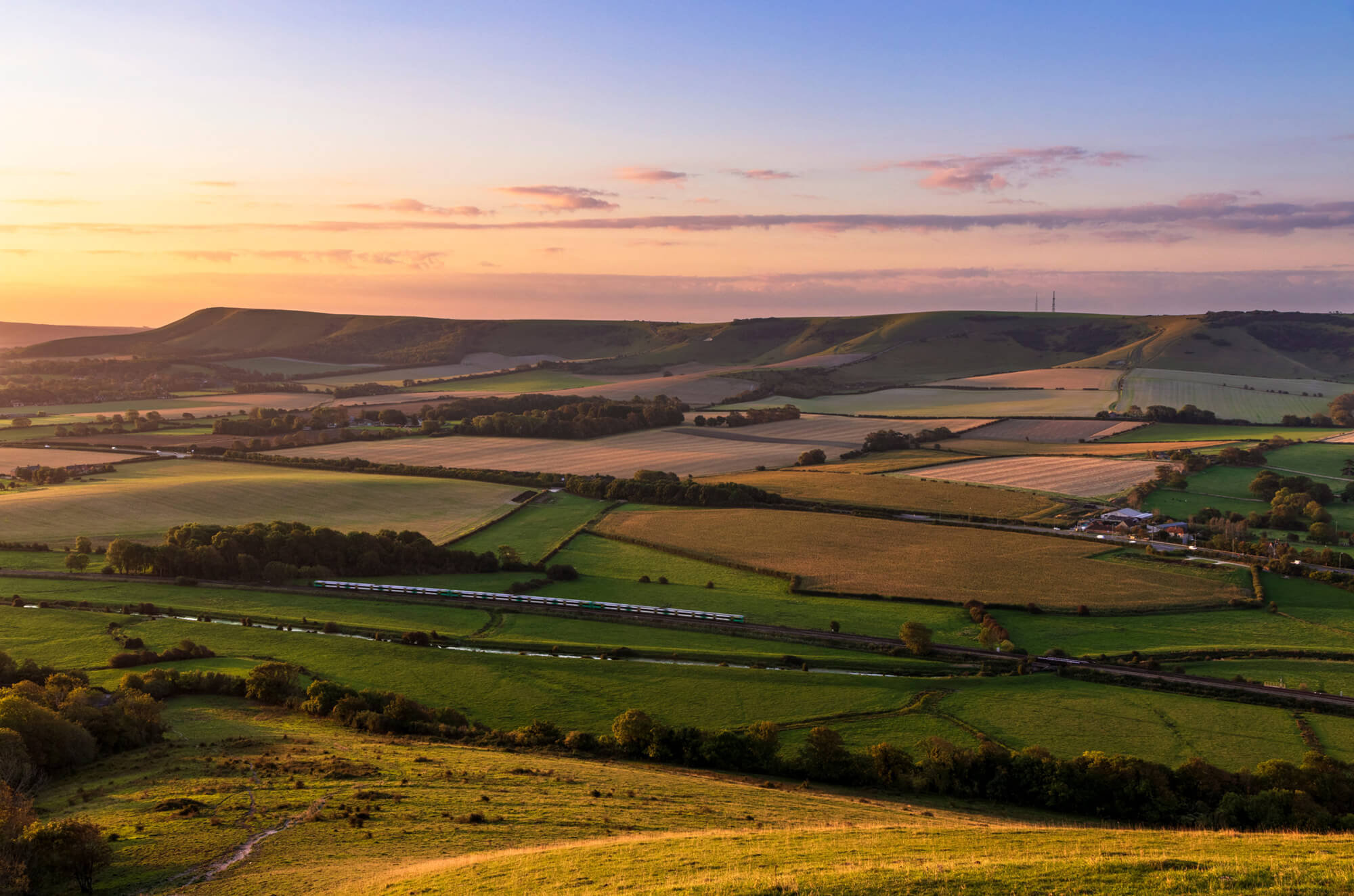 Mount Caburn
Mount Caburn is an Iron Age hill fort on an isolated peak of the South Downs, located near the village of Glynde. It offers up some fantastic views over the town of Lewes and beyond. It is also a very popular spot for paragliders!
You can park at Lacy's Hill car park in the village of Glynde and then walk up to the top of Mount Caburn.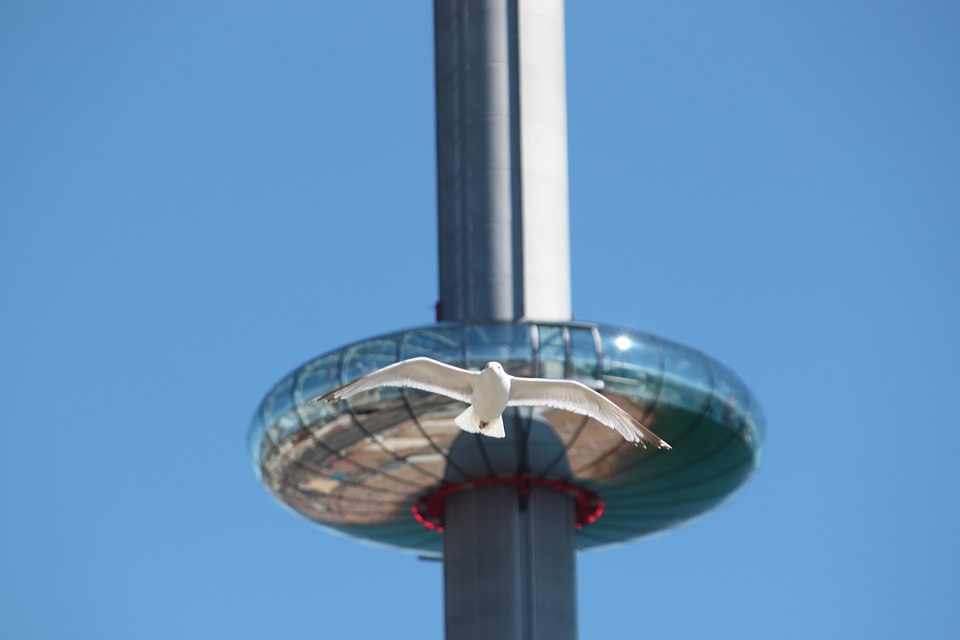 Brighton i360
The British Airways i360 is a glass viewing pod taking you up 450ft and allowing you to take in a full view of the city of Brighton, the Seven Sisters and the South Downs.
There are a number of car parks in Brighton but we normally take the train and head down the hill towards the coast.
Discover new places to visit
Susssex is home to many diverse towns and cities. From bustling Brighton to quaint cobbled villages, find your next adventure.