Skip to content
Cafes & Restaurants in Chichester
Chichester is not short of options to eat and we've listed some of our favourite cafes and restaurants! For delicious cakes and coffee try Common Grounds - a great place for a pick-me-up after Chichester parkrun!
We also love Bills for a great place for brunch and for evening meals or The Barn Little London to eat in cute little chalets outside!
If you would like to list your cafe or restaurant with us, email us at info@discoversussex.org for our advertising brochure.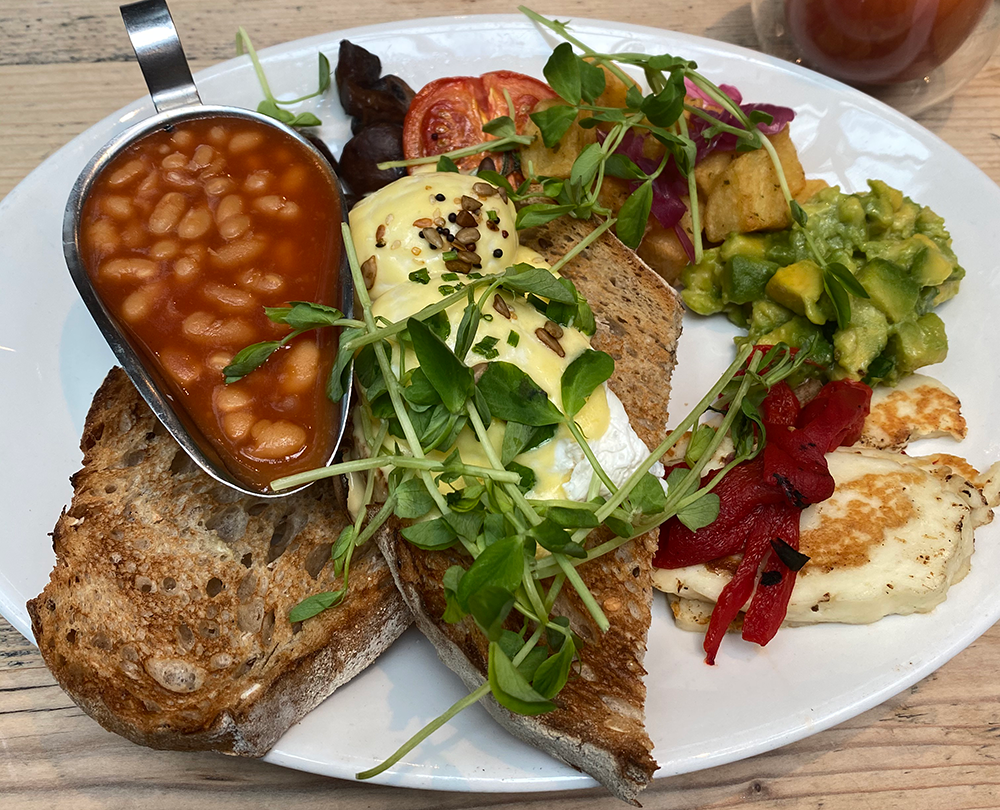 Bills
Bills is located in the Butter Market, a grade II listed building, located on Chichester high street. Serving up fresh seasonal dishes, Bills is the perfect place for a weekend brunch and has a menu full of healthy options or more indulgent options depending on your mood.
Address: Bills Chichester, 3 Buttermarket, North Street, Chichester, West Sussex, PO19 1LQ
The Barn Little London
The Barn Little London is home to a lovely cafe out the back, where you can reserve a table in one of their tastefully decorated chalets, all of which are named after holiday destinations! There food is made using local produce as much as possible, including products sourced from Goodwood Estate, Cowdray Estate and Flint Owl Bakery.
Address: The Barn, Little London, Chichester, West Sussex, PO19 1PL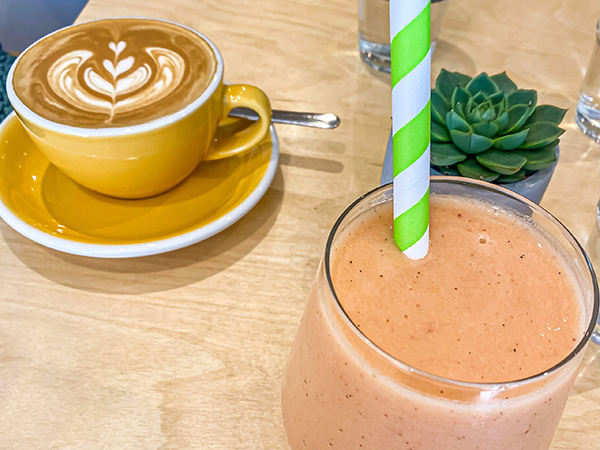 Common Grounds
Common Grounds is an amazing little cafe, just hidden from the main streets and serving delicious coffee and cakes (the raspberry and white chocolate cookie was incredible!) and smoothie's were lovely.
The atmosphere is relaxed, ideal for a takeaway if you need a little pick me up! Friendly staff here also – it's a hidden gem.
Address: Common Grounds, 3a Little London, Chichester, PO19 1PH
Hoxton Bakehouse
Hoxton Bakehouse serves delicious sourdough bread and bakery products (try the cinnamon buns!). As well as their bakery products, they also produce their own coffee from a blend of ethically sourced beans.
Address: 7 South St, Chichester PO19 1EH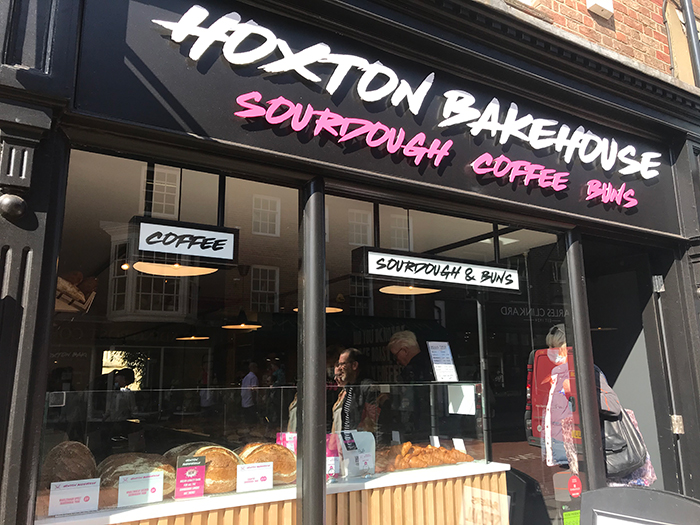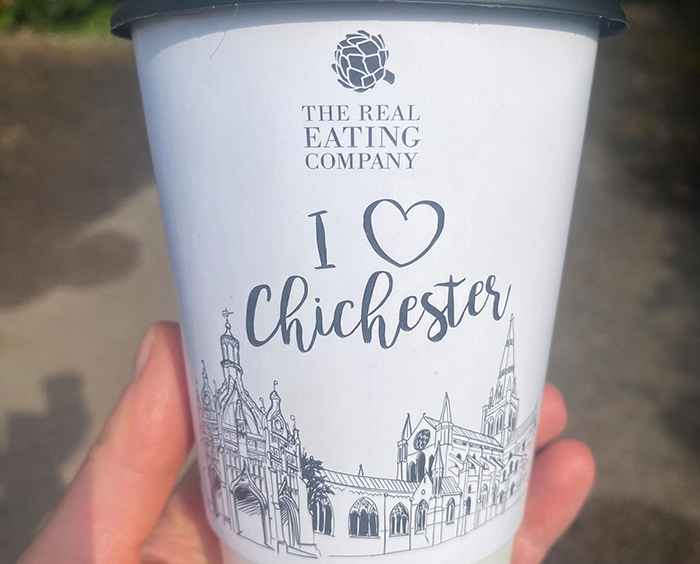 The Real Eating Company Chichester
There are two cafes in Chichester, one on North Street and one on East Street. Choose from a warming cup of coffee, a hearty breakfast or one of their delicious toasties. They are also dog friendly!
Address: The Real Eating Company, Unit 1, Stocklund House, East Street, Chichester, West Sussex, PO19 1JE
The Quarterdeck
The Quarterdeck is located in the picturesque Itchenor Shipyard. Choose from mouth-watering breakfast ciabattas, paninis, sausage rolls, or one of their vegan options. You can also pick up a good selection of ice creams and cakes too.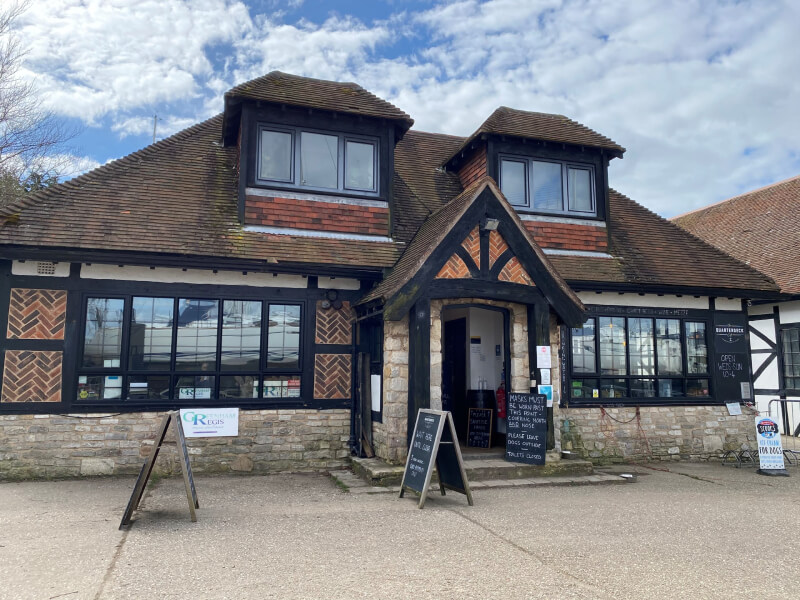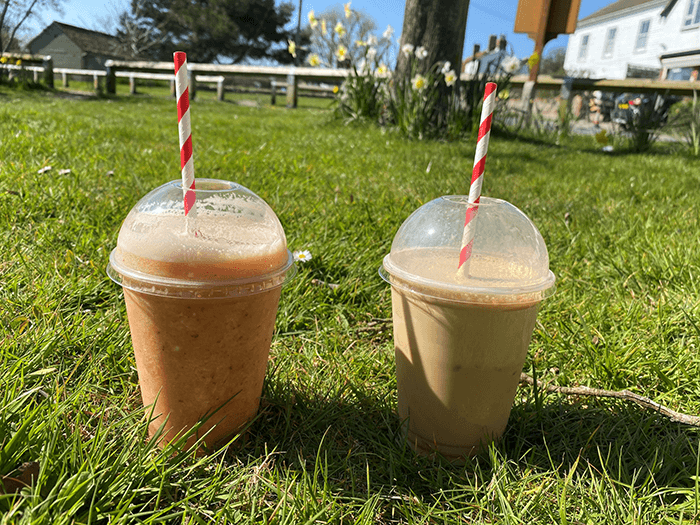 The Landing
The Landing is located in the pretty village of West Wittering, most popular for its large sandy beach. The café is located just before the turning that takes you down to the car park, and serves up delicious coffees, iced coffees, smoothies, breakfasts and sandwiches. The staff are very friendly and it is reasonably priced given the ideal location!
Address: The Landing, Pound House, Pound Road, West Wittering, Chichester, West Sussex, PO20 8AJ
Discover new places to visit
Susssex is home to many diverse towns and cities. From bustling Brighton to quaint cobbled villages, find your next adventure.