Alfriston is a picturesque village nestled at the foot of the South Downs, which also lies in the valley of the Cuckmere River. It is surrounded by Lewes to the North-West, Seaford to the South-West and Eastbourne to the South-East.
The village is well known for hosting an array of events throughout the year on the 'Tye' (the village green), such as fetes, fayres and music festivals, including the Alfriston Festival which takes place each year on August bank holiday weekend.
Although relatively small in size, Alfriston is steeped in history, from its timber fronted buildings that line the high street, to St Andrew's Church located on the Tye which dates back to the 14th century. Also located on the Tye is Alfriston Clergy House, a type of Wealden House Hall, which was the first property to be acquired by the National Trust back in 1896.
These days, Alfriston makes a lovely spot to go for a walk along the river or up onto the South Downs, browse the independent shops and grab a bite to eat in one of the tea rooms or pubs, all whilst soaking up the history of the village and beautiful views.
Below we have rounded up some of our favourite things to do in Alfriston and the surrounding area, as well as information on the best cafes, places to stay and information on how to get to Alfriston.
*           *           *
Things to Do in Alfriston
Take a walk to one of the smallest churches in England
Lullington Church, which is also known as the Church of the Good Shepherd, is considered to be one of the smallest churches in England (there is some contention as to which church takes the ultimate title!). It is a short walk (just under 1 mile) from Alfriston which can be reached by heading East out of Alfriston, crossing the Cuckmere River and following the Cuckmere Pilgrim Path signs up the hill towards the church.
The church dates back to the 13th century when it was a much larger church – what can be seen today is the remains after a fire destroyed much of the original church. There is only approximately 16 square foot of the church left which can hold congregations of up to 20 people.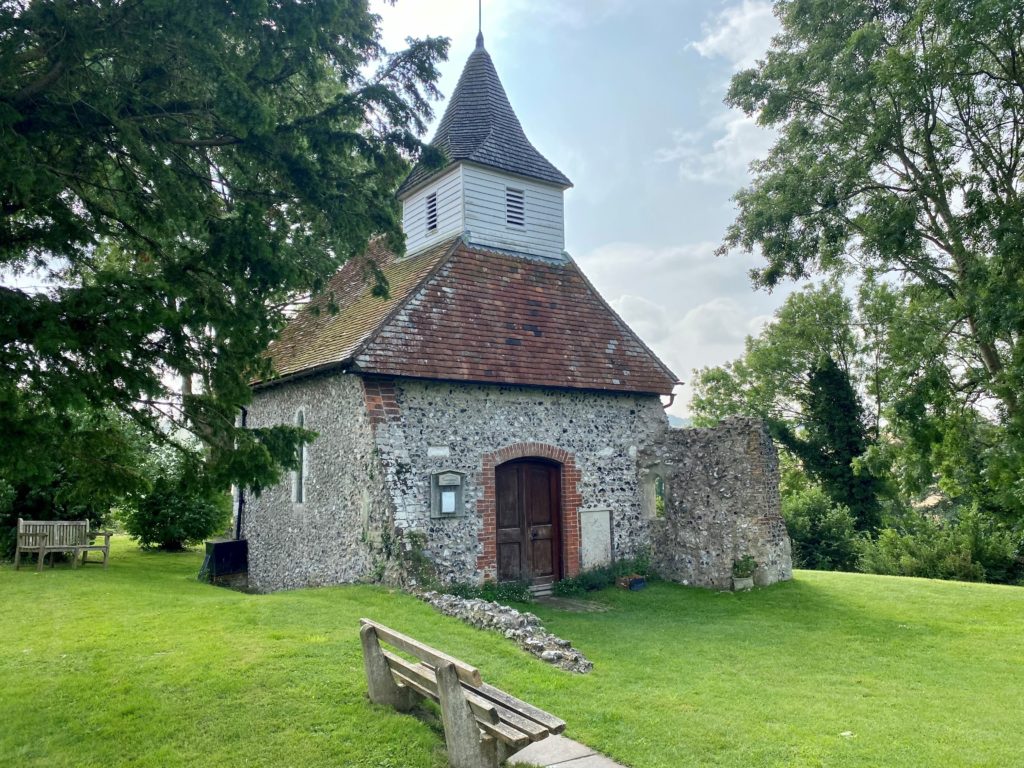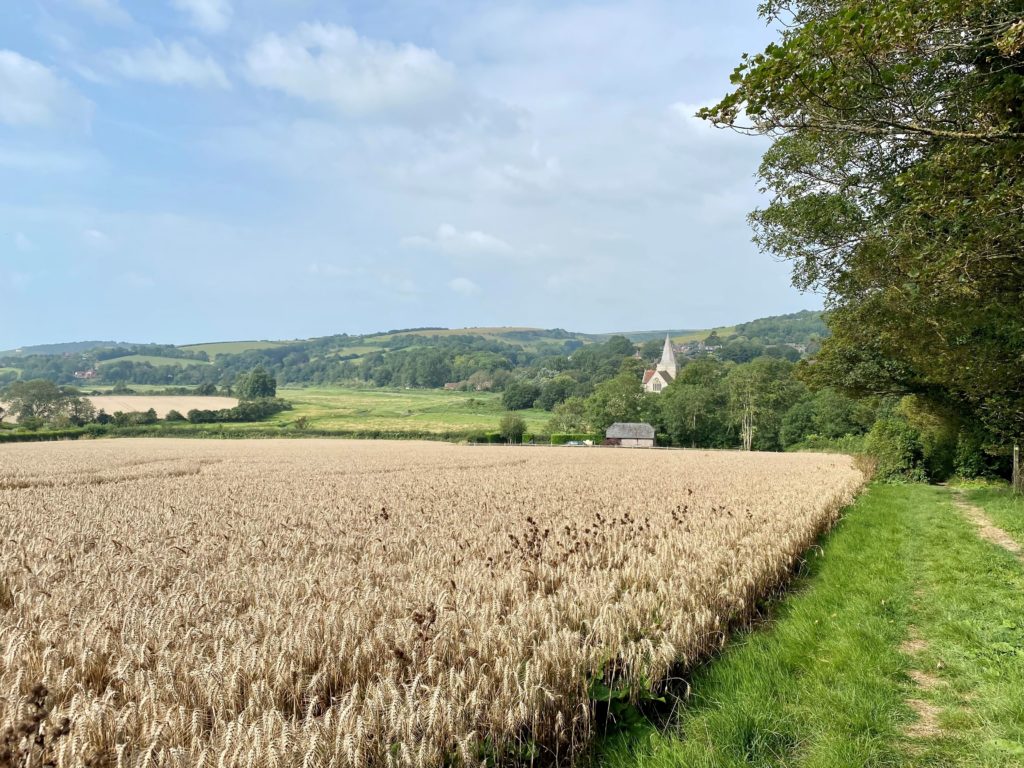 Walk along the Cuckmere River to Litlington
Located just over a mile from Alfriston is the pretty village of Litlington, which can be reached by walking South along the River Cuckmere. This is a lovely flat walk which follows the banks of the river. Located in Litlington village is the Church of St Michael the Archangel, which is thought to have been built in 1150 A.D. Just next door to the church is Long Man Brewery, located at Church Farm. Here you can book a brewery tour and tasting to find out more about how they create their Long Man range of beers.
If you are looking for refreshments in the village of Litlington there is Litlington Tea Gardens which offers a range of hot and cold drinks, light lunches, cakes and cream teas. Also located here is a craft shop and crystal store. Open Tuesday – Sunday, 11am – 5pm. 
For something more substantial to eat, there is also The Plough & Harrow pub, a 17th-century country pub offering hot meals, sandwiches, Ploughman's as well as a good selection of real ales (including Long Man ales), which can be enjoyed inside or outside in their beer garden. Open everyday from 12pm.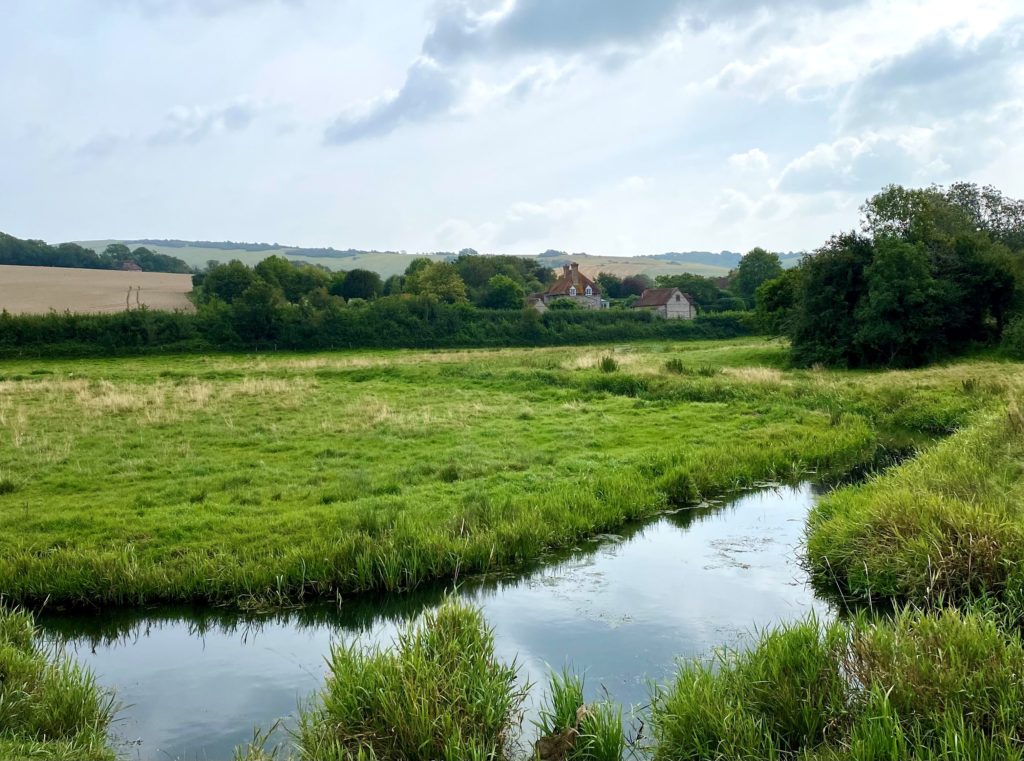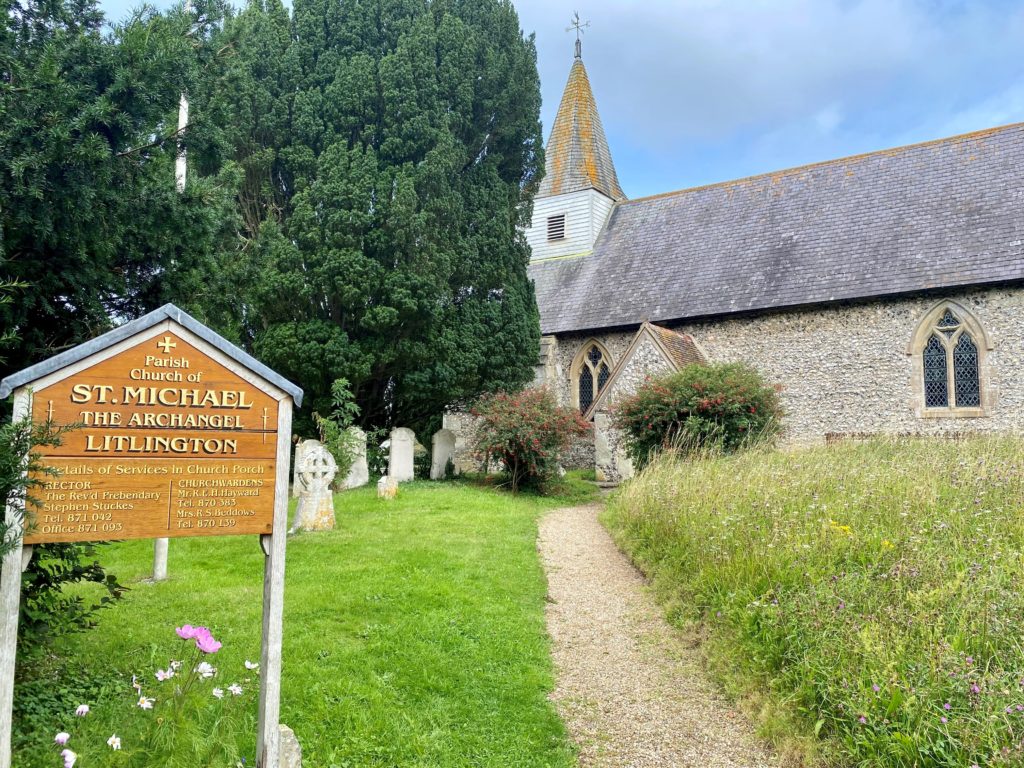 Browse the books in Much Ado Books
Located just of Waterloo Square in the heart of Alfriston village is Much Ado Books, an award-winning bookstore stocking a range of old and new books. Set across two floors and with a Shepherd's Hut outside, Much Ado Books has plenty of books to browse and is well worth a visit.
Open everyday 11am – 5pm.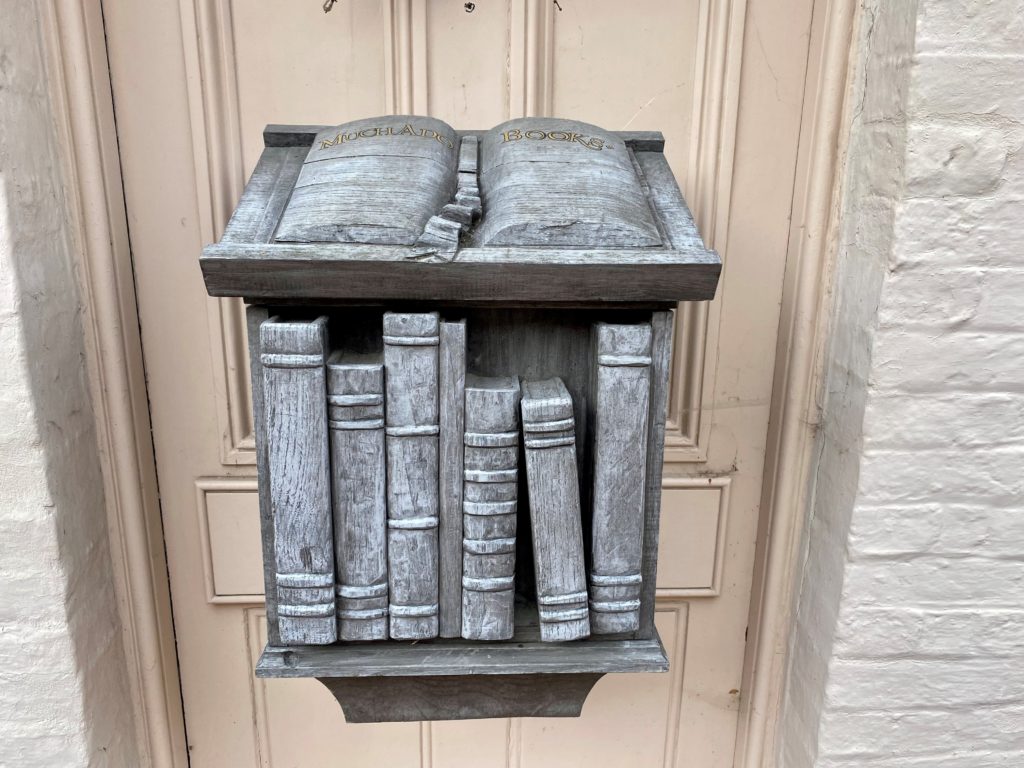 Browse the plants in Hand Spun Botanics
For indoor plant lovers, Hand Spun Botanics is not to be missed! Located on Waterloo Square this modern plant shop stocks a range of indoor plants, plant pots, cards and gifts in its beautifully decorated store.
Open Monday – Thursday & Saturday, 10am – 4pm, Thursday & Friday, 10am – 5pm and Sunday 11am – 4pm.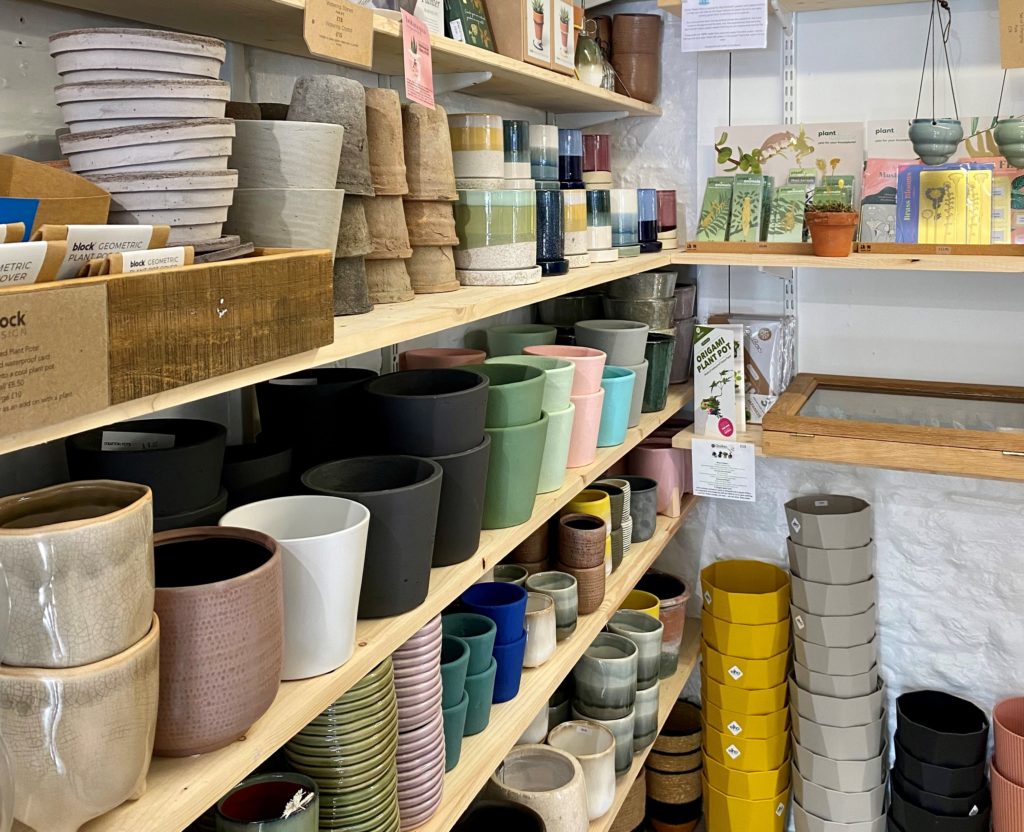 Wander around St Andrew's Church
Dating back to the 1360s, St Andrew's Church is located in a prominent position on the Tye. It is a grade I listed building which is often known as the 'Cathedral of the Downs' due to its large size. It is unknown who commissioned the construction of this church, nor why it has been built upon a large mound. The church is built in the form of a Greek Cross and six bells located under the spire – you may be able to hear them practising on your visit!
Open everyday from 9am – dusk.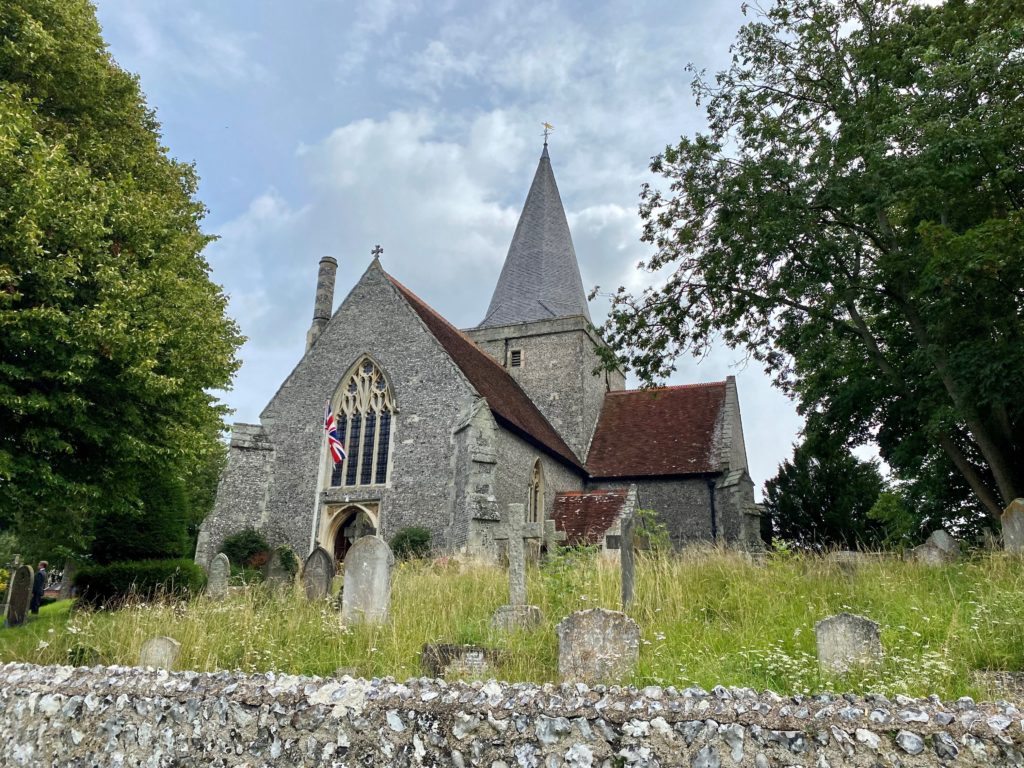 Step back in time into Alfriston Clergy House
Located next to St Andrew's Church, Alfriston Clergy House dates back to the 15th century and was the first building acquired by the National Trust in 1896. It is a lovely example of a Wealden Hall House, with its thatched roof and timber frames and is surrounded by a beautiful garden and small orchard with views across the Cuckmere River.
Open Wednesday's and Thursday's, 11am – 4pm.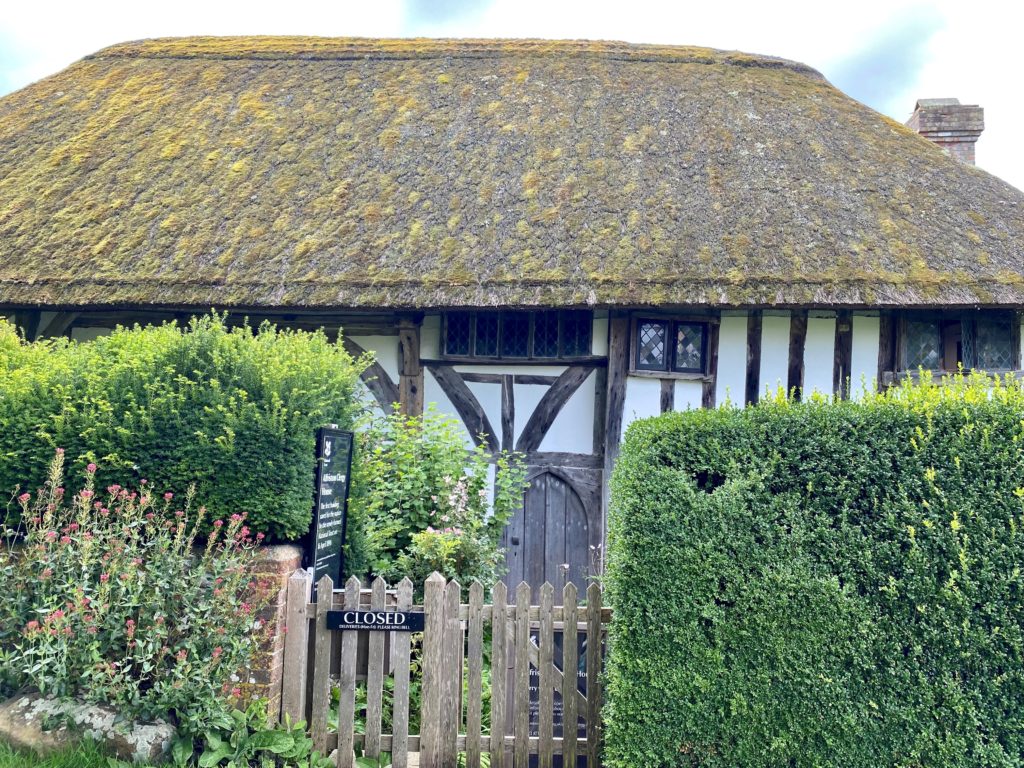 *           *           *
Things to Do Near Alfriston
Berwick Church – The small village of Berwick is a short walk from Alfriston (approximately 1.3 miles) which can be reached by taking West Street out of Alfriston and following the Cuckmere Pilgrim Path signs.
Within the village is St Michael and All Angels Church, a grade I listed building that is well known for its 20th century Bloomsbury paintings by artists Duncan Grant, Vanessa Bell and Quentin Bell. Open everyday 10am – 5pm.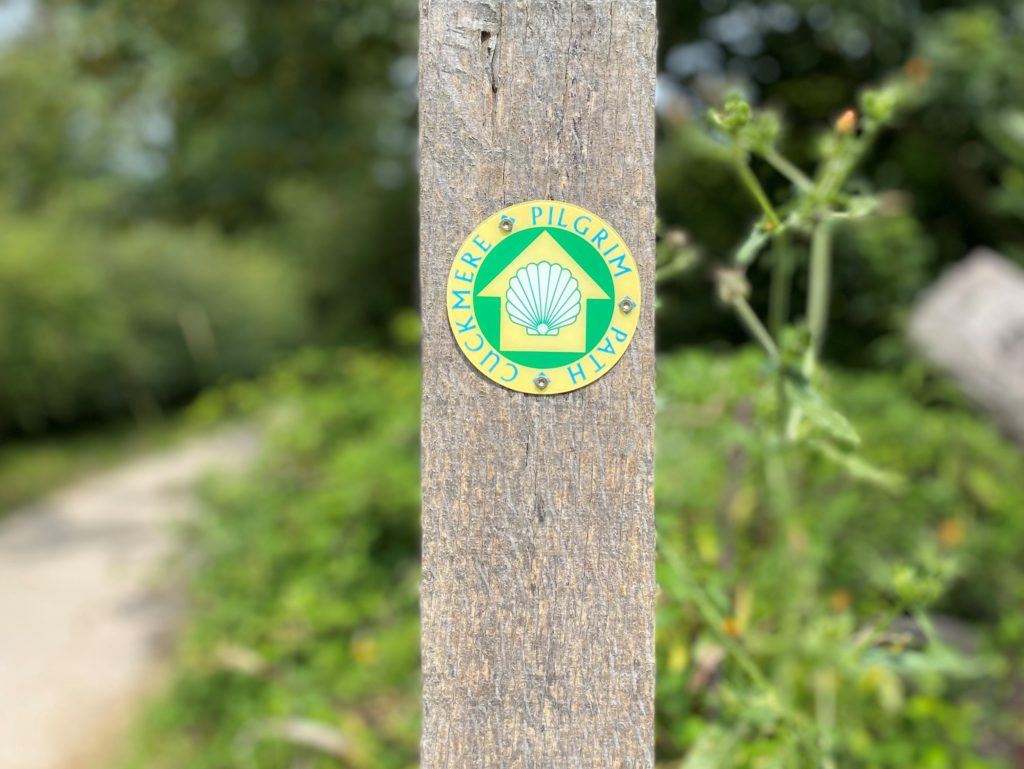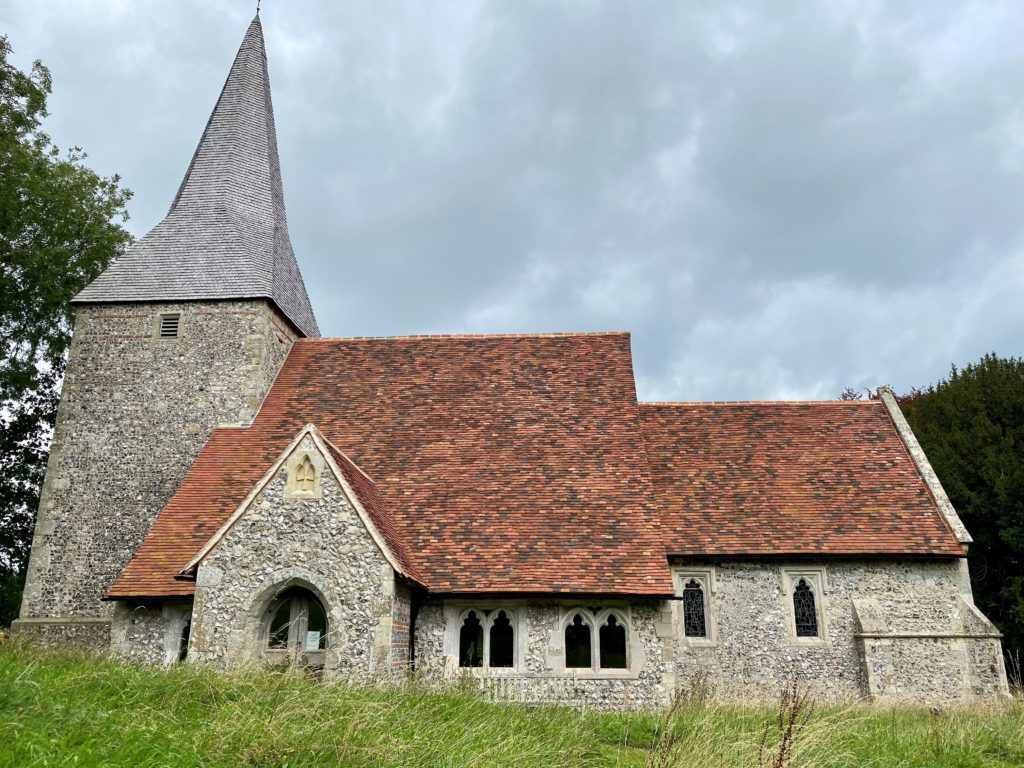 West Firle Village – Located approximately a 10-minute drive from Alfriston, is the pretty village of West Firle, which is well worth a visit if you are in the area. There is a free car near the bottom of the village.
Within the village is the Burning Sky Brewery which produces a range of pale ales and IPAs. Firle Store and Post Office is a beautifully old fashioned village store, which stocks Burning Sky beers as well as a range of local produce, fresh pastries and cards by local artists.
Also located in Firle is St Peter's Church, which was originally built during the 12th century but has been rebuilt multiple times since. In 1595, John Gage who was a resident of Firle Place, built the Gage Chapel to house memorials of his family, which were created by sculptor Garret Johnson.
If you are looking for a bite to eat in the village, The Ram Inn is a popular pub serving up local food and local cask ales, inside or in its large pub garden. Open everyday 9am – 11pm.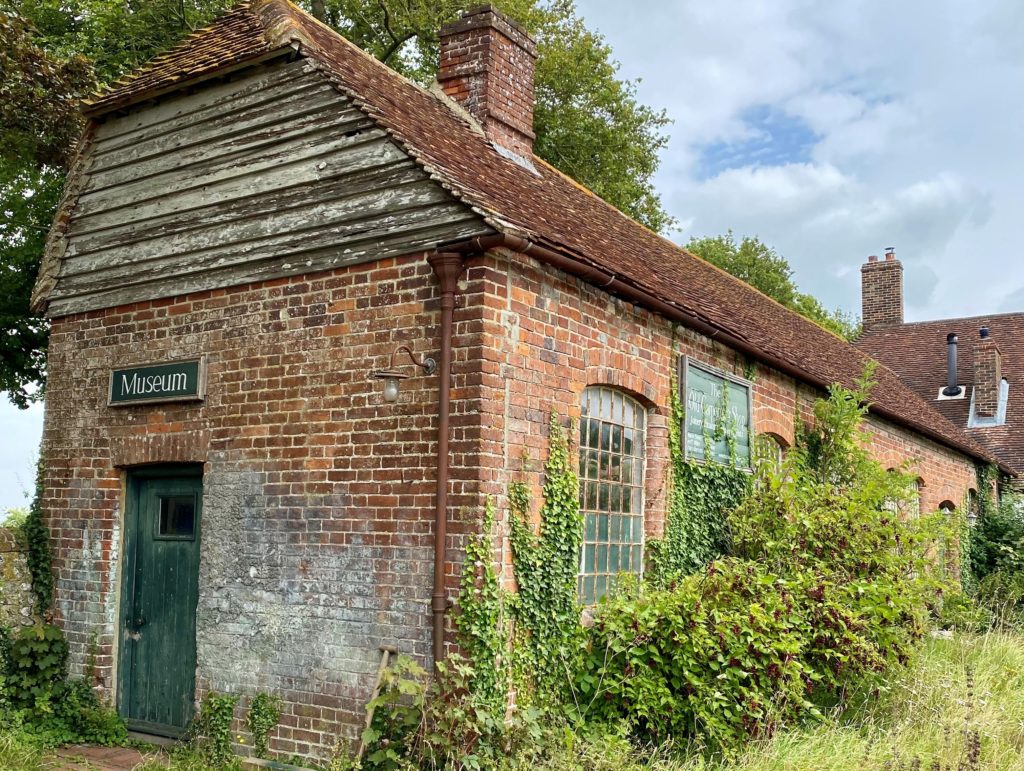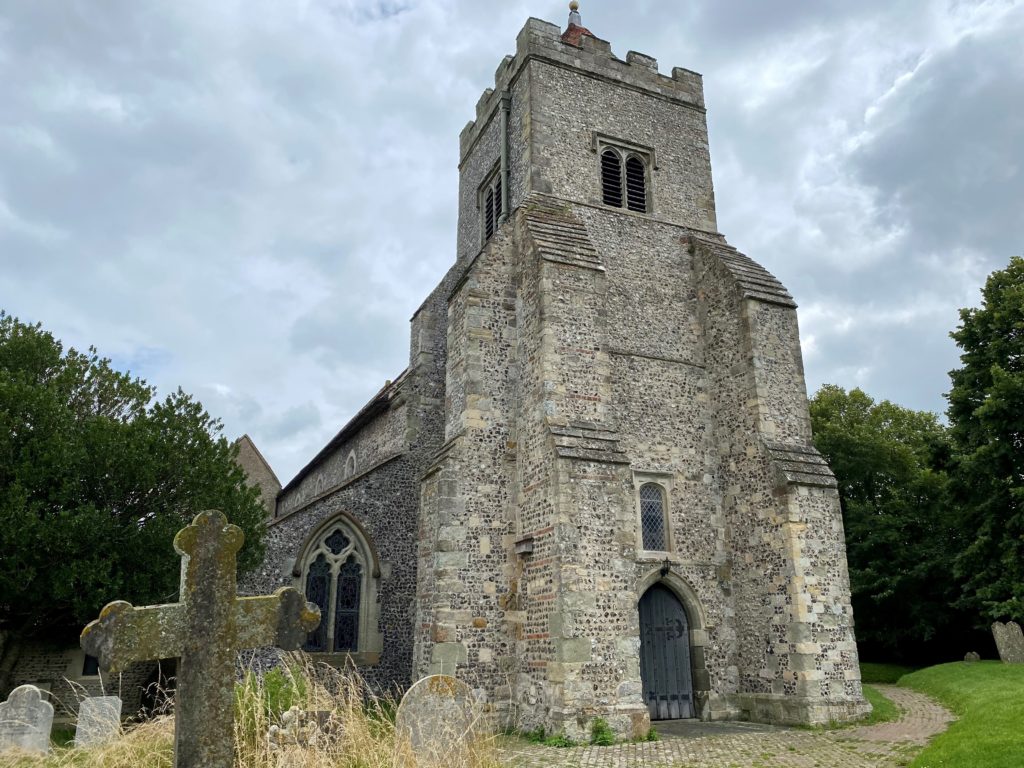 Firle Place – Home of the Gage family for over 500 years, Firle Place is a beautiful manor house and grounds, which is home to a remarkable collection of old paintings and furniture. The House was built in the late 15th century by Sir John Gage, who held a number of offices during the Tudor period, including Constable of the Tower and Lord Chamberlain. The Gage family still live at Firle Place, which is currently occupied by Henry Nicholas Gage and his family.
Its grand features and idyllic setting has made it popular as a film and television location in recent years, possibly most famously as the location of Hatfield in the 2020 'Emma' film remake, directed by Autumn de Wilde.
Open Sunday, Monday & Tuesday, 12pm – 5pm during the summer months. Timed tickets must be purchased in advance.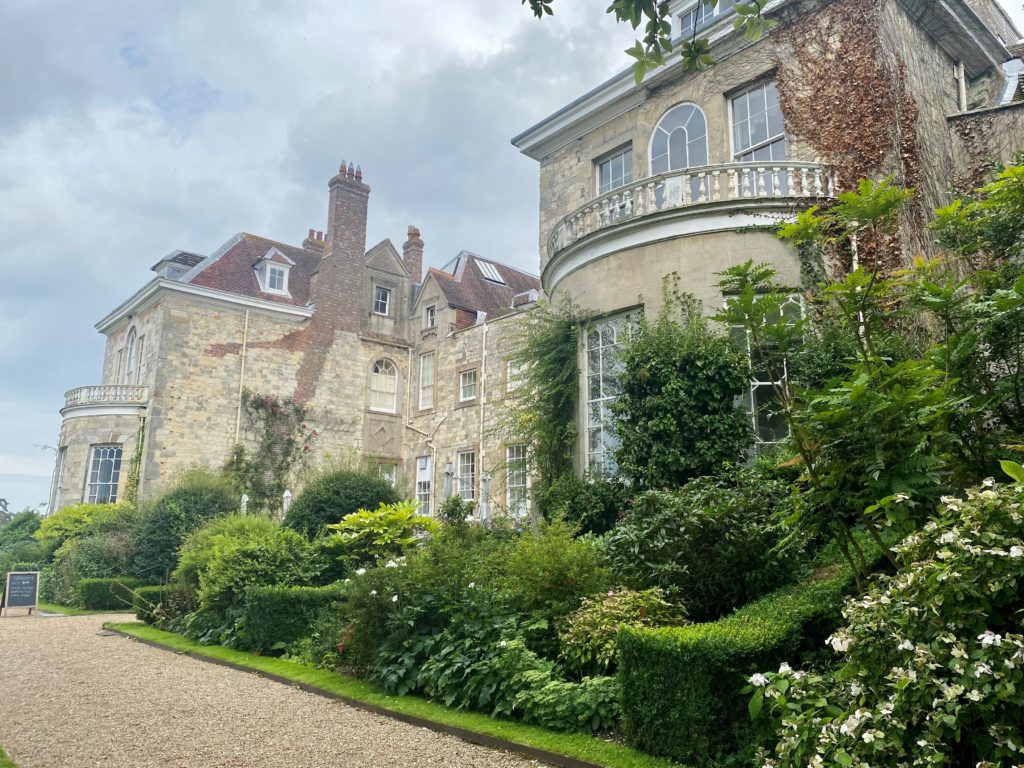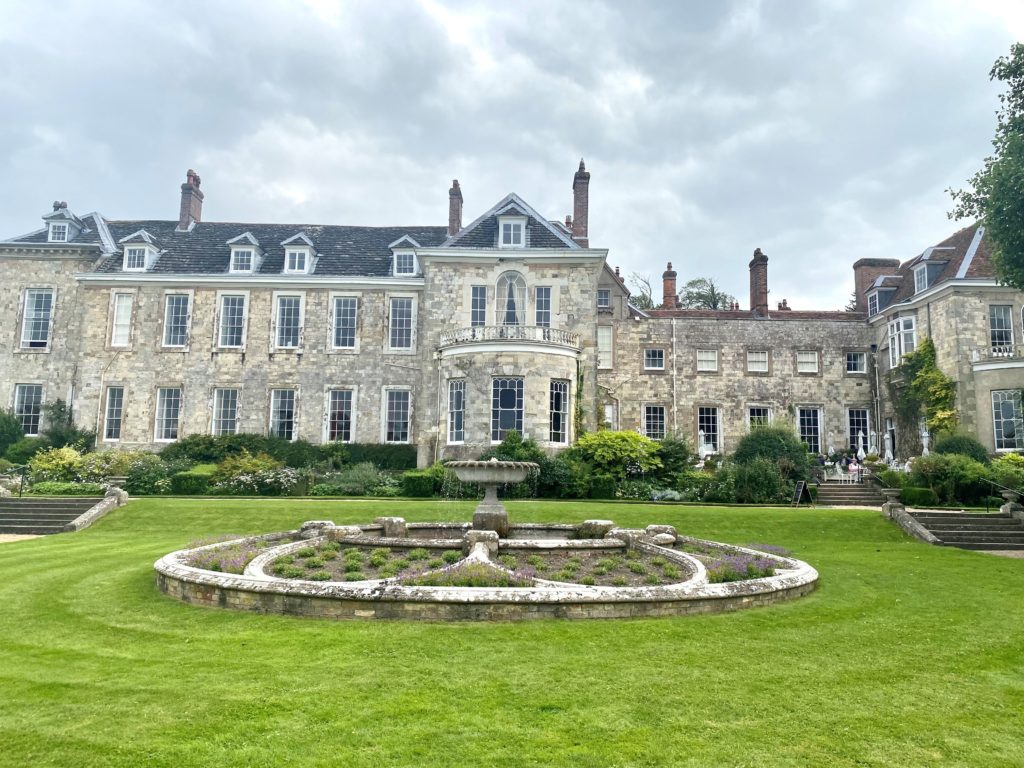 Glynde Village – Located just across the A27 from Firle is the equally pretty village of Glynde. Within the village is the Glynde Stores & Post Office and located next door is the Little Cottage Tea Room & Garden which serves light lunches, cream teas, and cakes using local ingredients alongside their selection of tea served in vintage teapots, cups and saucers.
If you walk North up Lacys Hill you will reach St Mary's Church, a grade II listed building, built in the 1760s. Glynde Place is located next to the church, which was built in 1569 by William and Anne Morley.
The House is open to the public (tickets £5 for adults – no need to pre-book) where you can learn about the 500 years of family life at the House. Also located at Glynde Place is the Coach House Tea Room. Check their website for their open days when they are open 1pm – 5pm.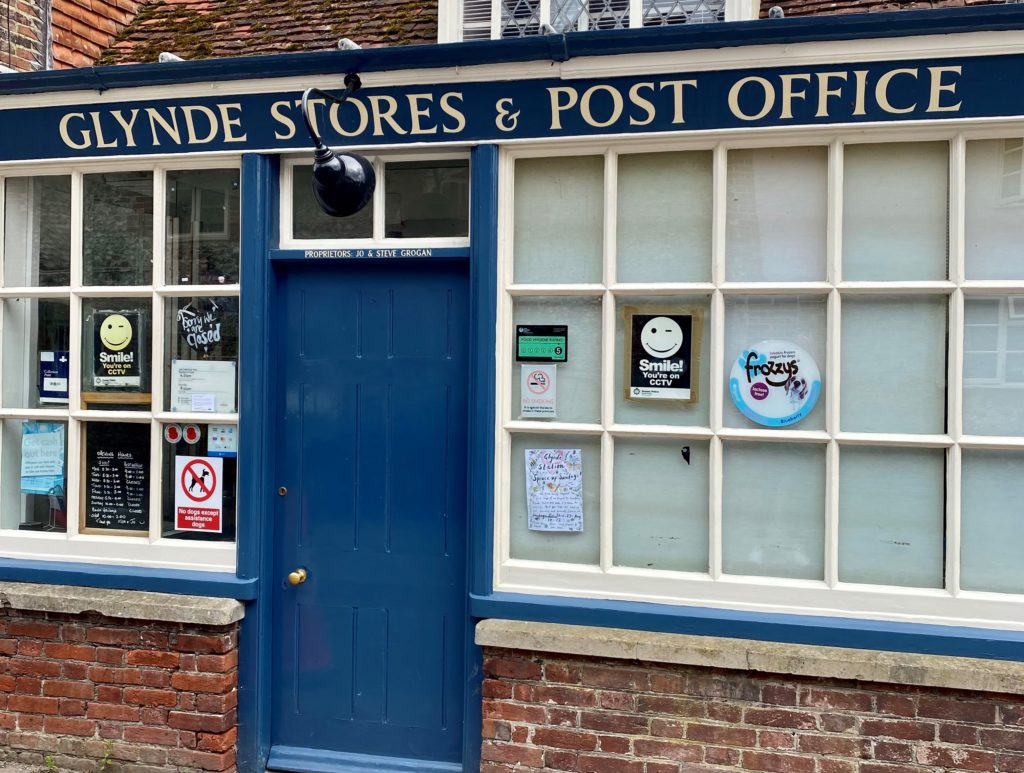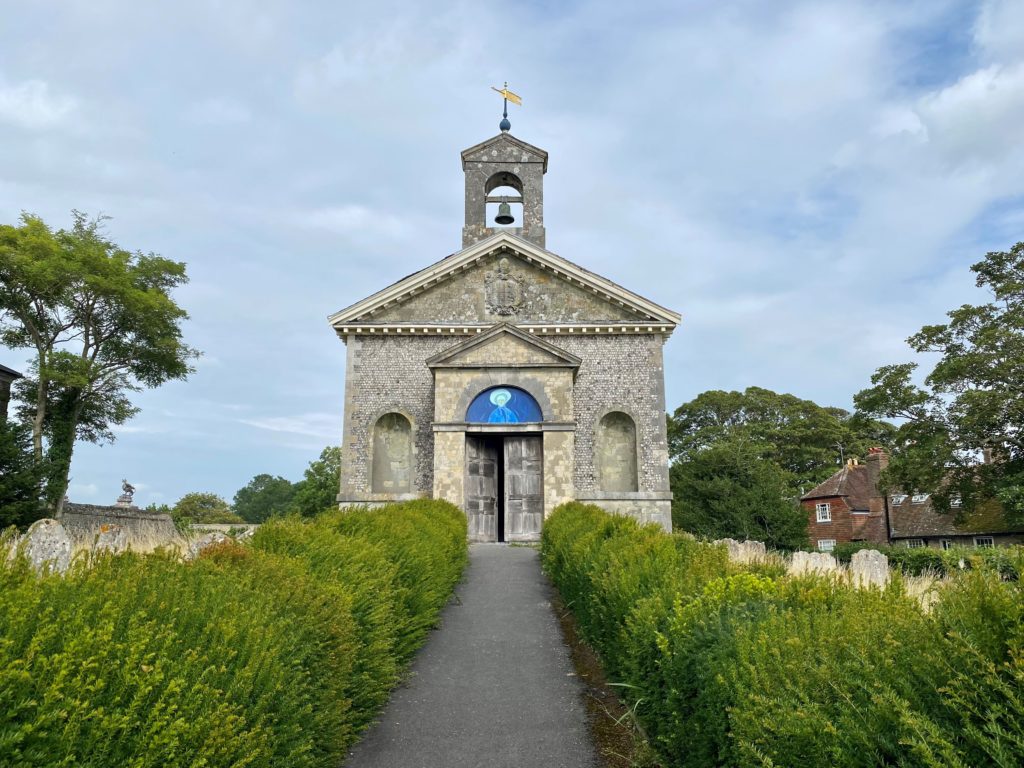 Rathfinny Wine Estate – Established in 2010 by Mark and Sarah Driver, Rathfinny Wine Estate produces some of the finest Sussex sparkling wines from its south-facing sloped vineyard. Also located at the Estate is the Tasting Room Restaurant, a Michelin Plate restaurant with views across the vineyard and the Fling Barns Dining Room restaurant, for a more informal dining experience. There are also vineyard tours and a shop where you can pick up your favourite wines to take away with you.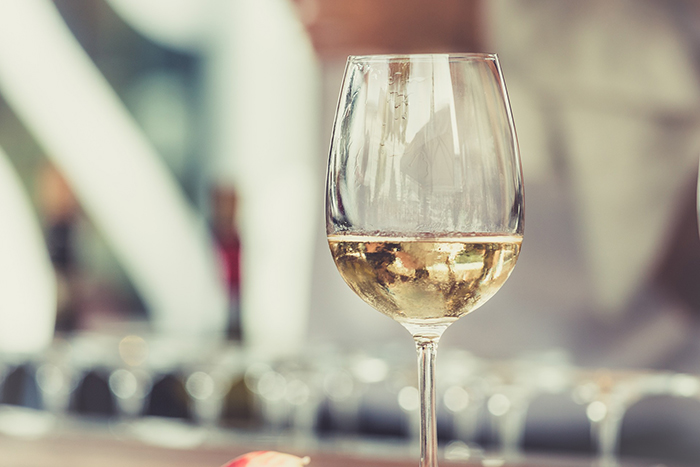 The Vanguard Way – Starting in East Croydon and finishing in Newhaven, the Vanguard Way is a 66 mile-long waymarked route that passes through Alfriston village on the way to the coast. The name comes from the Vanguards Rambling Club who established the route back in 1980 (their name came from a crowded train resulting in them having to sit in the Guard's Van!).
Cuckmere Pilgrim Path – Running through Alfriston is the Cuckmere Pilgrim Path, an 11-mile long waymarked circular route, which takes in seven ancient rural churches. The route passes through the villages of Berwick, Alciston, Selmeston, Arlington, Wilmington, Lullington and back to Alfriston. You can usually pick up a leaflet containing a map from one of the churches.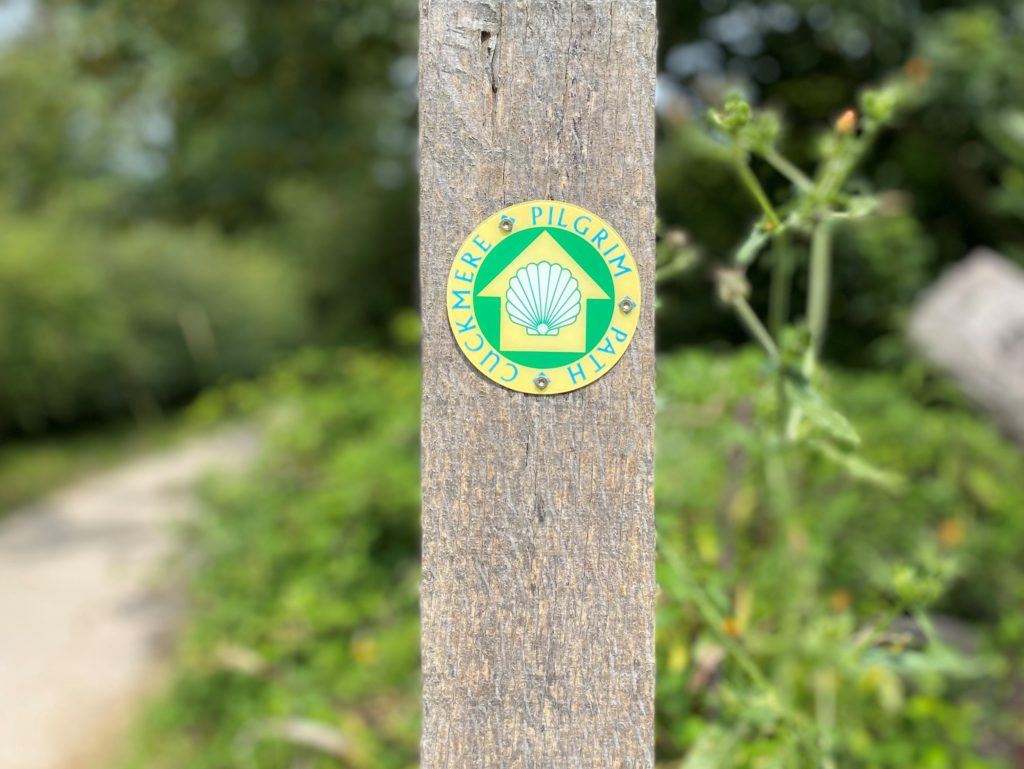 South Downs Way – The South Downs Way passes through the heart of Alfriston village where the path splits in two giving you two options to finish the route to Eastbourne. You can either follow the Cuckmere River down Cuckmere Haven and then tackle the Seven Sisters, or take the slightly shorter route towards the Long Man of Wilmington and through Jevington.  Alfriston to Eastbourne via the Seven Sisters is approximately 10.5 miles whereas the route via Jevington is approximately 8.5 miles. Both of these routes provide some stunning scenery and make for lovely stand-alone walks, as well as being part of the South Downs Way.
Drusillas Park – Located just on the outskirts of Alfriston, Drusillas Park is home to over one hundred animals including penguins, owls, lemurs, monkeys, capybaras, otters, wallabies and armadillos making it the perfect day out for families. As well as the zoo, there is also a range of play areas including an African-themed outdoor adventure playground and a Get Wet! water play area. There are plenty of food and drink options also including the Explorer's Cafe, Oasis Cafe, Amazon Adventure Cafe and The Doughnut Factory.
Open everyday (except 24th – 26th December), BST 10am – 6pm, GMT 10am – 5pm. Adult tickets are £26 if booked online or £32.50 at the gate.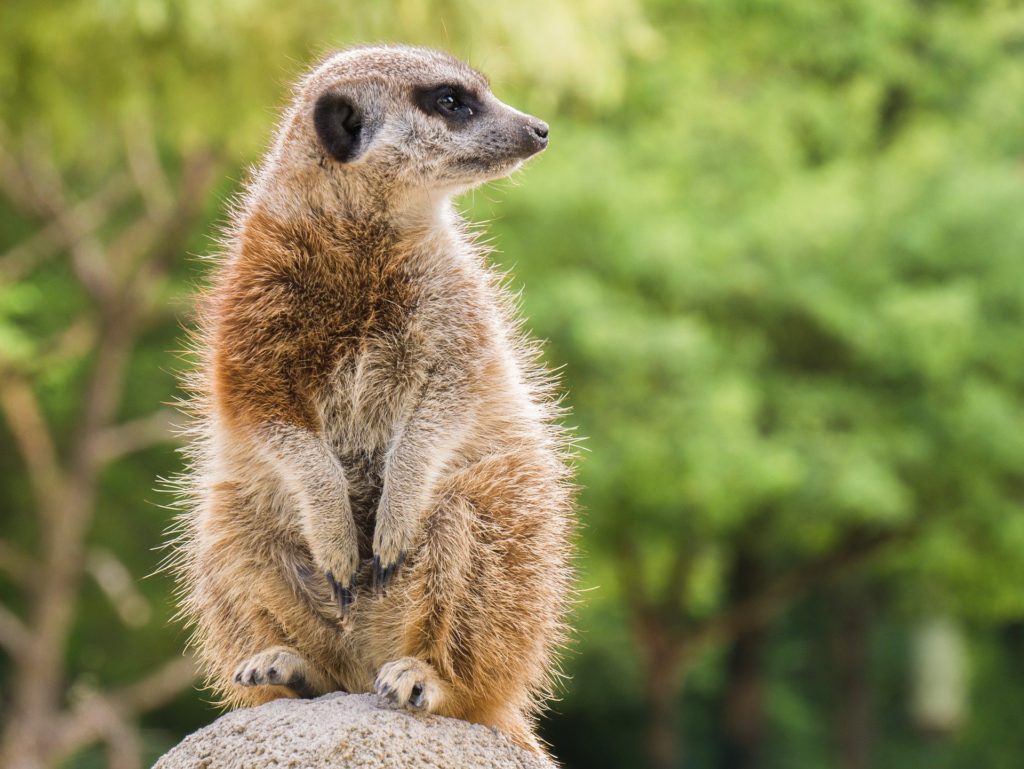 Friston Forest – Friston Forest is a large area of beech woodland and it is the largest area of recently established forest in South East England. There are two walking trails in the forest, the White Horse View Trail (1.6 miles) and the Butchers Trudge Trail (0.7 miles). There are 3 car parks to choose from, Litlington Road car park, Exceat car park and Butchershole car park – these open at 8am everyday but the closing times vary depending on the months. Parking charges do apply.
Middle Farm – Located at the foot of Firle Beacon, Middle Farm is a 625-acre working family farm. Here you can visit the restaurant and also the farm shop which stocks a range of produce from their farm and other local produce. There is an impressive cider barn stocking a wide range of ciders, meads, ales, and perries as well as freshly pressed apple juice. You can also purchase tickets for entry to the Open Farm where you can see the animals in the fields and farmyard including pigs, llamas, ponies and donkeys.
Long Man of Wilmington – Set upon the slopes of Windover Hill near Wilmington, the Long Man is a hill figure standing at approximately 235 feet tall. During World War II, the Long Man had to be painted green to prevent the enemy from using it as a landmark. Today the figure is made up of concrete blocks that are regularly painted to keep the Long Man visible from a distance.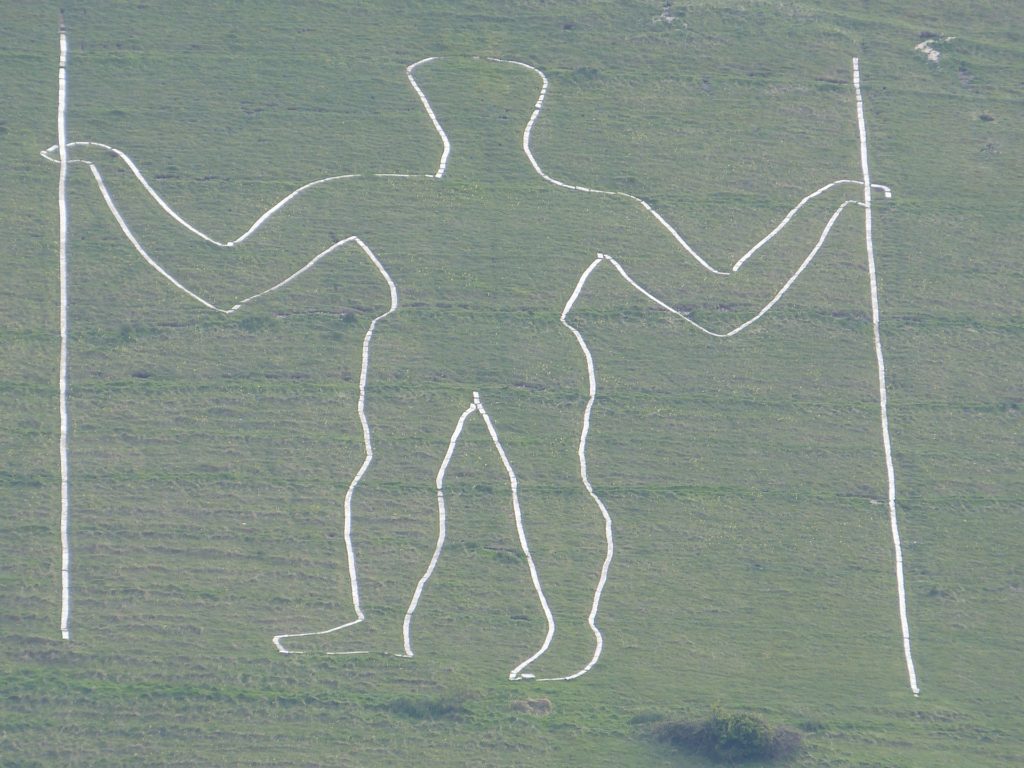 Cuckmere Haven – Located between Seaford and Eastbourne, Cuckmere Haven is where the Cuckmere River reaches the English Channel. The coastguard cottages at Cuckmere Haven, with the Seven Sisters cliffs in the background, is one of the most photographed spots in the county!
*           *           *
Where to Eat in Alfriston
The Singing Kettle Tea House – Located in Waterloo Square in the heart of Alfriston, The Singing Kettle Tea House offers a delicious range of breakfasts and lunches. Their specialities include Welsh Rarebit which can be enjoyed on its own or spruced up with bacon and egg (see below) or leeks and walnuts, as well as their cream teas. Open everyday, 9 am – 5pm.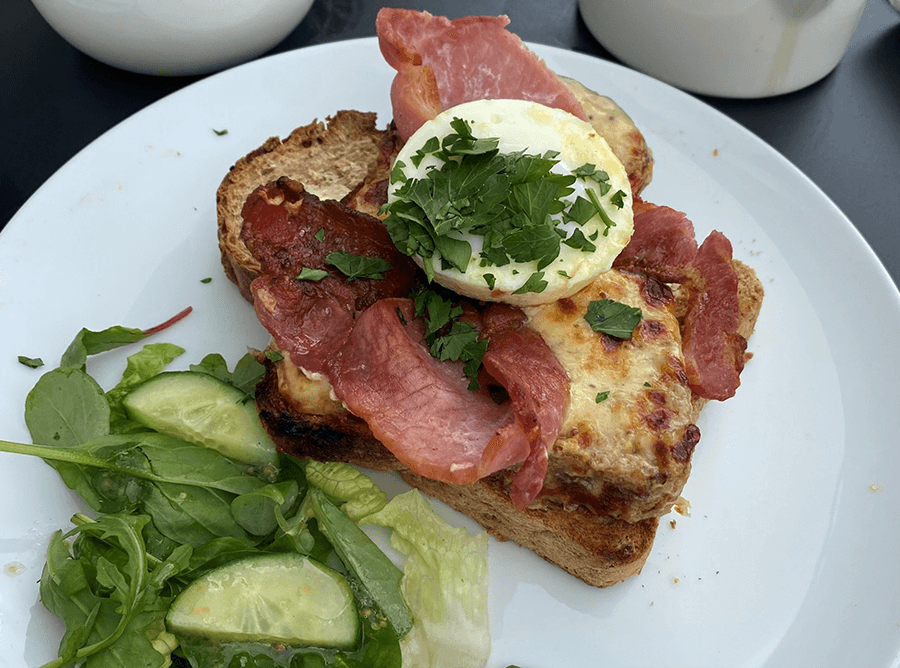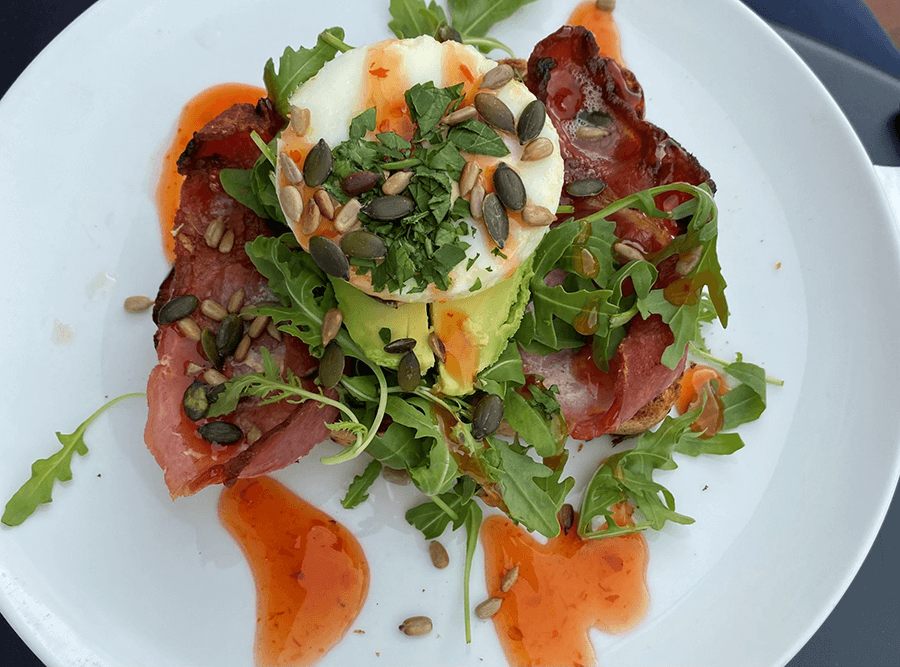 Chestnuts Tea Rooms – Mary and Malcolm run the Chesnuts Tea Rooms, which offer a range of lunches, delicious homemade cakes and scones and cream teas (either sweet or savoury!). They also offer a good selection of gluten free, dairy free and vegan options. Open Tuesday – Saturday, 10:30am – 5pm. 
Badgers Tea House – Located at the Old Village Bakery, Badgers Tea House serves a range of breakfasts, sandwiches, cakes and scones as well as their badgers cream tea and badgers afternoon tea. Open Tuesday – Sunday, 9:30am – 4pm. 
The George Inn – If you are looking for a more substantial meal then The George Inn serves up a range of hot meals from their frequently changing menu that utilises locally sourced ingredients. At lunch, you can also grab one of their sandwiches served with either soup or chips, or choose from one of their classics including ham, egg and chips or Welsh Rarebit. Open Monday – Friday, 11am – 11pm and Saturdays & Sundays, 12pm – 11pm.
Ye olde Smugglers Inne – Also located in Waterloo Square is Ye Olde Smugglers Inne which serves up a selection of pub classics and lighter lunches. Open for food Monday – Saturday, 12pm – 2.30pm / 6pm – 8.30pm and Sunday 12pm – 7pm. 
*           *           *
Where to Stay in Alfriston
Alfriston Woodland Cabins – Located just South of Alfriston village is Alfriston Woodland Cabins, home to two cabins – Foxes Hollow Cabin and Badgers Rest set within small private woods. Both include a bedroom, kitchen, bathroom and lounge area and are equipped with log burners and firepits – Foxes Hollow Cabin also has the added bonus of a hot tub! They also offer bike hire should you want to explore the surrounding area on two wheels and paddleboard hire to explore the Cuckmere River. Prices start from £145 per night. 
The Star – Located in the centre of Alfriston village is The Star, which has recently become part of the Polizzi Collection of hotels. It has a striking timber frontage and is thought to date back to the 15th century. The Star has 21 rooms and 9 junior suites split across the main hotel and new bloc, which have all been tastefully decorated by Olga Polizzi using a combination of new and old furniture along with unique pieces of art. There Star is also home to a library, inn and restaurant which opens out onto a courtyard if the weather is warm. Prices vary between £190 – £410 per night. 
Deans Place Hotel – Also located in Alfriston village is Deans Place Hotel, a family-run four-star hotel with 36 rooms that include basic single rooms, family rooms, and larger suites – there is also an accessible room. Deans Place Hotel also has a restaurant offering lunch, dinner and afternoon tea and a heated outdoor swimming pool. Prices vary between £70 – £163 per night. 
The George Inn – Just opposite the Star Inn is the George Inn, a grade II listed building, which is one of the oldest inns in the area dating back to the 14th century. There are 5 rooms at the George Inn which are all dog friendly. Prices vary between £110 – £150 per night.
Wingrove House – Wingrove House is a 19th-century colonial-style country house offering 16 bedrooms of varying styles, from standard to premium deluxe rooms. The Wingrove Restaurant serves lunch, dinner and afternoon tea using fresh, seasonal ingredients with views across the Tye. For larger groups, there is also the Wingrove Lodge, a three-bedroom self-catered cottage. Prices vary between £100 – £190 per night. Wingrove Lodge prices vary between £750 – £1,200 per week. 
Alfriston Camping Park – Welcoming tents, caravans and camper vans, Alfriston Camping Park is a family run camping park situated just South-East of Alfriston village. It is made up of two fields, a family field and another field for other groups and takeaways can be delivered to the site. Prices are £10 per night for adults, £9 for under 15's and £3 for under 5's. 
*           *           *
How to get to Alfriston
By Car – There are two main car parks in Alfriston, The Dene Car Park and The Willows. Both of these are pay and display (see below for The Willows parking charges). There are toilets located at both car parks.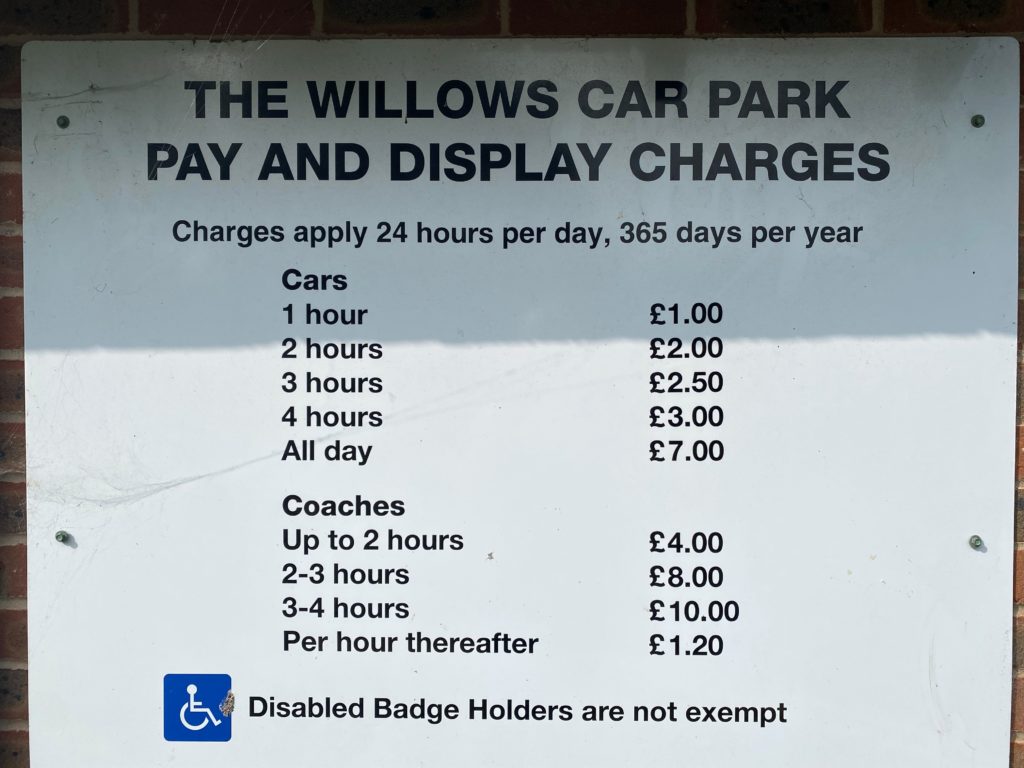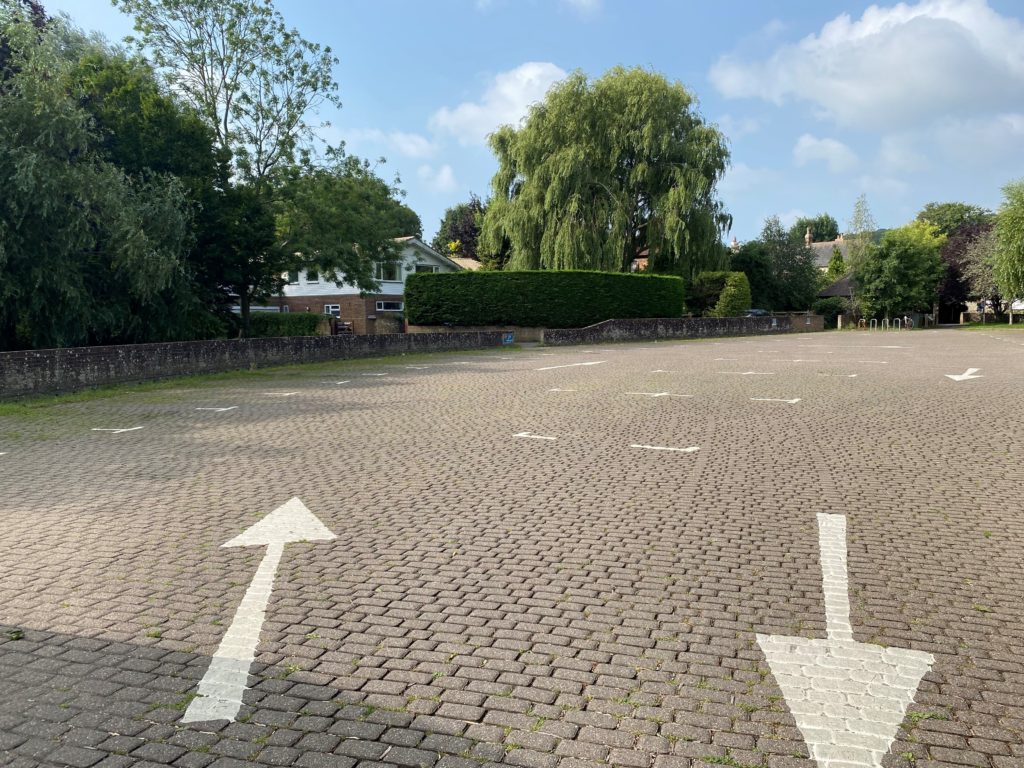 By Train – There is no train station in Alfriston itself – the closest station is located in Berwick, approximately 2.2 miles away. Bus 126 runs from Berwick station to Alfriston from Monday – Saturday – see here for the bus timetable.