There are plenty of dog-friendly things to do in Sussex and we've listed some attractions, walks, and other recommendations to enjoy with your dog. Our labrador has enjoyed many of these days out in Sussex so these recommendations come tried and tested!
Museums
There are many museums in Sussex that you can enjoy with dogs!
Amberley Working Museum
Dogs are welcome on short leads and are allowed in all exhibition buildings, on the bus, and also in the Limeburners Cafe.
Weald and Downland Museum
Dogs can enter most of the buildings, except the watermill, Newdigate bakehouse, Dairy and Winkhurst Tudor kitchen, and are welcome on short leads.
Bignor Roman Villa
Dogs are allowed in the picnic area and car park only
Fishbourne Roman Palace & Gardens
Dogs are welcome in the gardens and cafe
Walks
This list is pretty much endless but we have enjoyed many walks with our dog which you can find on our Sussex walks page.
If you don't want to follow a specific route, we always like walking on the South Downs – some good spots are at Chanctonbury Ring, Ditchling Beacon, and Kithurst, all of which have car parks.
We'd also recommend visiting Slindon and Slindon Folly – there is a dog-friendly café (Slindon Forge Cafe) and a Slindon Estate Walk. This is especially nice in summer as it goes through the forest which offers plenty of shade.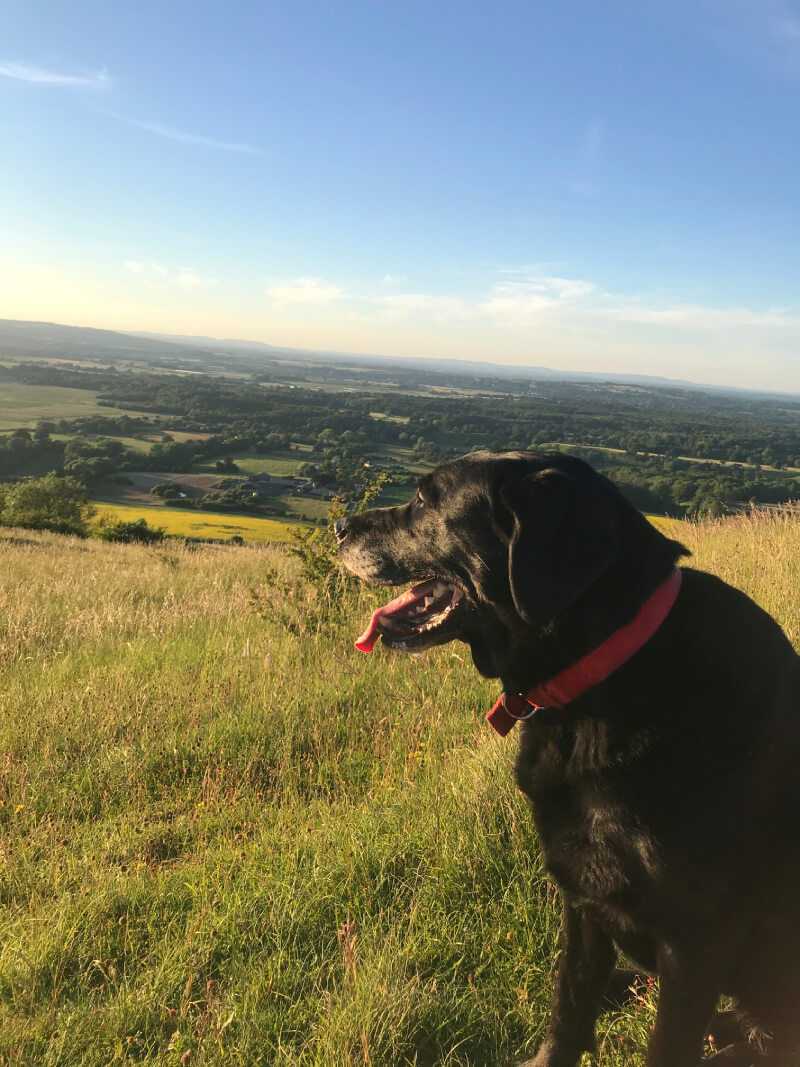 Cafes
If you are walking on the downs at Sullington, you can visit The Café at The Old Workshop – a really lovely cafe and, of course, dog friendly!
Spring Gardens, near Washington, is dog-friendly and is a really lovely spot for some lunch, they also have really delicious hot chocolate and you can sit in the greenhouses, as well as outside. They also have a farm shop selling lots of lovely bits and a PYO farm.
There are many cafes that are dog-friendly in Arundel (Motte & Bailey, Moathouse, Cockburns Tea Rooms) which you can tie in with a walk around Arundel including our Arundel Park Walk and Swanbourne Lake walk.
Kinsbrook Vinyard is dog-friendly in the eatery and also around the vineyard, so you can enjoy lunch and then take a walk afterwards.
Midhurst has lots of dog-friendly cafes including the Cowdray Farm Shop (seating outside) and Garton's Coffee House
and there are plenty of walks you can do in Midhurst including the Midhurst River Rother walk.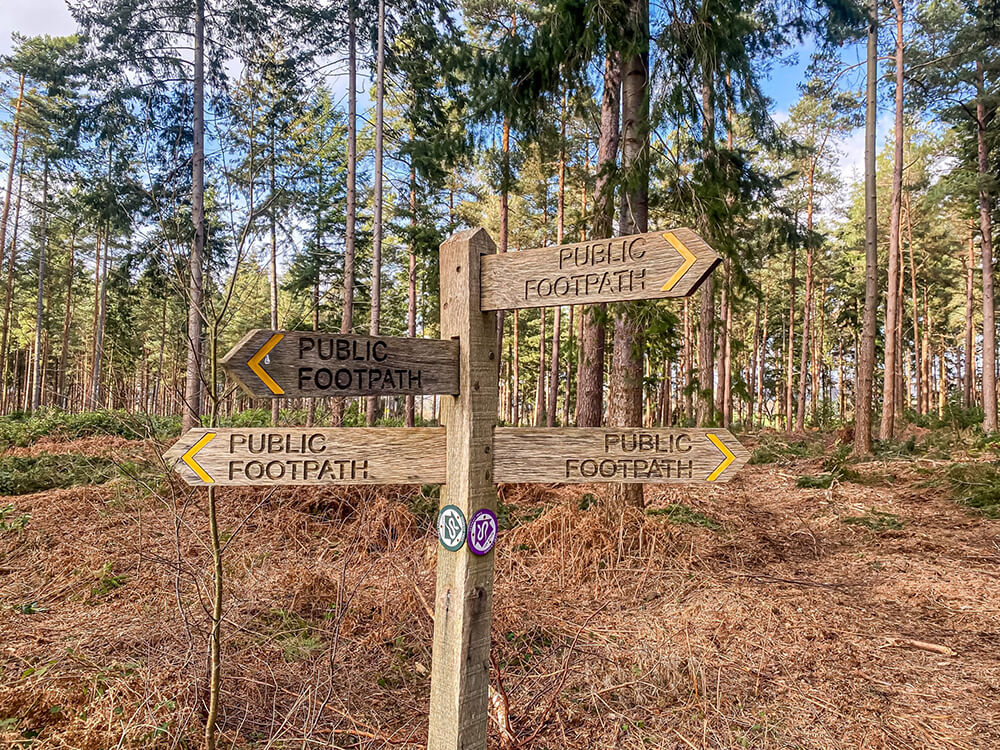 Gardens
There are many dog-friendly gardens in West Sussex.
National Trust
There are many National Trust properties you can visit in West Sussex. You can explore both the Pleasure Gardens and Deer Park at Petworth – dogs must be on a short lead in the Pleasure Garden but can be off lead in the Deer Park as long as they are under close control.
Dogs are allowed on all walks at Uppark, but not in the house, cafe, or bookshop.
Leonardslee Lakes & Gardens
Enjoy the wonderful gardens at Leonardslee all year round. Dogs are welcome on short leads in the garden.
West Dean Gardens
West Dean Gardens is a very peaceful spot and not far from Chichester. Dogs are welcome on short leads in the garden. You can also enjoy a 2.3-mile parkland walk through the arboretum.
Don't forget to follow us on instagram at discover_sussex and visit our blog for more posts.