Swanbourne Lake
Swanbourne Lake Arundel Circular Walk
4.7km – 2.9 miles     Difficulty – Easy
Parking: There is free on-street parking along Mill Road, Arundel
This walk starts at Swanbourne Lake, just a short walk from the main town centre, along Mill Road. The walk follows the path around Swanbourne Lake to the halfway point, before taking you up through Arundel Park and past the Hiorne Tower. The route brings you out at the top of the Arundel, where you can then head back down through the town centre where there are plenty of spots to grab some refreshments or ice cream!
While you are in town, see our recommended list of things to do in Arundel!
If you would like to make this walk a bit more interactive then Jennifer Moore, an East Sussex based artist has created a lovely 'Birds of Arundel' birdwatching logbook. As well as beautiful illustrations of all the birds to look out for, the logbooks also contain identification text and room to note down your sightings! You can pick up a logbook from her website or from a stockist.
Walk Directions
1. This walk commences at the entrance to Swanbourne Lake. There is free on-street parking all along Mill Road, which can be busy at times, but you can usually find a space. Make your way to the entrance to Swanbourne Lake, which is approximately halfway between Arundel town centre and The Black Rabbit pub.
2. Head past the kiosk on your right and lake on your left and follow the path around the lake. Continue on this path until you are approximately halfway around the lake and can see the kissing gate shown below, on your right.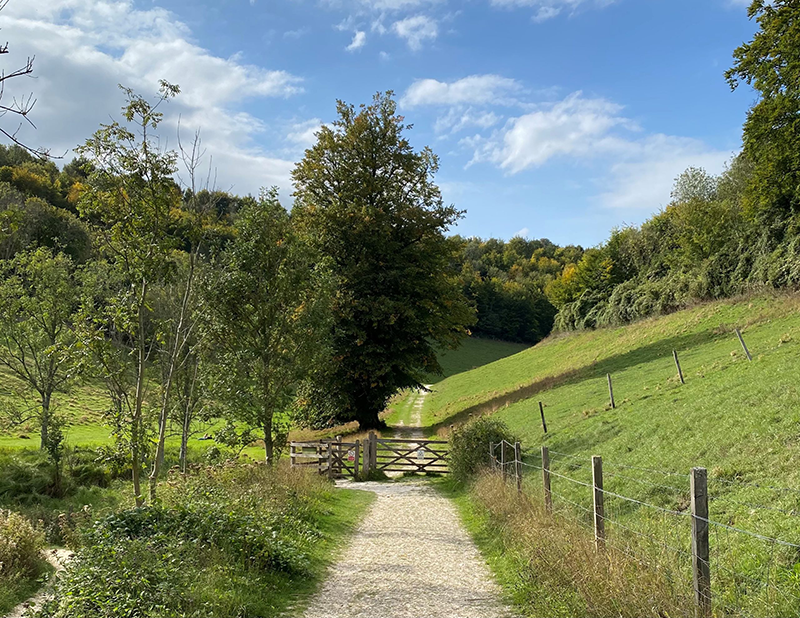 3. Pass through the kissing gate and follow the path past the first signpost, to the second signpost. Here, take a left and follow the path up the hill as it gradually ascends giving you beautiful panoramic views over Arundel Park.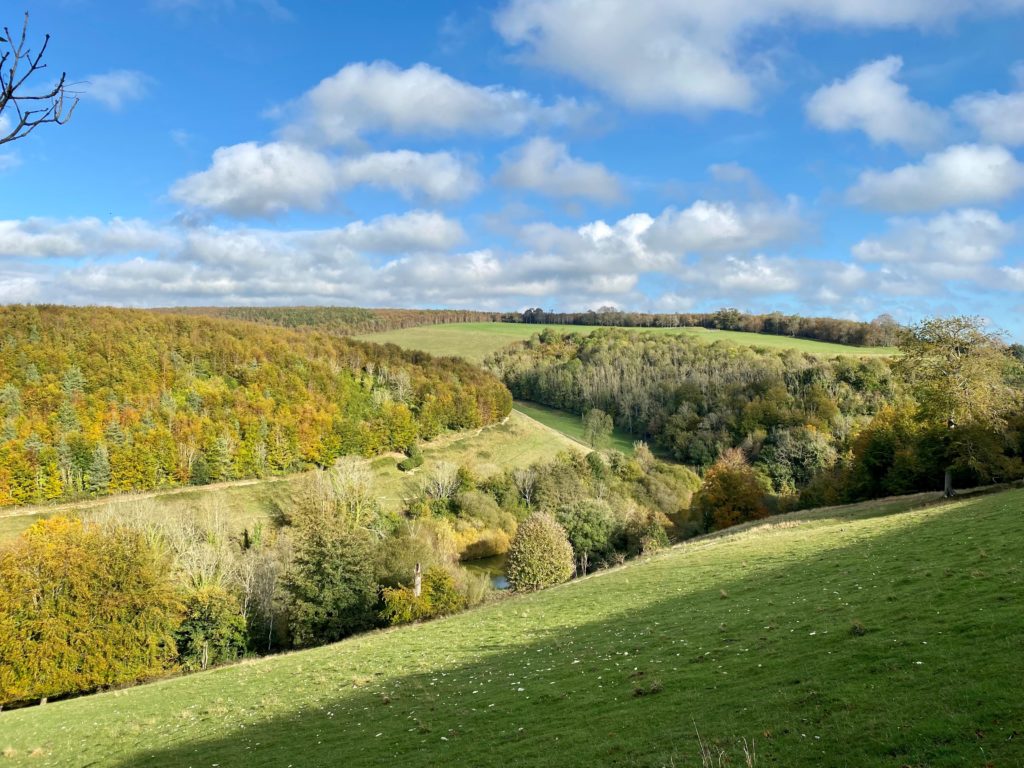 4. Continue on the path until you reach the gate shown below – pass through this gate.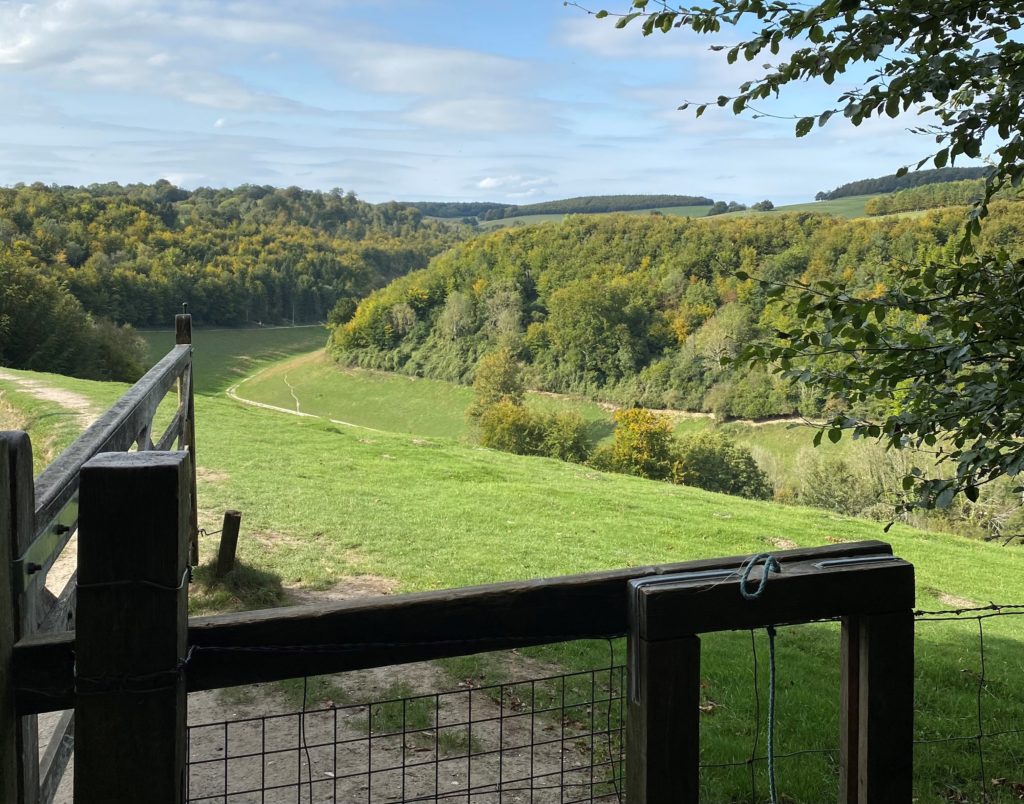 5. As soon as you pass through the gate, follow the sign to the right taking you up the steps shown below through the trees.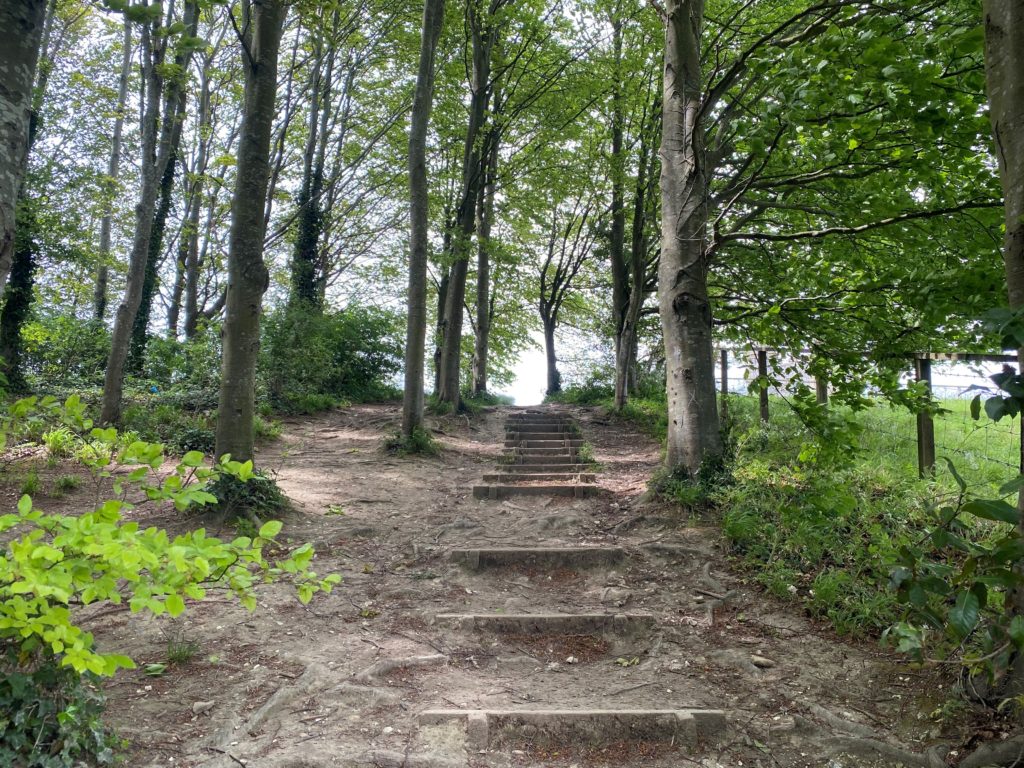 6. Once you reach the top of the steps, you will be able to see the Hiorne Tower. Head across the field, keeping the Hiorne Tower on your right until you reach the main path.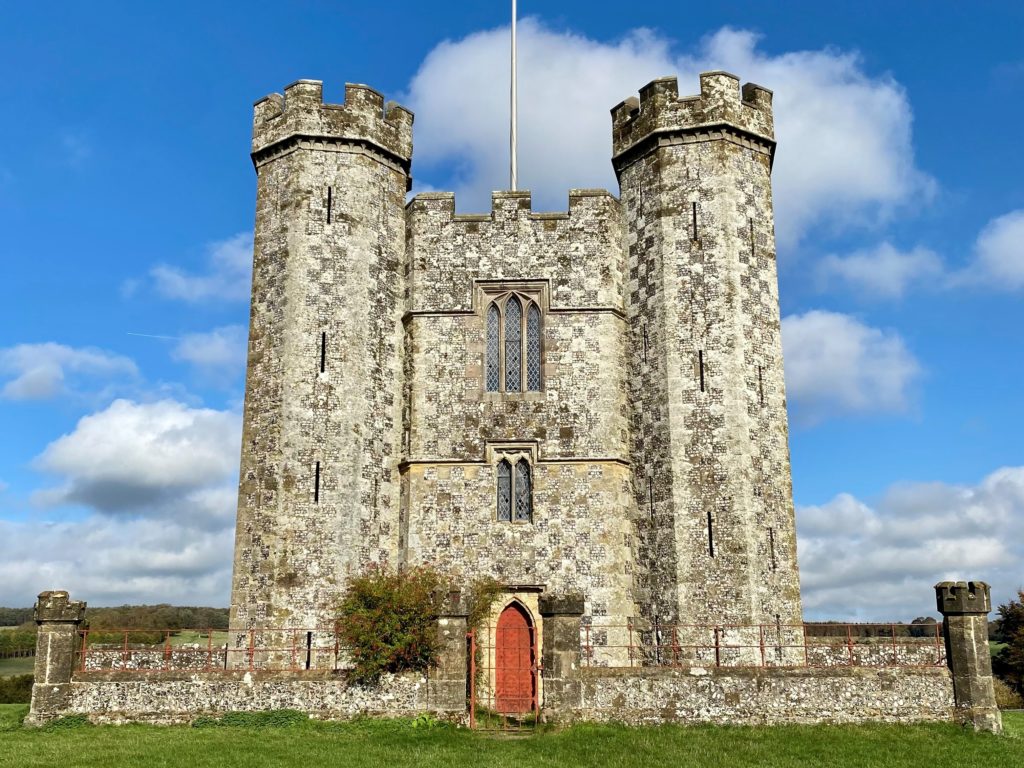 7. Take a left once you reach the path, and continue on this path, through the trees shown below.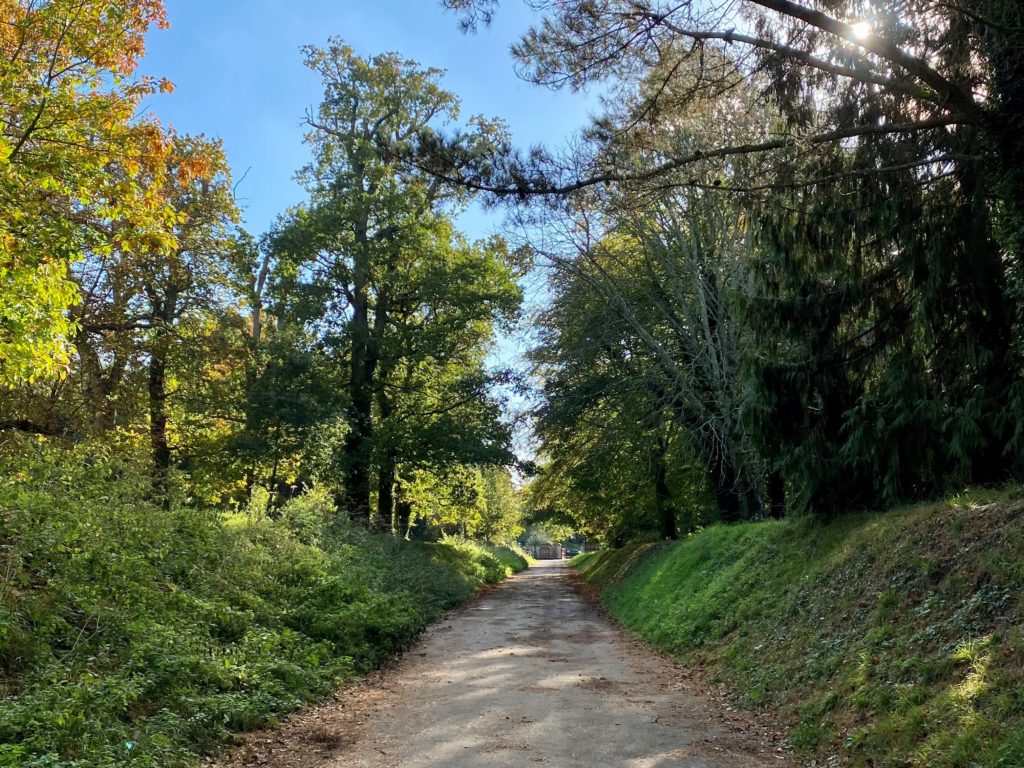 8. Once you reach the gate shown below, pass through this and continue straight which will bring you out onto London Road.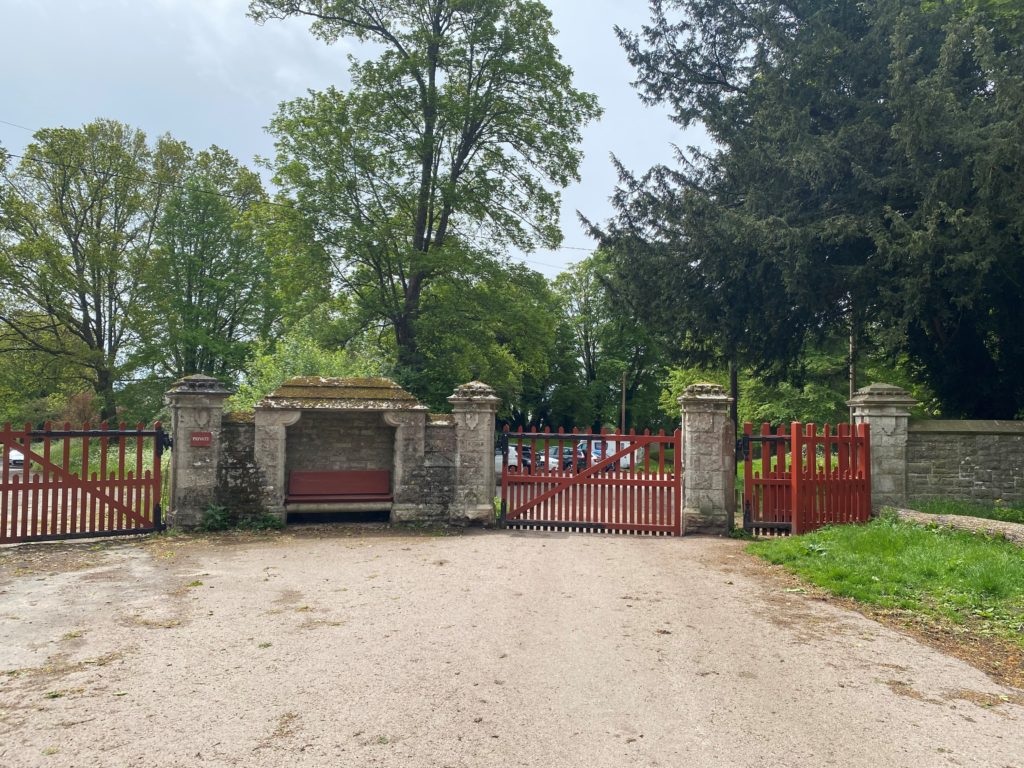 9. When you reach London road, head left which takes you down to the town of Arundel. Here, you can walk around the town as you wish (we love heading down Tarrant Street where there are lots of independent shops and cafes). To get back to the car, continue down the hill, on the road heading to the left of Pallant of Arundel. At the roundabout, take a left which takes you back onto Mill Road.