Skip to content
Petworth
Petworth is a beautiful market town in West Sussex, with cobbled streets, plenty of independent shops and an impressive number of antique stores, giving it a truly historic feel. Petworth is also home to the very grand Petworth House, a 17th-century grade I listed house and surrounded by the stunning 700-acre Petworth Park with its magnificent herd of fallow deer.
Surrounding Petworth, you have Chichester to the south, Petersfield to the West and is right on the edge of the South Downs National Park. Those wanting to browse the independent shops will be spoilt for choice – there is a wide array of antique shops, fashion, stationery, gift and bookshops, as well as cafes supporting local produce where you can sit down and relax!
If you have visited Petworth House and are looking for even more history, why not take a wander over to the Petworth Cottage Museum, which is a house belonging to Mrs Cummings that depicts life as it would be in around 1910.
For more cultural events, the Petworth Festival runs annually as well as the Summer Fete in the Park.
Petworth is a lovely day out for anyone wanting a real mix of nature & parkland, culture, local independent shops and good food – all the best that Sussex has to offer!
Things to Do and Where to Eat
Have a look at our favourite things to do and recommendations on where to eat in Petworth by viewing the links below.
Petworth Park
While in Petworth, a must-see is Petworth Deer Park, you can use the National Trust car park to park. There are 700 acres of deer park to walk around, walk the dog and enjoy the stunning views. During the fawn season, dogs must be kept on a lead – from May to August. You can walk from one end of the park down to the lake and through into the town of Petworth, just aim towards Petworth House and there is a gate which goes through Cowyard Tunnel that brings you into the town.
Keep your eyes peeled for the stunning deer – which have been at Petworth Park for over 500 years!
Things to Do Near Petworth
While you are visiting Petworth, it is also worth stopping by Cowdray Park in Midhurst to visit the Cowdray ruins (park at the car park where the Cowdray Farm Shop and Cafe is just off the A272).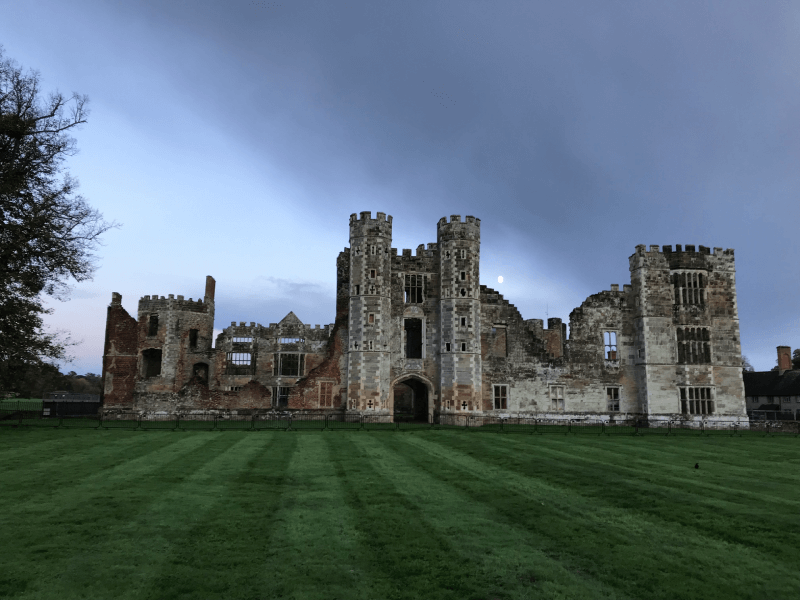 Equally, the town of Midhurst is great for strolling around the shops and visiting the cafes which it has many to offer (we love The Olive & Vine and Fitzcane's).
We also love visiting Lavington Common which is a great place for a walk on some open common land.
The Horse Guards Inn at Tillington is one of our favourites to visit for a pub lunch or evening meal combined with a walk around Petworth Park. Burton Pond Nature Reserve is also a lovely place for a walk along Burton Park Road GU28 0JR.
Petworth Farmer's Market
The Petworth Farmers market runs every 4th Saturday of the month and is well worth a visit to support local businesses, and buy local produce within a 40-mile radius. Visit the farmer's market between 9 am and 1 pm to enjoy some Sussex produce.
How to Get to Petworth
By Car – Parking is available at Petworth Main Town Car Park,  GU28 0AP right in the heart of Petworth and easy access to all shops and cafes and walking distance to Petworth House too. You can also park at Petworth Deer Park for access to the deer park along the A283, GU28 9LS.