With the days getting warmer, longer and the spring wildlife and flowers emerging, there are plenty of activities and things to do in the Spring in Sussex.
Here are some ideas of things you can enjoy!
Arundel Tulip Festival
Arundel Tulips are one of the most spectacular sights and one not to be missed! We really enjoyed visiting and seeing all the different varieties of tulips (there are over 130 varieties!) and how colourful Arundel Castle gardens are. You can also combine this with a visit to the Castle, as well as exploring the town of Arundel while you are there.
Arundel Tulip Festival runs from April.

Sussex Gardens
Springtime is the perfect time to enjoy one of Sussex's many gardens. In particular, Borde Hill Gardens and Nymans have spectacular flowers and are very peaceful and tranquil places to walk around.
Wakehurst Place is also great for a day out as there is a lot to see including the Mansion Gardens, lots of types of woods including the Pinetum and Bethlehem Wood with its silver birches and the Millenium Seed Bank.
We have a list of gardens in Sussex that you can discover!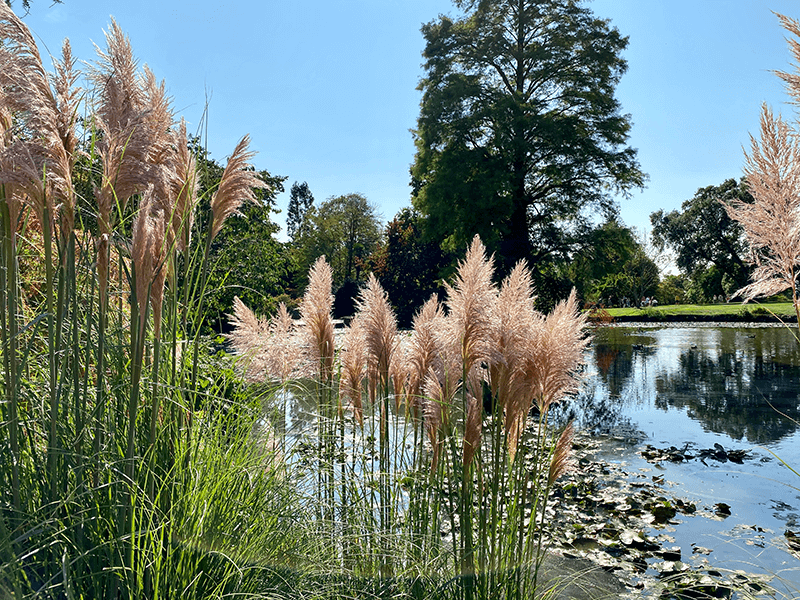 Wakehurst Place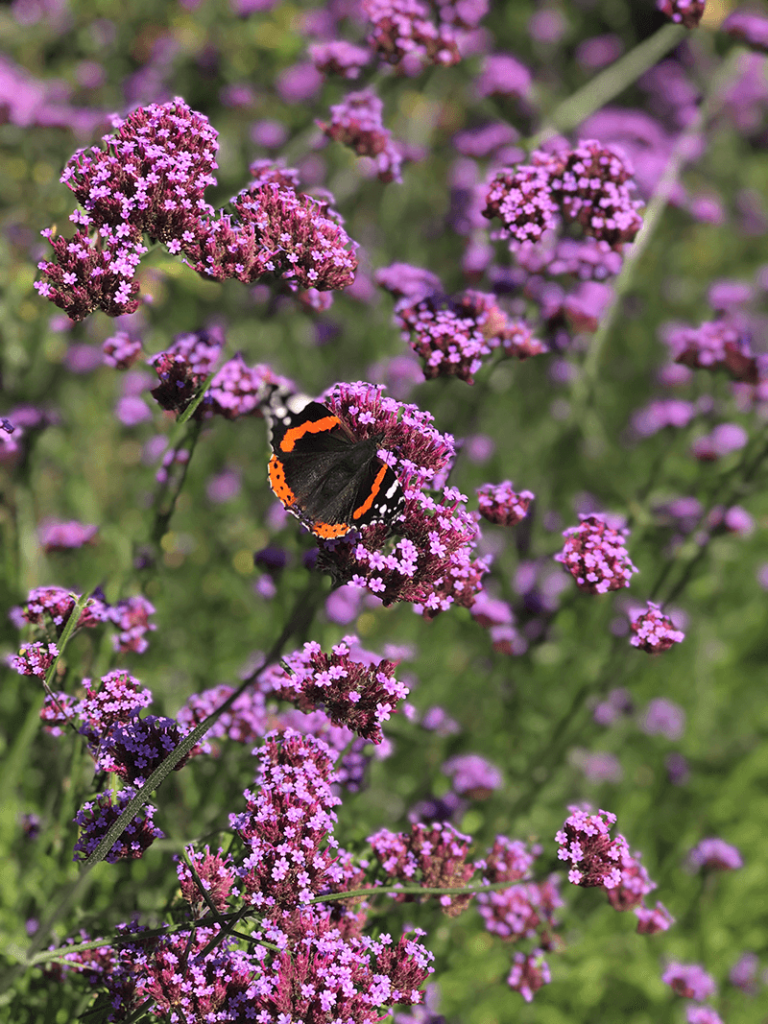 Butterfly at Nymans
Bluebell woods
There are plenty of opportunities to see bluebells, including Angmering Woods, Spithandle Woods near Steyning and plenty of woods within gardens including Nymans and Wakehurst Place.
See our post for some places where we have found bluebells in Sussex!
Visit a Nature Reserve or Wetland
There are many animals, flowers and plants that emerge during Spring.
Rye Harbour is a coastal reserve and offers plenty of opportunities to see birds in the hides. The great thing about Rye Harbour is it has wheelchair-friendly paths too. The Discovery Centre offers a cafe and shop and there are lots of events throughout the year including talks, walks and activities for children.
There are also lots of other Sussex Wildlife Trust reserves you can visit, including Amberley Wild Brooks which is featured on our Amberley walk (it can get boggy but a great place to spot wildlife including dragonflies and lapwing in Spring).
Take part in Easter Activities
There are many Easter activities and Easter Egg hunts across the county.
Petworth Park and Standen House and Garden have an Easter Egg Trail throughout April – more details about the events can be found on Petworth's website and Standen's website. In addition, more National Trust East Egg trails include Sheffield Park and Garden, Nymans and Bodiam Castle.
 Leonardslee is a spectacular garden and one not to be missed in the Spring and Summer months. They also have previously run the event Spring Sounds in the evenings, which features live music of jazz, swing, opera, classical and flamenco.
See our guide to things to do at Easter!
Discover Blossom
There is no sight that depicts Spring as much as the sight of blossom on the trees. Bateman's National Trust, the home of Rudyard Kipling, in East Sussex has a wonderful blossoming garden, as everything wakes up from the Winter and the birds are out. Discover Spring at Bateman's.
We hope you enjoyed this post. Don't forget to follow us on Instagram at @discover_sussex to see what we get up to in Spring!