Downs Link
About the Downs Link Cycle Route
The Downs Link is a 37 mile (59km) long off-road trail that follows a disused railway line, which opened in 1984. This largely flat route is suitable for walkers, cyclists and horse riders and makes for a lovely day out, where you can enjoy the views of the changing landscapes and spot the abundance of wildlife within the woods, streams and rivers along the way.
Where does the Downs Link start and end?
The Downs Link starts in St Martha's Hill near Guildford, Surrey in the North and finishes in Shoreham-by-Sea on the West Sussex coast.
While the map we have added to this page starts from the car park near St Martha's Hill (it is just on the left-hand side along Guildford Lane, see map for detail), this is a challenging start and we actually started the route from Bramley Station instead which is easier, flat and good if you are cycling with children (see point 7 on the map further down this page).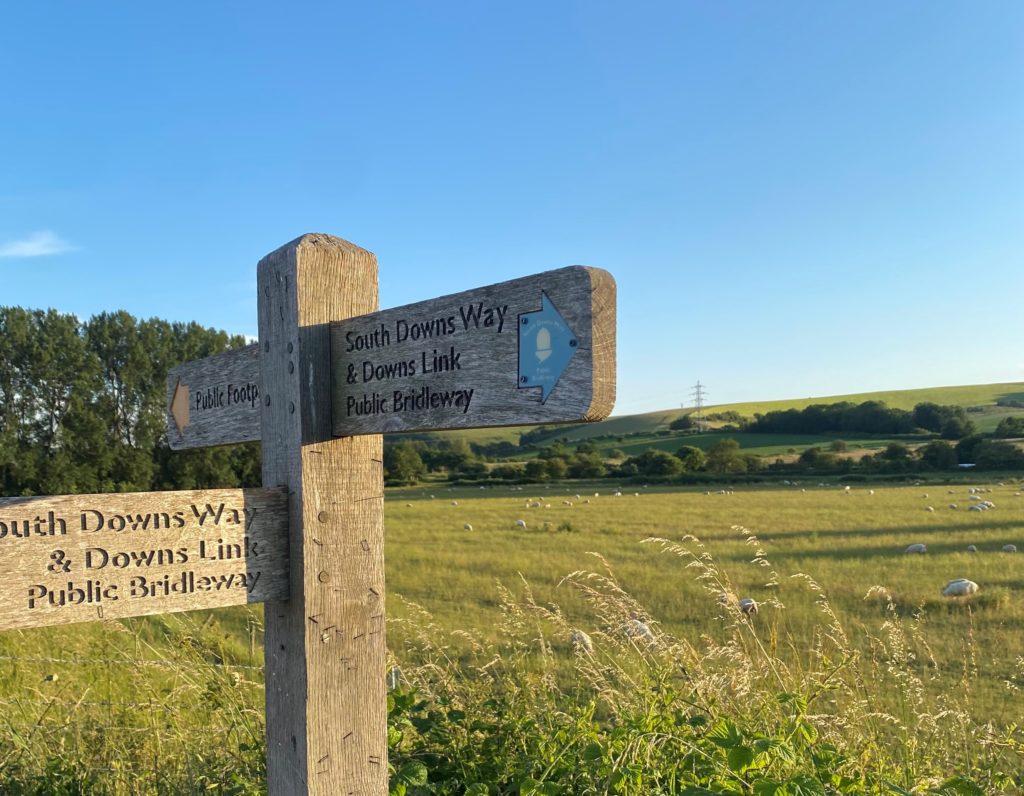 Downs Link Route Splits
You can tackle the Downs Link all in one go, or you can split up the route as you wish. We have listed below some of the distances between the key places on the route.
St Martha's Hill (nr Guildford) – Bramley (4.1 miles / 6.6km)
Bramley – Cranleigh (4.8 miles / 7.8km)
Cranleigh – Rudgwick (4.2 miles / 6.7km)
Rudgwick – Southwater (7.5 miles / 12km)
Southwater – Partridge Green (4.8 miles / 7.7km)
Partridge Green – Bramber (7.1 miles / 11.4km)
Bramber – Shoreham-by-Sea (4.0miles / 6.5km)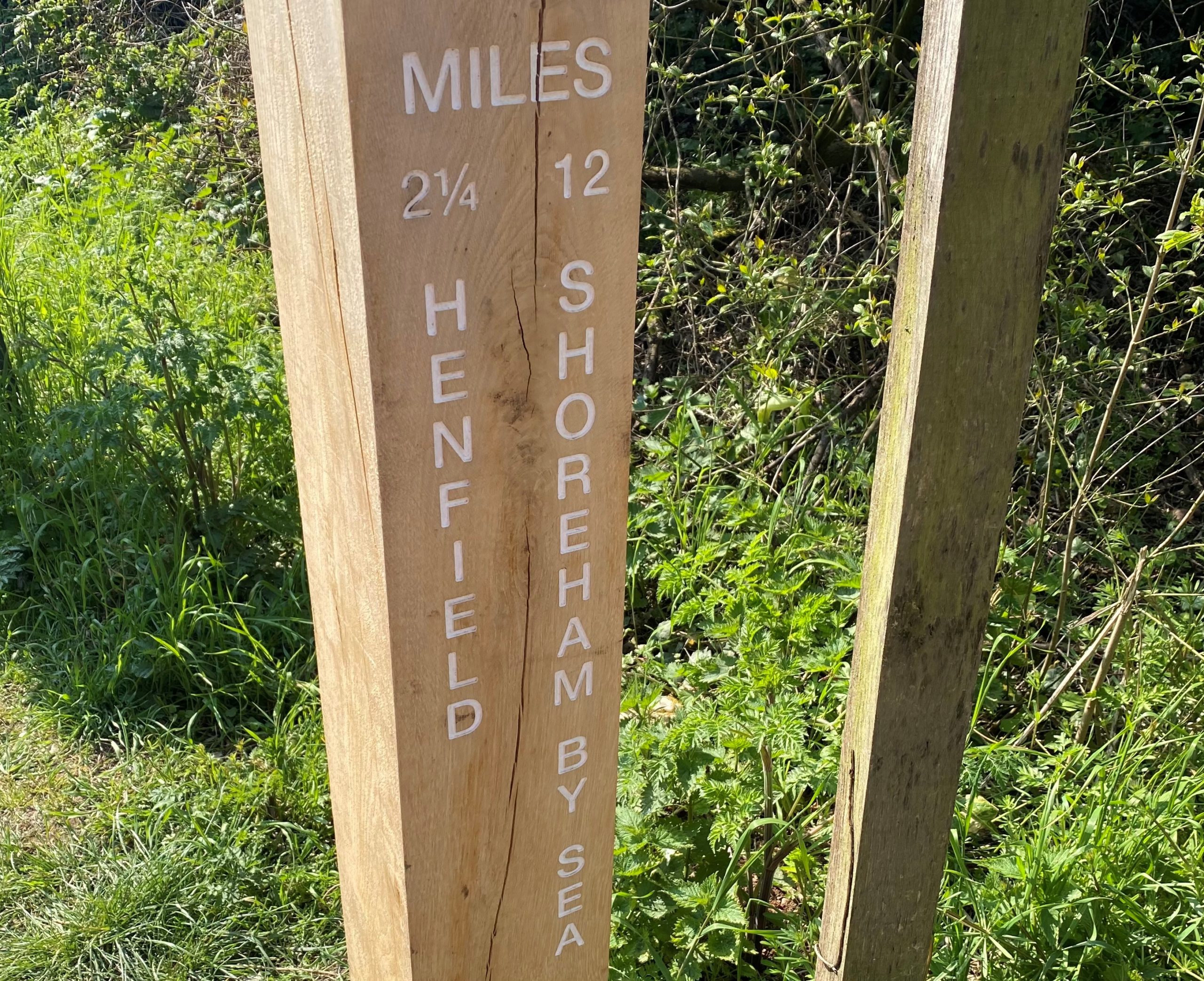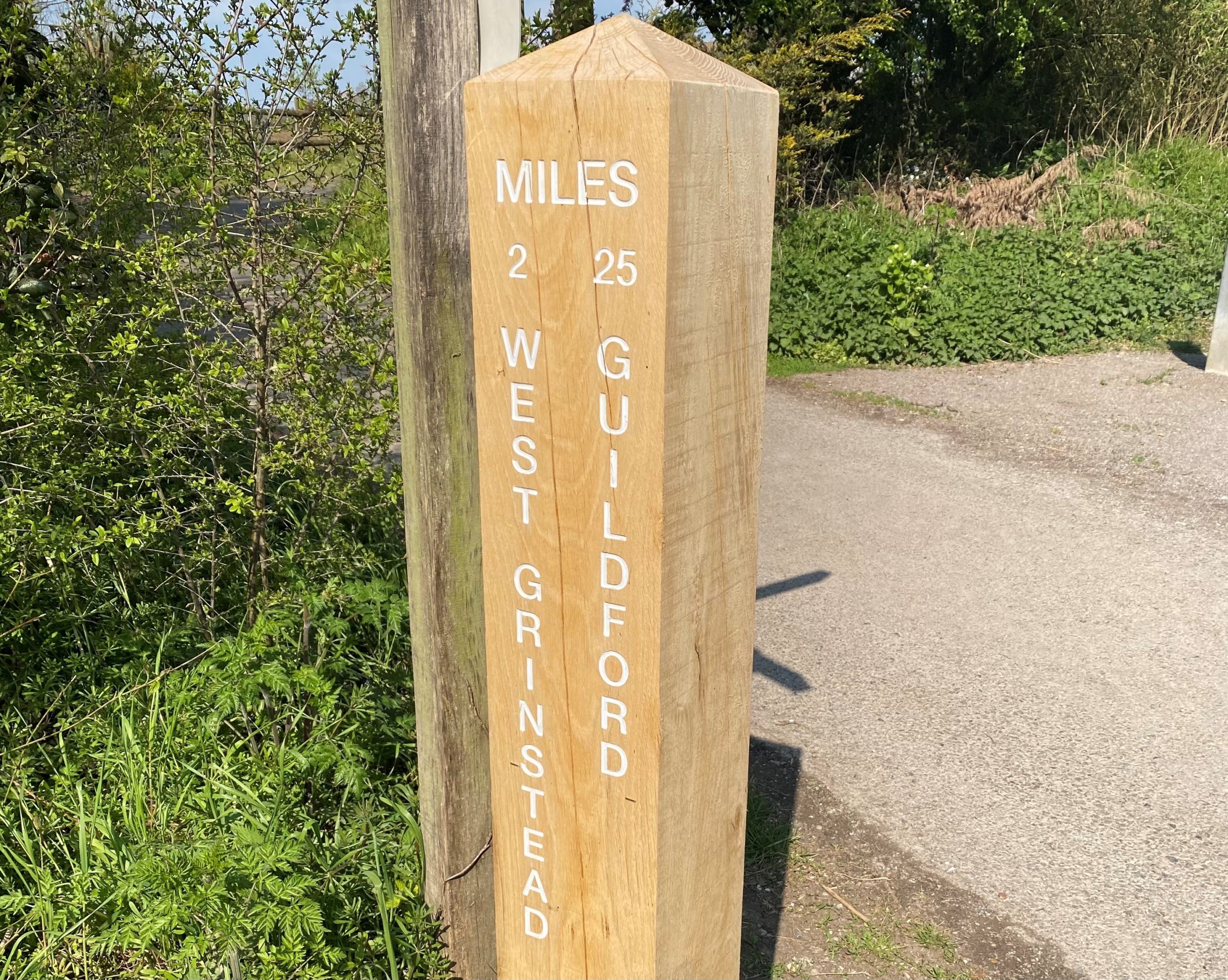 Downs Link Map
The route includes the official start from St Martha's Hill, however, we have cycled from Bramley Station, which is easier and less hilly.
Is the Downs Link suitable for all?
The Downs Link is relatively flat, is well signposted and is on the whole off-road (there are a few short stretches of quiet road). This makes it ideal for walkers, cyclists and horse-riders of all abilities.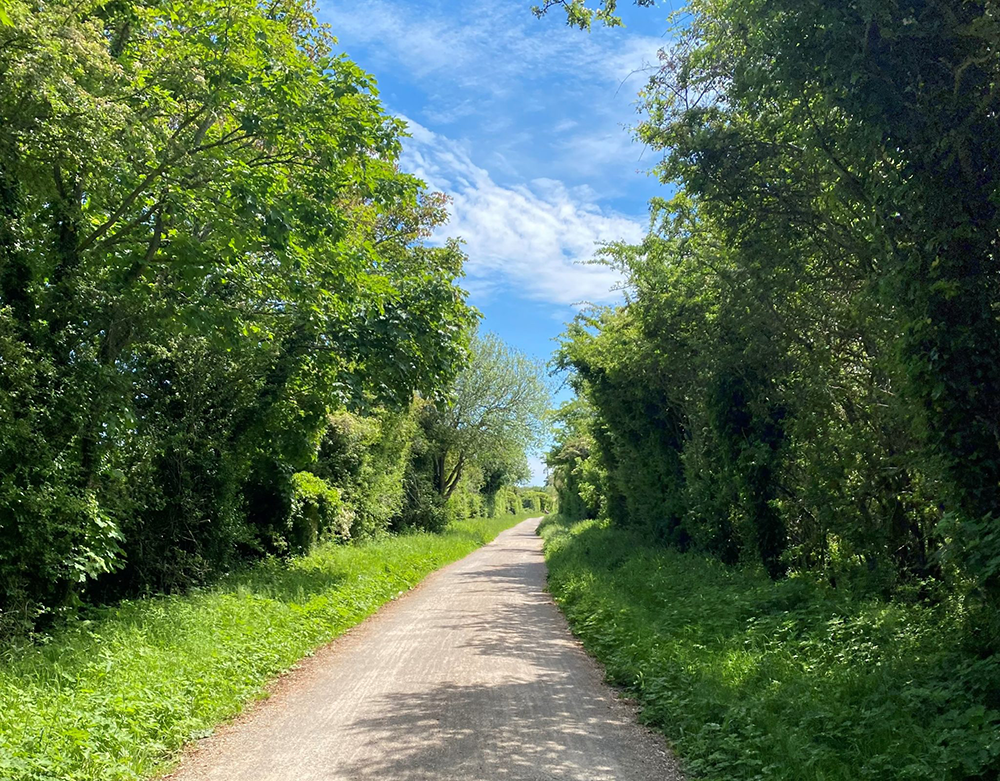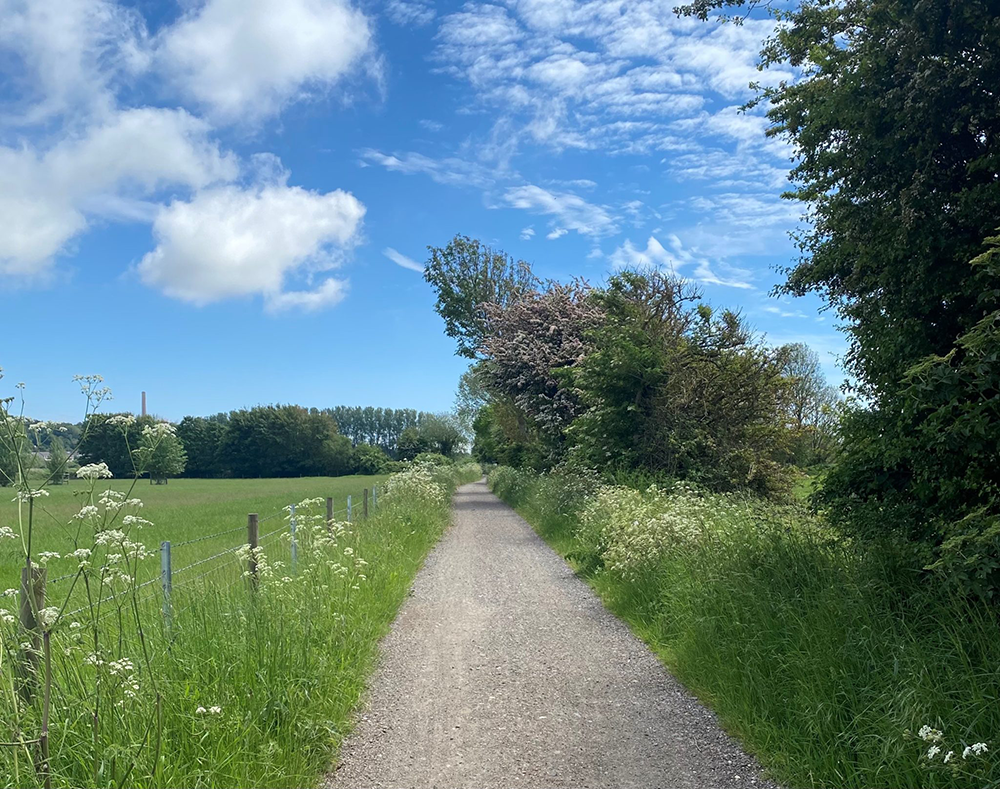 Where can I find refreshments on the Downs Link?
The Milk Churn (Rudgwick) – Famous for its delicious cheese on toast, The Milk Churn is located next to the Downs Link in Rudgwick. Don't miss their delicious 'Sussex Charmer' cheese on toast, which you can add toppings to, or tuck into their Sussex Charmer macaroni. They also serve a range of hot and cold drinks and homemade cakes.
Bax Castle (Southwater) – Bax Castle is a country pub located on the Downs Link between Christ's Hospital and Southwater. It's the perfect spot if you want something more substantial or if you fancy a cheeky pint in their large beer garden.
The Cabin Berretts Farm (Henfield) – The Cabin is located just south of Henfield in a large open field off the Downs Link with plenty of picnic benches to enjoy the beautiful views. Choose from coffees, iced coffees, teas, flavoured milks, energy bars and gels and a good selection of cakes. Usually open Fridays, Saturdays and Sundays 9am – 4pm.
The South Downs Fodder Box (Upper Beeding) – The South Downs Fodder Box is a white converted horsebox that is located a couple of minutes off the Downs Link, between Steyning and Shoreham- By- Sea. It is well signposted from the Downs Link just after you cross over the River Adur. Here you can pick up Sussex roasted coffee, cold drinks, ice cream and home-baked cakes and savouries. Usually open Saturdays & Sundays 7am – 3pm.
At the end of the Downs Link, in Shoreham-by-Sea there is a good selection of cafes where you can reward yourself!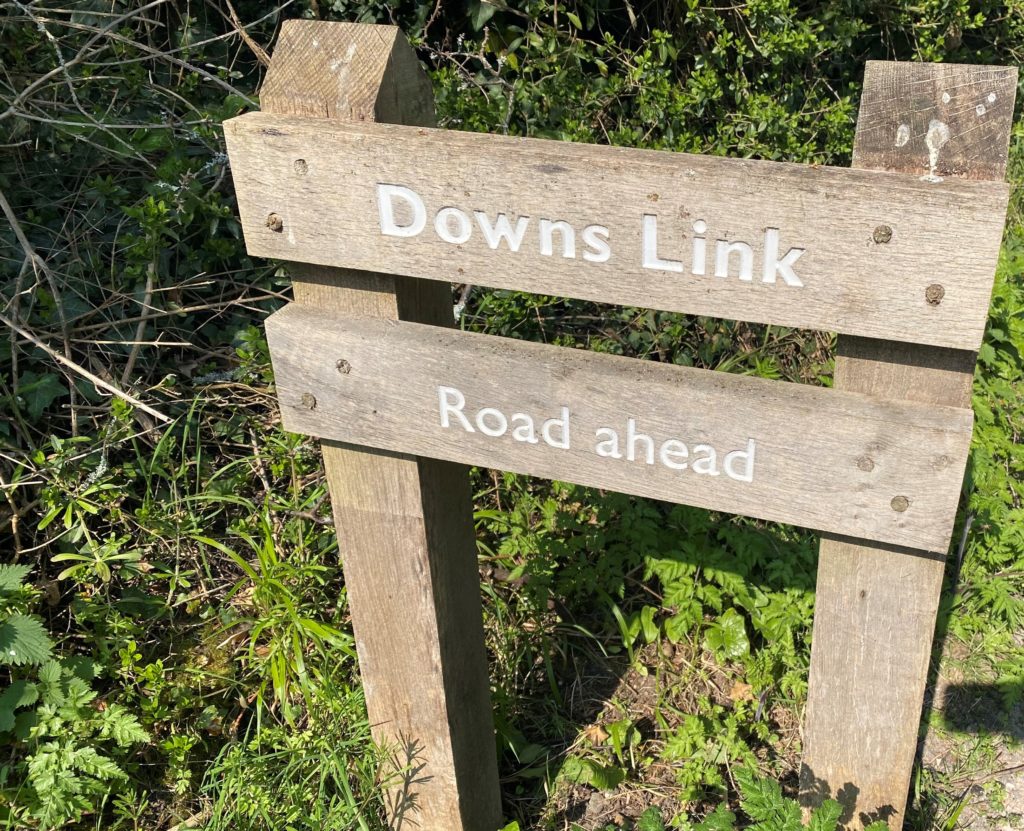 Need to rent a bike?
Southwater Cycles – Located near Loxwood, Southwater Cycles offer bike hires, where you can hire mountain bikes, hybrid bikes or E-bikes from 4 hours up to a week (please note they are currently closed due to Covid-19).