The Midhurst Way
About the Midhurst Way
The Midhurst Way is a 29-mile (47km) long route that commences in Haslemere, before passing through Midhurst and finishing up in Arundel. The route was initially a 19-mile route connecting Midhurst and Arundel, but recently an additional 10-mile stretch has been added from Haslemere to Midhurst.
What is the trail route?
After commencing at Haslemere Station, the route travels south to Fernhurst, Easebourne and Midhurst before travelling east to Lodsworth and Tillington. From Tillington, the route then travels south again towards Bignor and West Burton before crossing the A29 and continuing to Arundel where the route ends.
The route passes through some lovely Sussex villages, as well as Cowdray Park, Petworth House, Houghton Forest and Bignor Roman Villa. Much of this trail also covers the South Downs National Park.
How long will the trail take to walk?
The route is usually walked in 2-3 days, which means walking between 10 and 15 miles a day.
Suggested legs
If you are looking for suggested legs on the Midhurst Way then the below suggestions would split the route up around 10 miles per day
Haslemere to Midhurst (stop at the Spread Eagle in Midhurst) –  Komoot Map
Midhurst to Bignor/Sutton (The White Horse inn in Sutton) – GPX File / Komoot Map
Bignor/Sutton to Arundel – GPX File/ Komoot Map
Accessing the route from London
One of the advantages of this route is that it starts and ends at two train stations which are easily accessible from London. Haslemere Station is as little as a 50-minute train journey from London Waterloo and return trains from Arundel can get you back to London Victoria in 1 hour 30 minutes. Therefore this is a great weekend trip from London, allowing you to explore some of the best spots in West Sussex.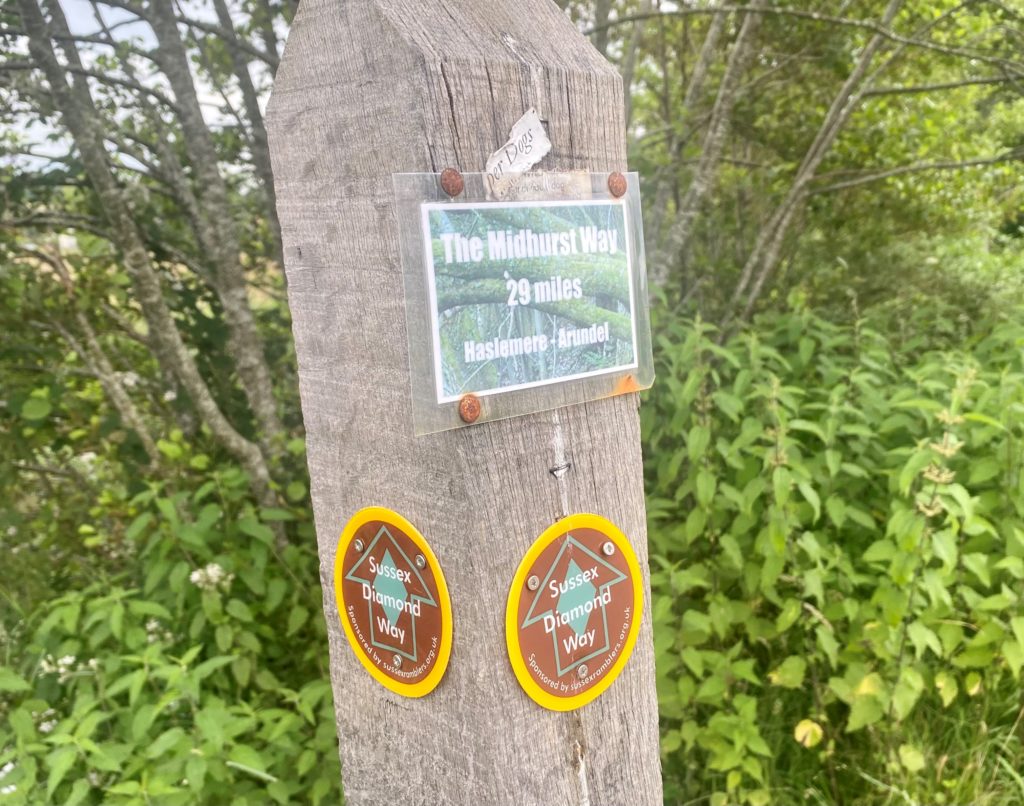 If you have tackled some or all of The Midhurst Way, we would love to hear your experiences! Please send us a message on our contact form or send us a message on Instagram!