Rye, a beautiful cobbled and historic town, is a great destination for a weekend break and its train station means it is easily accessible from London in just over an hour.
The streets of Rye are one of the main highlights – it is very easy to wander along the cobbled streets, popping into the independent shops and admiring the medieval houses. There are also many cute and cosy pubs and cafes – if the weather is a little drizzly and chilly, then there are plenty of options to find some good food with great atmosphere.
We recently visited Rye and below we have listed our itinerary for visiting Rye in 2 days, but you can extend or add extra things to suit your travel requirements.
Getting From London to Rye
Trains run from London St Pancras to Rye (the station is in the centre of Rye so you don't need public transport from Rye station). Trains take just over an hour with one change at Ashford International. There is a train once per hour.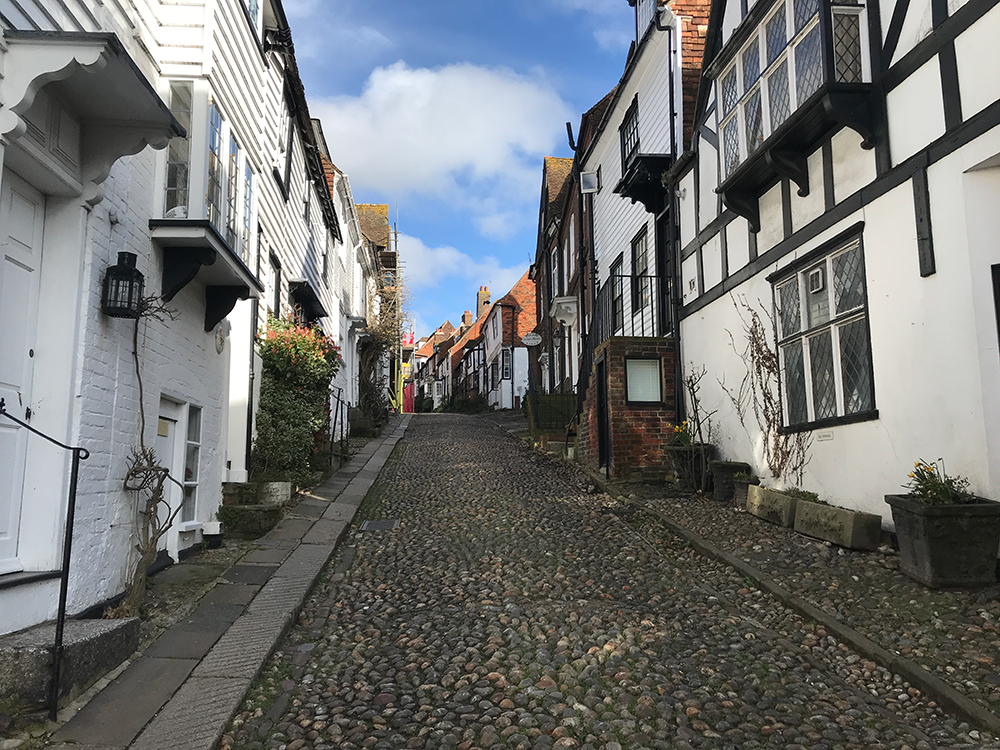 Day 1
We travelled to Rye, arriving in the town by midday. As we were peckish, we popped into The Apothecary along the main high street and enjoyed a cup of tea and some cake, enjoying the cosy atmosphere and comfy seats and admiring the books on the wall.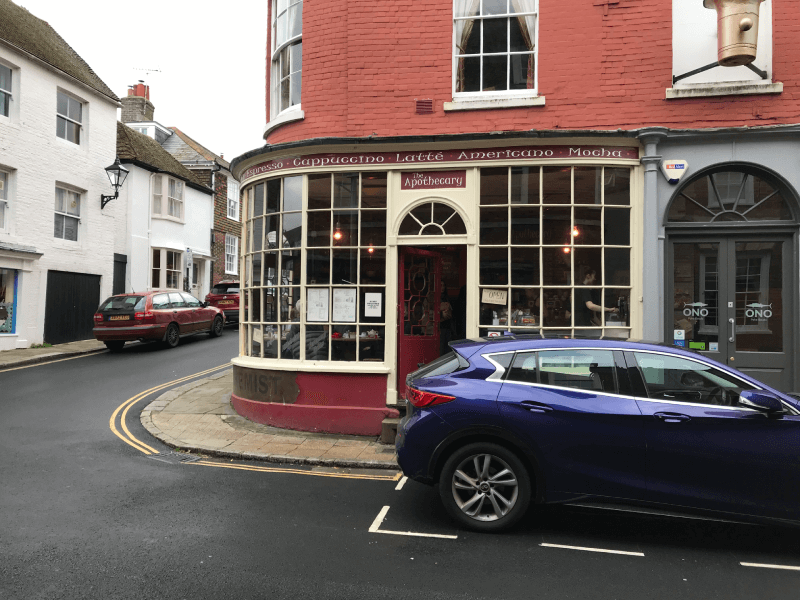 This gave us fuel to explore the streets of Rye and, afterwards, we popped into a few of the independent shops. We would recommend visiting Rye Chocolates for some handmade chocolate made in Sussex and all so beautifully packaged.
We then checked into our Airbnb, set in the Sussex Wildlife Trust's managed site – Flatropers Wood. This was ideal – as we wanted somewhere peaceful and surrounded by nature and this ticked all the boxes.
Dinner was had at The Old Bell in the centre of Rye, which we enjoyed immensely and was once known for smuggling, connected by a secret tunnel to the Mermaid Inn. We tried the local beer and enjoyed a pizza and were really glad to have found somewhere so cosy and welcoming on such a chilly, rainy day!
Day 2
After our peaceful night at the Airbnb, we ventured back into Rye for some breakfast. There are many cafes in Rye so you will be spoilt for choice!
After another wander around the town, we headed over to Camber Castle, which was built by Henry VIII to protect the coast of England against French attack. You can view the exterior of the castle on any day or if you want a guided tour then visit between August and October on the first Saturday of the month at 2pm.
We parked on Harbour Road and took the footpath that led to the castle, just where the River Brede lock is and is signposted 'Castle Mill Cottages Holiday Let'. This is a public footpath and the walk took about half an hour one way.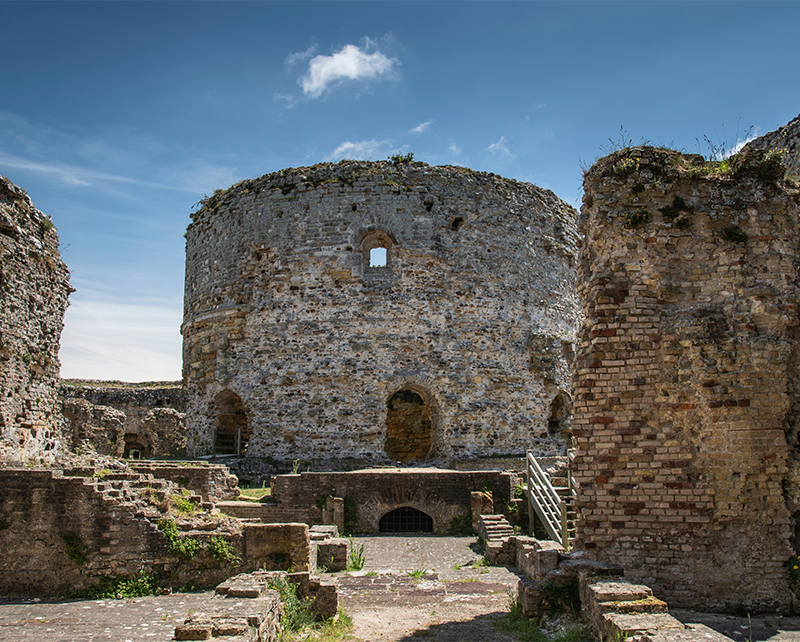 We then retraced our steps along the river and drove down Harbour Road to Rye Harbour Nature Reserve. There is a cafe and shop here in the Discovery Centre and a flat circular walk around the reserve. We spotted many different types of birds and also enjoyed walking along the beach, adjacent to Camber Sands which is known for its sand dunes.
After our visit to the reserve, we stopped off at Winchelsea and visited the church – stunning stained glass windows and very beautiful. The town itself is well worth visiting as it has some picturesque houses and there is also a museum here which is open from April.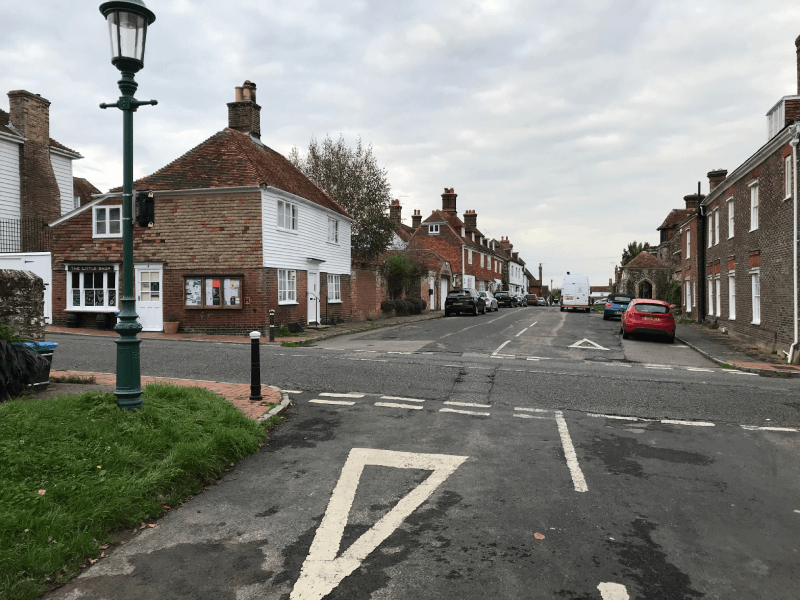 We then headed back to Rye for an early dinner – we chose to visit The Ship Inn and really enjoyed the decor inside with the fairy lights on the ceiling and the food was delicious!
After dinner, we visited the church in Rye and walked down the cobbled streets adjacent to the Church, admiring the pretty houses. We also visited the Ypres Tower, which is just a short stroll from the church.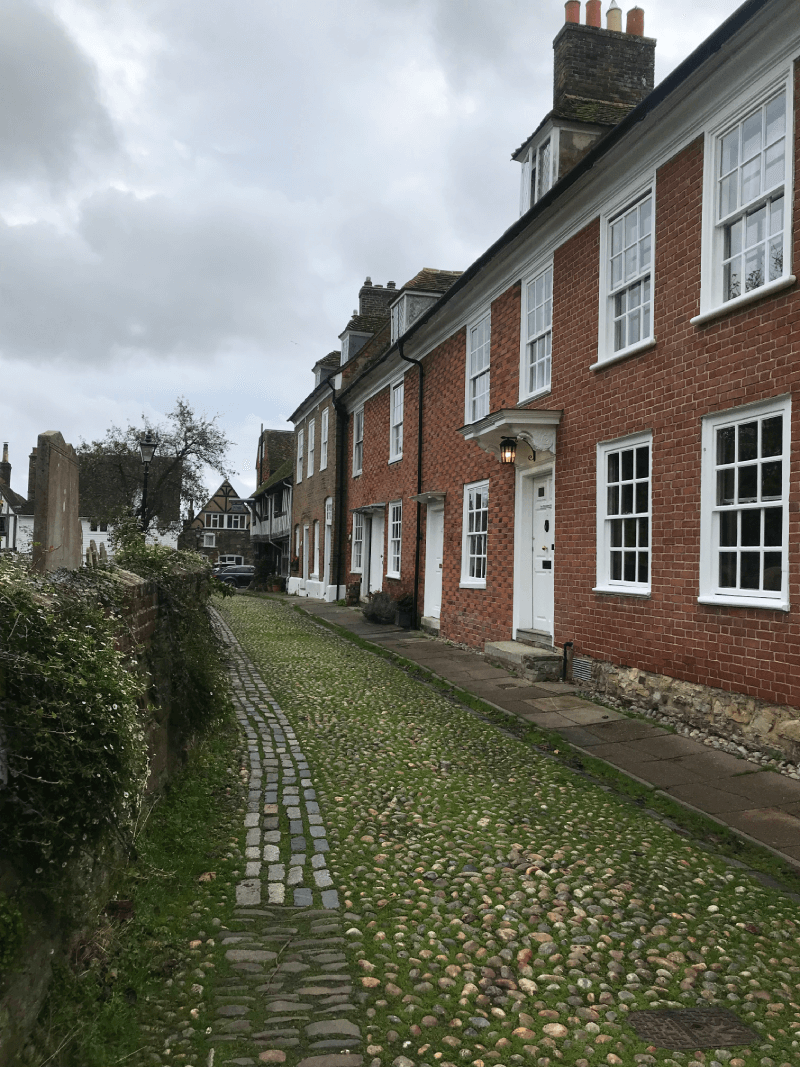 Day 3
We checked out of our Airbnb and had breakfast at Haydens in Rye – highly recommend if you want a hearty, local breakfast!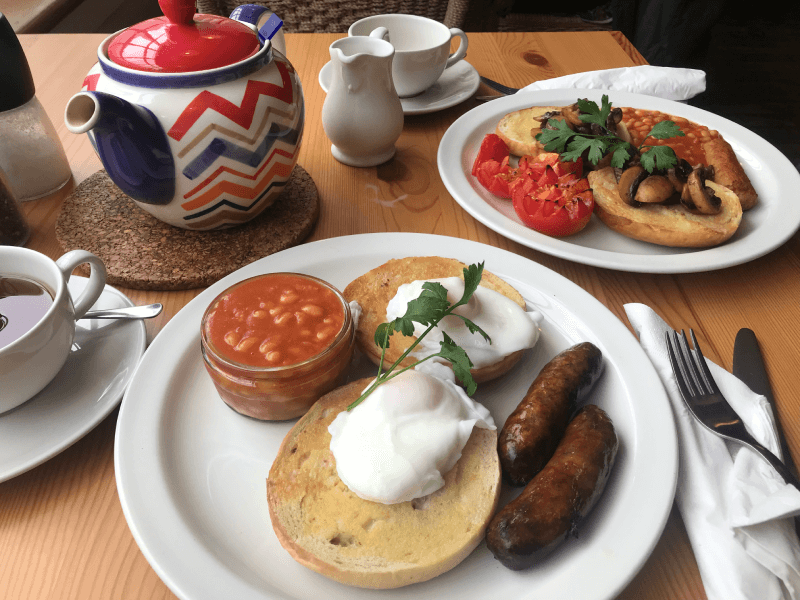 We then drove to Bede Woods nearby for a morning walk, before heading home. As it was Autumn, there was a grand display of colours from the trees but this would also be lovely at other times of the year, especially in Spring when the bluebells are out.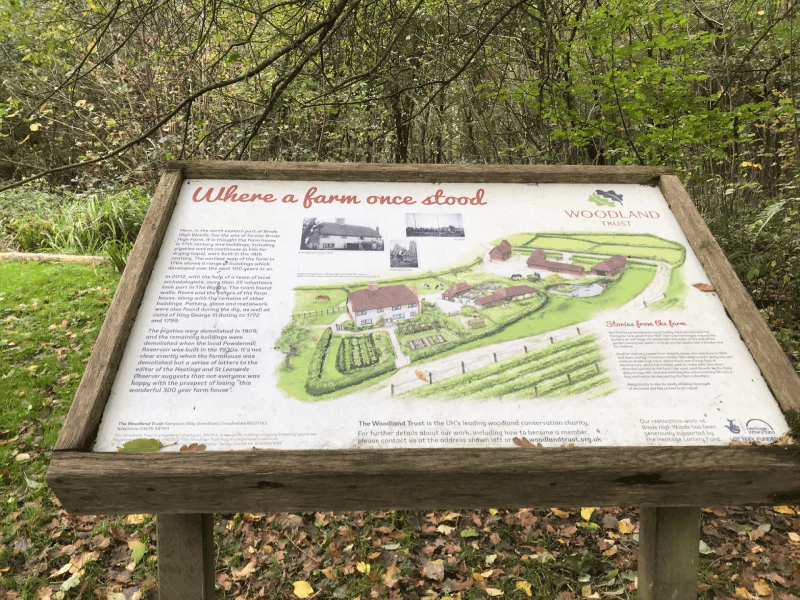 We have more information on visiting Rye with more suggestions of things to do, so check it out!