Woodlands are a peaceful place to enjoy a walk under the canopy of the trees, see the bluebells emerge and smell the fresh leafy smell after the rain has fallen on the forest plants. They are also wonderful places to run off some steam and let your dogs roam free. If you are looking for a woodland walk in West Sussex, then here are a few ideas across the county that may give you some inspiration.
Ebernoe Common
Ebernoe Common is a Site of Special Scientific Interest, near Petworth, West Sussex. There are many footpaths which you can wander through and make it into a short circular woodland walk starting from Ebernoe Church. Ebernoe Common is also home to many different species of bats! See our Ebernoe Common page for more details.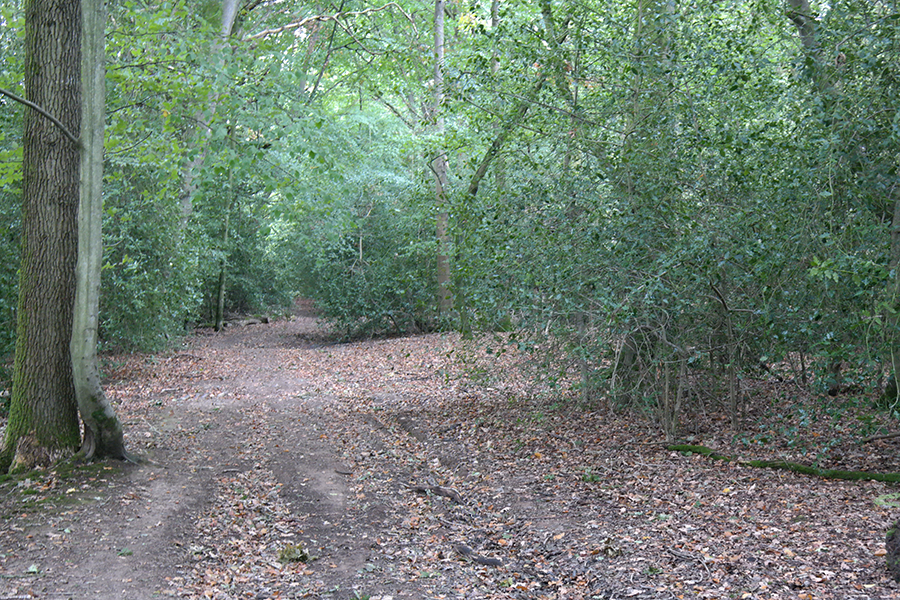 Houghton Forest
Houghton Forest is a beautiful wood near Arundel, West Sussex that you can wander through and walk up to Bignor Hill if you fancy it. Parking is best at Whiteways, just off the roundabout at postcode BN18 9FD. From the car park, you can wander through the forest and head upwards to Bignor Hill. If you want to follow a full circular route, then read our Bignor Hill walk with an additional downloadable PDF for more details!
Kingley Vale, nr Chichester
Kingley Vale is just north of Chichester and is a Site of Special Scientific Interest. One of its most distinctive features is the knarled yew trees which definitely make for a unique photograph! Parking at Kingley Vale is at West Stoke Car Park – Downs Rd, Chichester PO18 9BE.