If you are looking for some different activities, then here are some unusual and slightly more off-the-beaten-track things to do in West Sussex.
Queen Elizabeth Oak
In Midhurst, you can find the Queen Elizabeth Oak which celebrates the Golden Jubilee of Queen Elizabeth. This magnificent tree is situated in Cowdray Park – the best place is to park in Midhurst and access via footpaths. We walked down the footpath down Modbury Gorge, adjacent to Easebourne Street, and followed the footpath to the right through the golf course. Alternatively, you could also take footpaths from the village of Lodsworth instead. We did a circular walk from Midhurst to Selham, which takes in the Queen Elizabeth Oak en route.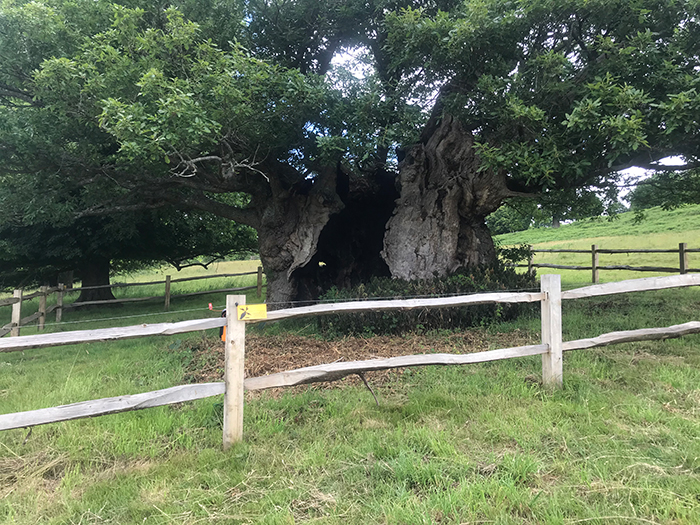 Bedham Church
Bedham Church is an abandoned old school and church and a great place for a walk and some photos! It can be found between Petworth and Pulborough and you can access it via Wakestone Lane, there are a couple of laybys down this lane (but it is probably easiest to incorporate into a walk and park elsewhere as it is a narrow lane).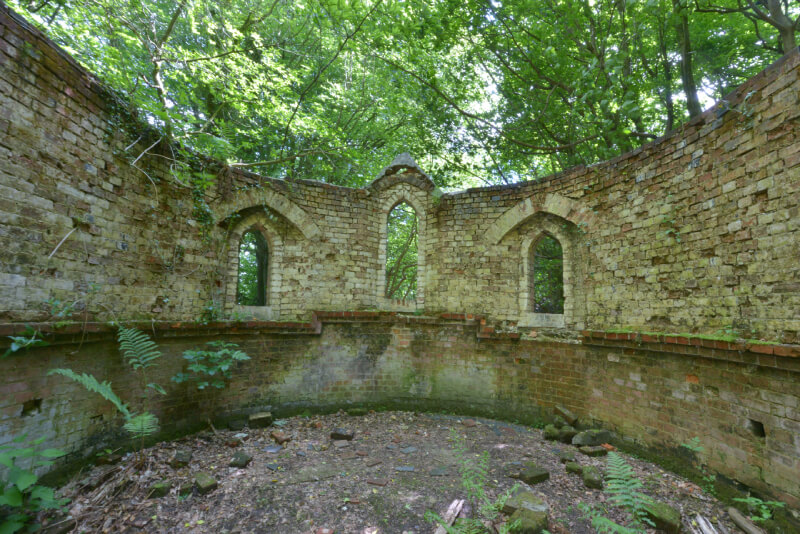 Kinsbrook Vineyard
Discover Kinsbrook Vineyard, a stunning vineyard in Thakeham where you can enjoy their restaurant and farm shop or a glass of wine while taking in the panoramic views. We enjoyed sitting upstairs outside, which is lovely on a summer's day. Why not walk here from Thakeham and make it into a halfway stop on your way around?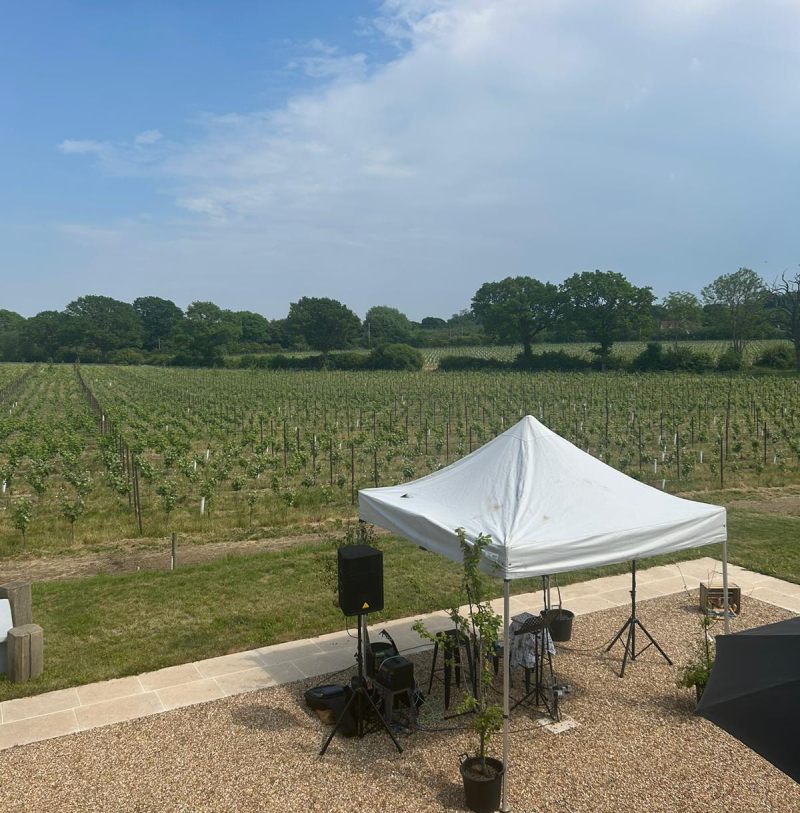 Lordington Lavender
For one week in July each year, visit Lordington Lavender near Chichester to see the spectacular lavender fields in bloom. The lavender field encourages wildlife and there are many species of birds that can be found on the farm and the environment is at the forefront of the mind as no fertilizers or pesticides are used.
Petworth Cottage Museum
The Petworth Cottage Museum showcases a worker's cottage where Mrs Mary Cummings lived in the late 1800s. The cottage has been restored as it might have been around 1910. The rooms you can discover include a cottage garden, scullery, bedroom, attic, cellar, sewing room, and living room.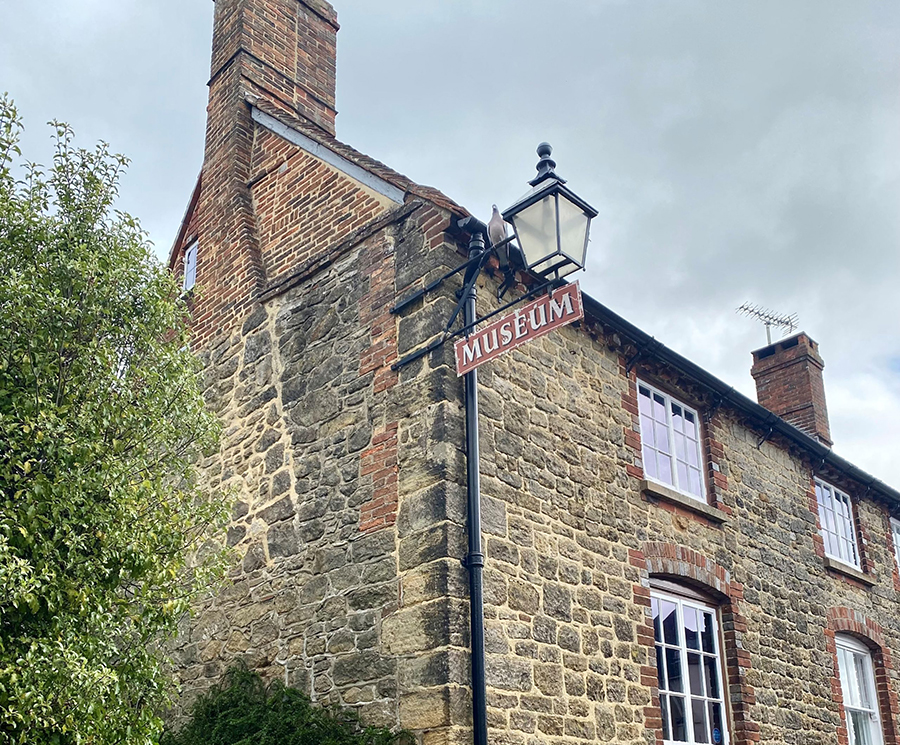 Find the Serpents on the Serpent Way
On the Serpent Way, from the Woolbeding Car Park, see if you can spot the Serpents. You can tie this into a walk around Woolbeding Common, or if you are feeling more adventurous, take our Woolbeding walk to the Duke of Cumberland pub (it has a fabulous garden!)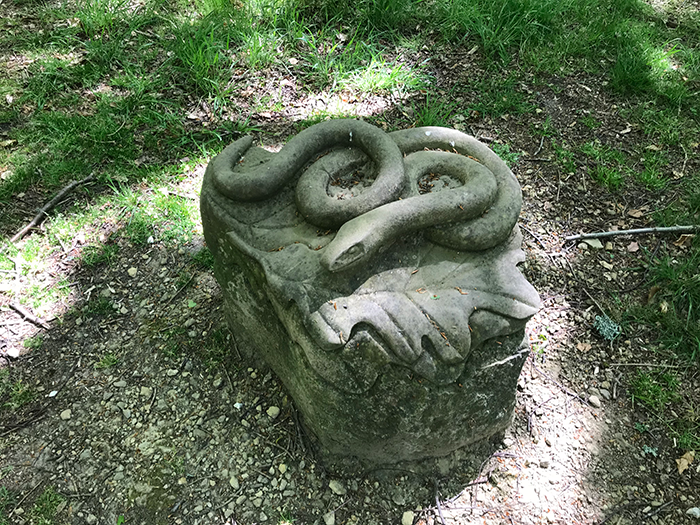 Visit our Instagram to keep up to date at @discover_sussex or check out our other blog posts for more inspiration!