We've listed some dog-friendly pubs that we enjoy visiting, that also include a walk!
Our labrador Max loves walks (and pubs!) and so here are a few ideas of dog-friendly pubs with walks, to give you inspiration for your next outing!
Duke of Cumberland, Henley, West Sussex
The Duke of Cumberland pub in Henley has a stunning landscaped garden and is a 16th-century pub and importantly, dog friendly. This pub is lovely to enjoy on a summer's day, sitting out on the many tables in the garden, enjoying the ponds and birds and there are different areas to enjoy in the garden. The pub also serves delicious food – we went at lunch and had a delicious BLT! Our Woolbeding Common Circular Walk includes the Duke of Cumberland roughly halfway round and is a lovely 7km walk featuring the Serpent Trail, Lipchis Way and stunning views.
 The Amberley Black Horse
Our Amberley, Greatham and Rackham walk incorporates the Amberley Black Horse – a lovely pub nestled in the South Down National Park, with a garden, bar and dining terrace. The walk takes you on a circular route through Amberley Brooks and is 9.5km long. You can either start your walk by visiting the pub, or it makes a good reward at the end of a lovely walk! The walled garden in the pub is lovely and you can enjoy the views of the South Downs from it.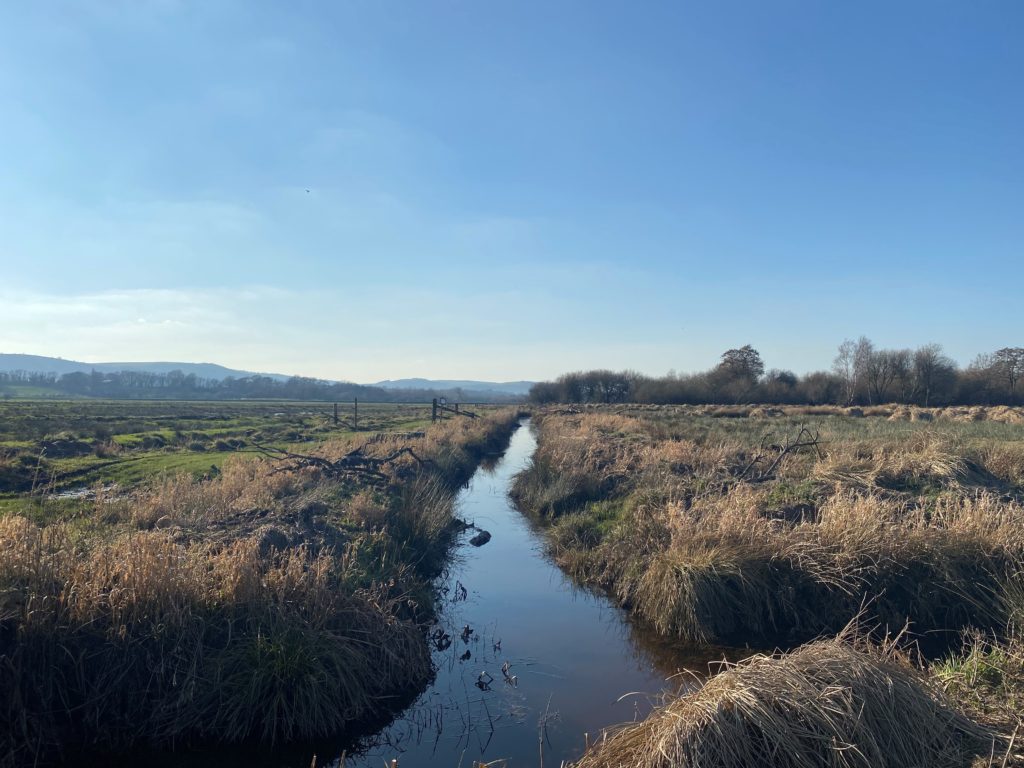 The Black Rabbit, Arundel
We love the Black Rabbit for its views along the River Arun and looking at the spectacular Arundel Castle. There is plenty on the menu to suit all and it's the perfect pub to relax and enjoy food and drinks with friends and family. Tie the pub trip in with our Arundel Park – River Arun walk – it's 9km long and takes you through the stunning Arundel Park – starting and ending just down the lane from the pub so you can decide whether to start or end the with the pub visit!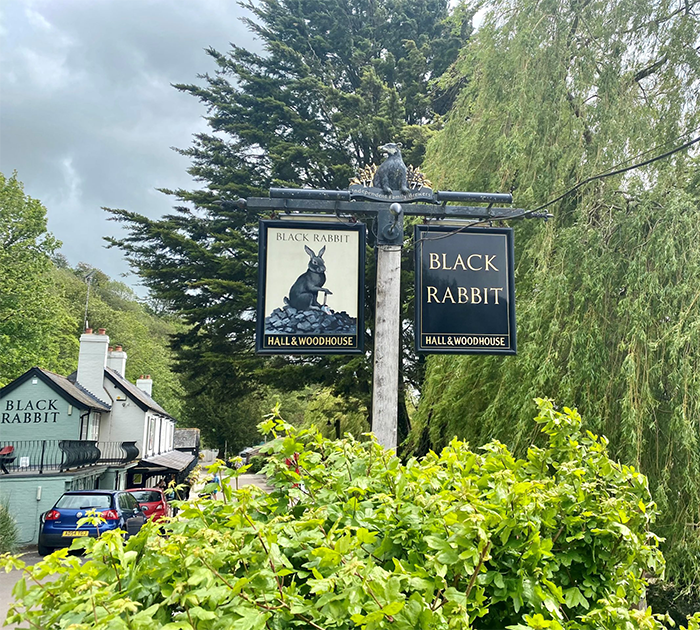 The Red Deer, Horsham
The Red Deer is in Horsham's town centre and well worth a visit! Our Chesworth Farm Horsham walk is 5km long and starts in the carfax, near the pub. There is a board detailing what wildlife you can spot along the way, so see what people have been spotting and add to the list! You also walk past the lovely St Mary's church and up the Causeway – a pretty street in Horsham with lovely old houses.
The Red Deer serves a mix of French dishes and British classics – whether you are after a traditional pie, Moules marinière or a steak – there is something for everyone!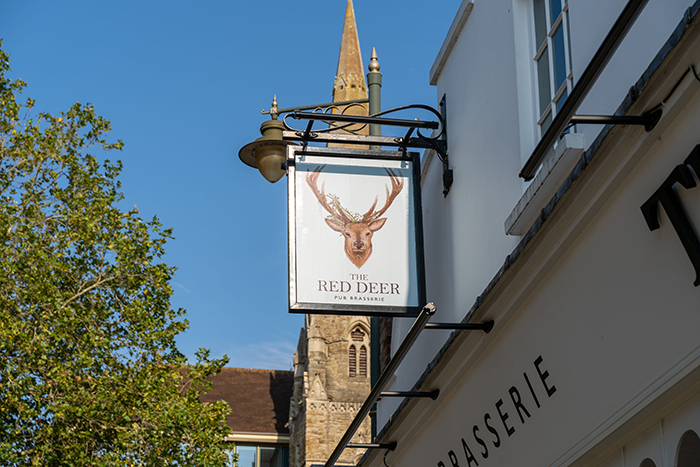 If you are looking for other walks – we have created some circular walks between 5-12KM, shorter family-friendly walks or some of Sussex's long-distance trails, so check them out!