If you are looking for some walks on the South Downs Way, then we've rounded up 5 of the best walks you can do for some stunning scenery, fresh air and panoramic views! As this time is a busy one for people walking, bear in mind car parks will fill up quickly and avoid parking on verges or blocking people's driveways.
Harting Down to Cocking
Harting Down boasts some of the best views on the South Downs Way. There is a car park at Harting Down but it gets very busy unless you get there early.
If you are walking in a group, the best idea is to take two cars and park one at Cocking car park and the other at Harting Down. That way you can walk the entire stretch and don't have to turn back on yourself. The route takes about 3 hours and roughly 6 miles and there are some steep inclines and descends to bear in mind! Of course, you don't have to walk as far as Cocking – you can do a circular walk at Harting Down instead to keep it shorter or if you are walking solo and don't want to take two cars.
Chanctonbury Ring
Chanctonbury Ring, near Washington, is an Iron Age hill fort and is a notable Sussex landmark. This walk is circular and is around 3 miles long. The route starts from the South Downs Way car park in Washington. For more information on the route description and where to start the route, read our full guide with pictures! View the Chanctonbury Ring walk here.
Ditchling Beacon
For truly panoramic views and views over Brighton, Ditchling Beacon is the place to go. It is also a popular place if you enjoy cycling. For a simple route, park at the Jack and Jill windmill car park just off Mill Lane and you can admire the 19th-century windmills right next to the car park!
From the car park entrance, you want to turn left and follow the South Downs Way signs. Keep on the South Downs Way and you will reach Ditchling Beacon and the popular photographed dew pond. At Ditchling Beacon car park you may find Sussex Coffee Trucks on a weekend if you are after a coffee! From here, we tend to keep going a bit longer along the South Downs Way ridge and then we turn around when we've walked enough! You can walk for miles without realising which is why the South Downs truly is a great place to walk.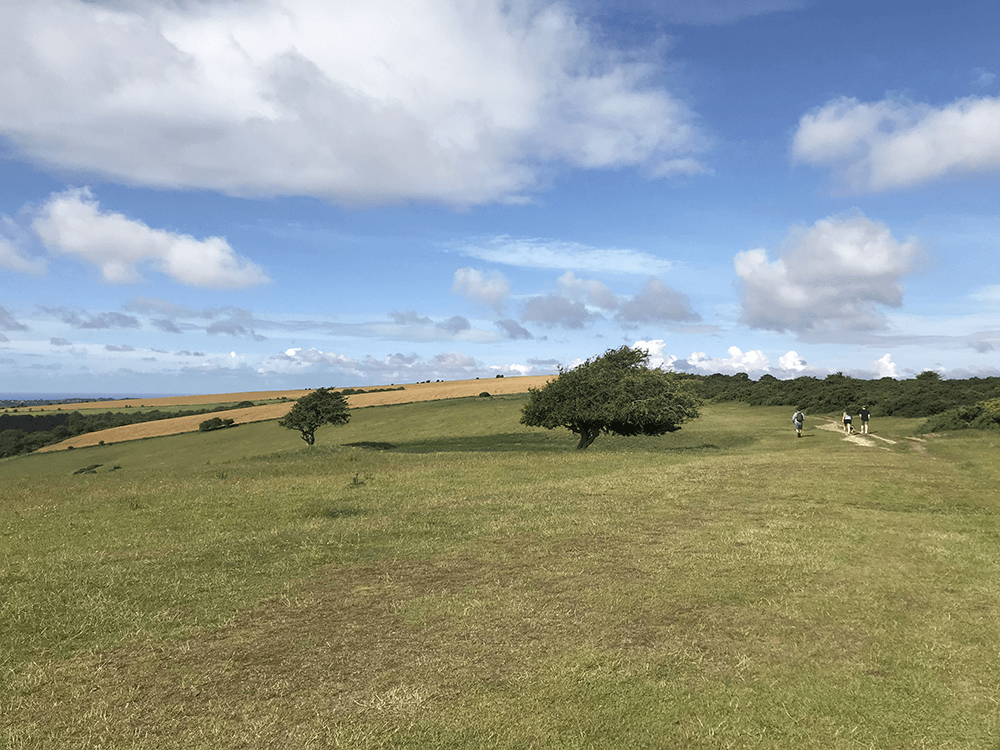 Steyning from Chanctonbury Ring
This walk starts at Chanctonbury Ring car park, near Steyning which is off the A283 midway between Washington and Steyning. You then follow the South Downs Way unil it takes you down into the village of Steyning, where you can enjoy a nice cream tea!
For more information on the route, read our full guide here.
Birling Gap
Birling Gap is one of our favourite walks with gorgeous views of the cliffs and sea. Parking is at the National Trust Birling Gap car park and there are cafe and toilet facilities here. Bear in mind that it gets very busy at Birling Gap so factor that into your plan when you visit.
From here you are directly onto the South Downs Way – you want to head left towards Eastbourne to see Beachy Head Lighthouse, walk past Belle Tout lighthouse and enjoy the views over Eastbourne. It is the ideal place for a dog walk or for some lovely fresh sea air, although make sure you don't go near the edge of the cliffs as they can be unstable.
You can also visit Birling Gap on a day trip from London. Driving wise, it takes about an hour and a half or you can go via train by catching a train to Eastbourne or Seaford and then using a Taxi to get to you to Birling Gap.
You can visit Birling Gap beach which is a pebbled beach accessed by steep steps and perfect for rock pooling and catching crabs.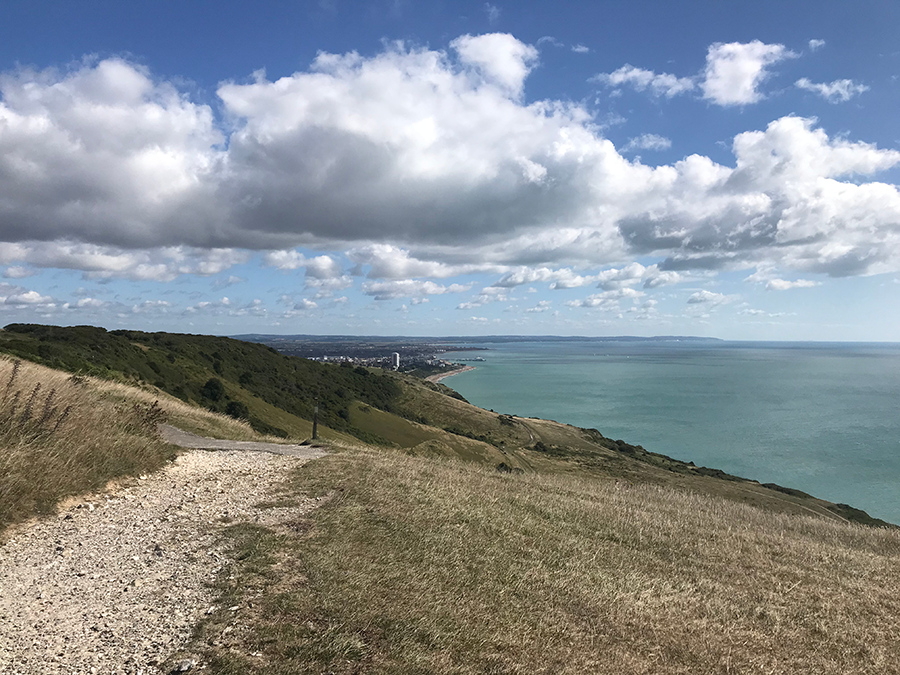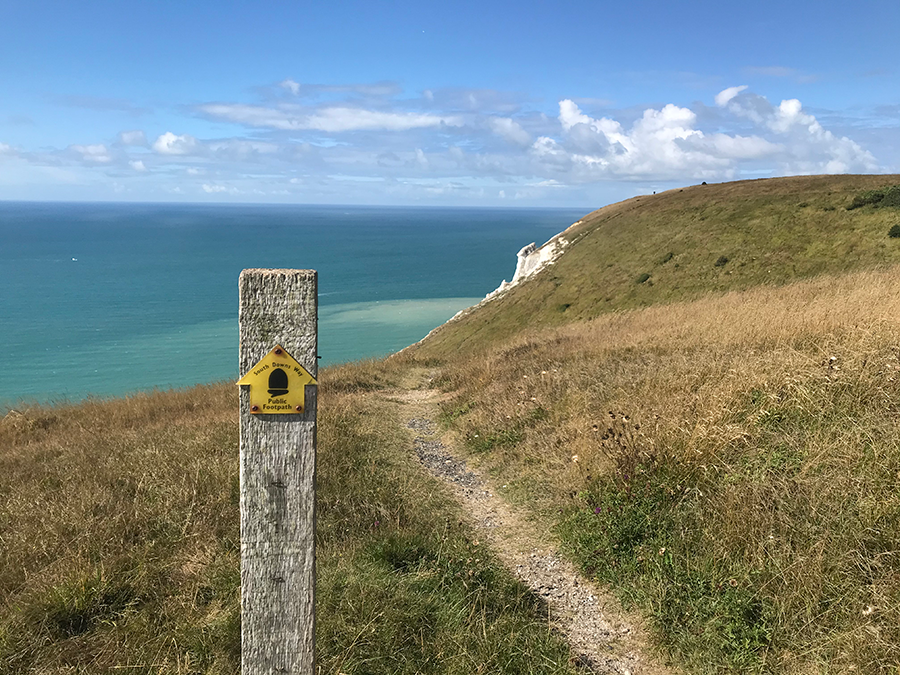 For more inspiration for walks around Sussex, take a look at our suggestions or if you have any you love that you'd like to share with us, send us a message as we always love trying new walks!