As we roll into 2022, one of the most popular New Year's Resolutions is to eat more plant-based food or to tackle 'Veganuary', an annual challenge to encourage people to follow a vegan lifestyle for the month of January.
With vegan restaurants on the rise and the expansion of restaurant menus that incorporate more plant-based dishes, we have rounded up a list of some of the best vegan restaurants or restaurants serving a good selection of vegan dishes in Sussex!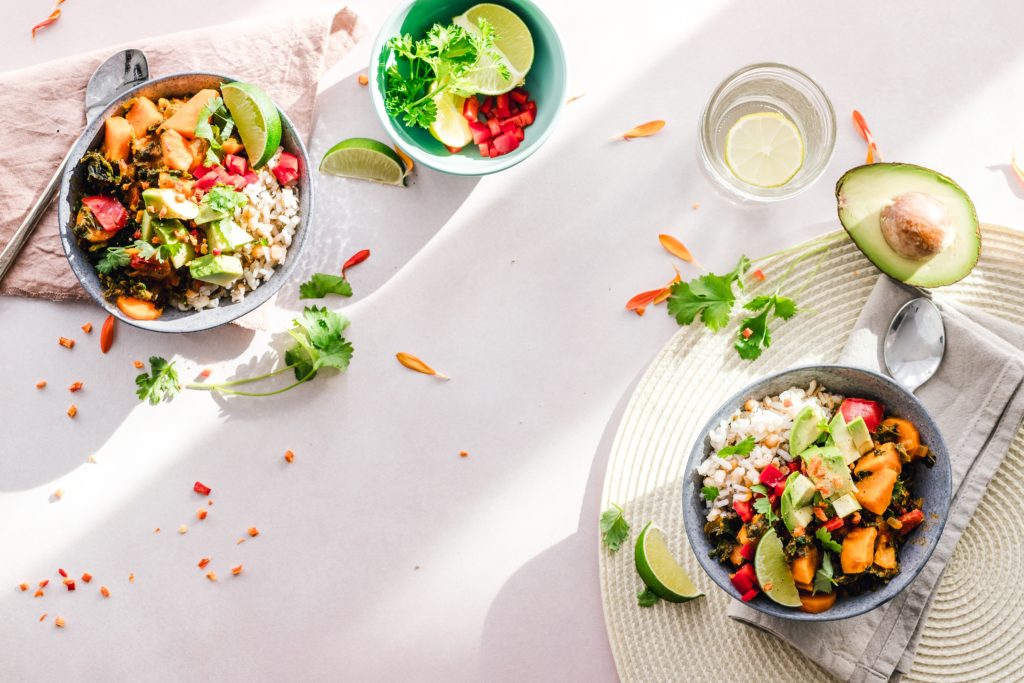 Sage Vegan Café (Crawley)
Sage is a family run vegan café located in Crawley town centre. Breakfast is served until 1pm with menu choices including the 'Full Vegan' breakfast or their delicious banana bread with toffee sauce. There are also plenty of lunch options to choose from including burgers, pasta, salads, and sandwiches.
Address: Sage Vegan Café, 36 High Street, Crawley, RH10 1BW
Food for Friends (Brighton)
Food For Friends is an award-winning vegetarian and vegan restaurant that use fresh and responsibly sourced produce to create some delicious and beautifully presented dishes. They offer a delicious brunch menu served from 10am – 12pm on Saturdays & Sundays and a selection of vegan and vegetarian small and large plates served for lunch and dinner.
Address: Food For Friends, 17-18 Prince Albert Street, Brighton, BN1 1HF
Purezza (Brighton, Hove)
Purezza is located in St James's Street in Brighton and Western Road in Hove and is the UK's first vegan pizzeria, founded in 2015. They won the Best Vegan Restaurant 2021 award and they are National Pizza of the Year winners too! Their pizzas are made using sourdough which is made fresh on a daily basis and matured for 48 hours, and you can choose from a wholegrain, hemp or a gluten-free base. There are plenty of organic toppings to choose from to make the perfect vegan pizza!
Address: Purezza, 12 St James's Street, Kemptown, Brighton, BN2 1RE
Address: 86-87 Western Road, Hove, BN3 1JB
NRG Cavern (Worthing)
NRG Cavern is a health café and coffee house located just over the road from Worthing Pier. Whilst not solely a vegan café, they do serve a great selection of vegan options including their vegan breakfast, avocado on toast, vegan salads and vegan sandwiches. They are also a dog-friendly café!
  Address: NRG Cavern, 6 Bath Place, Worthing, West Sussex, BN11 3BA
The Smorl's Café (Brighton)
Located in Brighton's Open Market is The Smorl's Café which is dedicated to all things houmous.  Their entire menu is vegan and includes options such as falafel pittas, burgers, salad boxes and paninis all of which are finished off with a generous helping of their delicious houmous.
Address: The Smorl's Cafe, Unit 33-34, Open Market, Marshall's Row, Brighton, BN1 4JU
Trading Post Coffee Roasters (Lewes)
Located on Lewes High Street, the Trading Post Coffee Roasters, has a great selection of vegan options including their vegan chilli bowl, pulled-jack sandwich, vegan rarebit, tofu on toast, Asian noodle salad and rainbow falafel salad.
Address: Trading Post Coffee Roasters, 18 Cliffe High Street, Lewes, East Sussex, BN7 2AH