We've listed some of our favourite places to buy Sussex chocolate and they make perfect gifts, as there are so many unique flavours of chocolate and come beautifully packaged.
Only Coco
Only Coco has a shop in Hastings Old Town, with the most beautifully decorated wall of interesting chocolate bars you will ever see! Their chocolate bar flavours include salted caramel, peanut butter, popping candy, pistachio, passionfruit, Eton mess, gin & tonic, and raspberry & cardamom so there are plenty of exciting flavours to choose from to tantalise the taste buds.
The chocolate bars are all beautifully wrapped with their eye-catching and vibrant packaging! My personal favourites are the milk chocolate with orange and milk chocolate with popping candy.
As well as the chocolate bars, they also sell a selection of buttons including their ruby chocolate buttons, hot chocolate, truffles, and brownies. They also have a range of vegan and low sugar options to cater for all!
All their chocolate is handmade in small batches using only the best quality ingredients, and of course, made right here in Sussex – what's not to love!
If you are inspired to try some of their chocolate products, you can pick this up online or visit their shop in Hastings.
Shop Address:
20 George Street, Hastings, East Sussex, TN34 3EG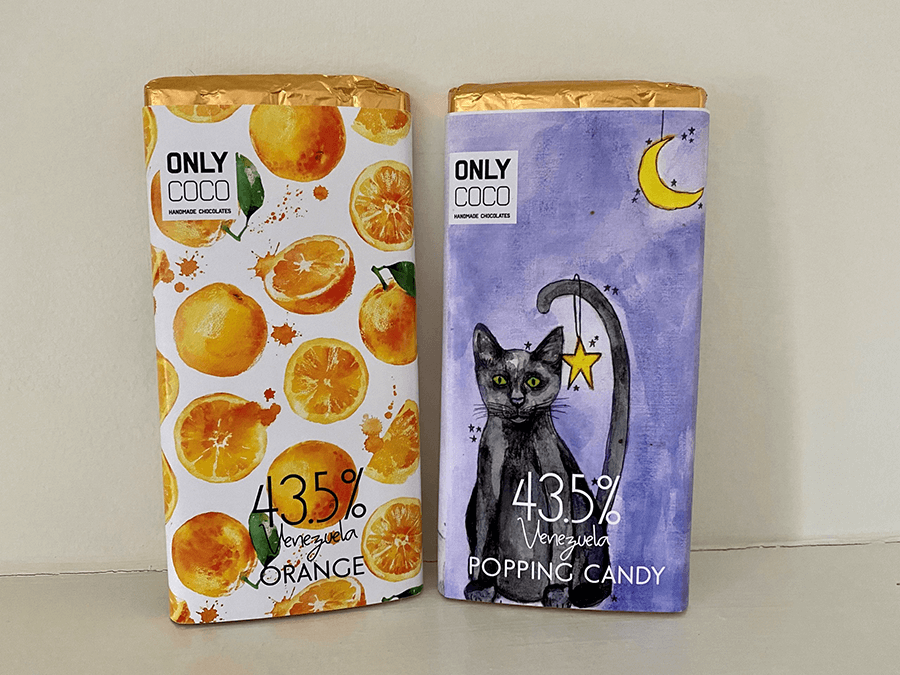 Montezuma's
Montezuma's is a household name in Sussex and beyond, and for good reason – its chocolate is scrumptious! Their milk, dark and white chocolate buttons are deliciously creamy and come in generously sized bags of 180g. If 180g of chocolate is not enough, they also sell huge 900g jars of their milk and dark chocolate buttons.
Whilst the buttons are probably my favourite product, I also love trying out the different flavours of their chocolate bars, which include butterscotch, peppermint, chilli & lime, salted caramel hazelnuts, and cherry pie. My personal favourite bar is the orangutang, which is white chocolate with orange and butterscotch – perfect for a sweet tooth!
A range of their dark chocolate flavours are suitable for vegans and they also sell their 'Like no Udder' chocolate which is a milk chocolate alternative suitable for vegans.
You can pick up their chocolate online or head to one of their stores listed below (only Sussex stores are listed but they do also have stores in London, Winchester and Norwich).
Store Addresses: 
30 Duke Street, Brighton, BN1 1AG
29 East Street, Chichester, PO19 1HS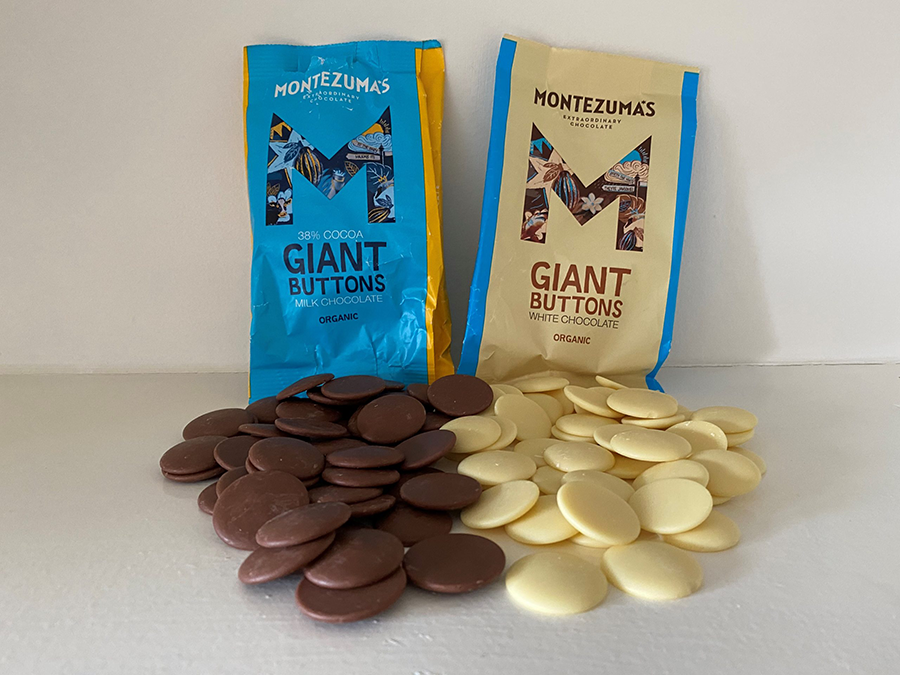 Rowdy & Fancy's
Rowdy & Fancy's make hand-made and organic artisan chocolate from their workshop in Forest Row, East Sussex. Their 100g chocolate bars come in a whole host of flavours, some traditional and some more experimental flavours including sweet rose, very cherry, mocha, bees knees, and coffee cardamom.
My personal favourite chocolate bar is the honey crunch milk – although warning, this flavour is very moreish!
They also sell cute mini bars if you want to try out a range of flavours.
Their main bars are wrapped in beautiful Adam & Eve packaging and their packaging is eco-friendly as it is recyclable and compostable.
You can order their chocolate online, or they are stocked in a range of outlets across Sussex, including The Village Store in Alfriston, Wickle in Lewes, Charlie's Farm Shop in Bury, and Crates Local in Horsham.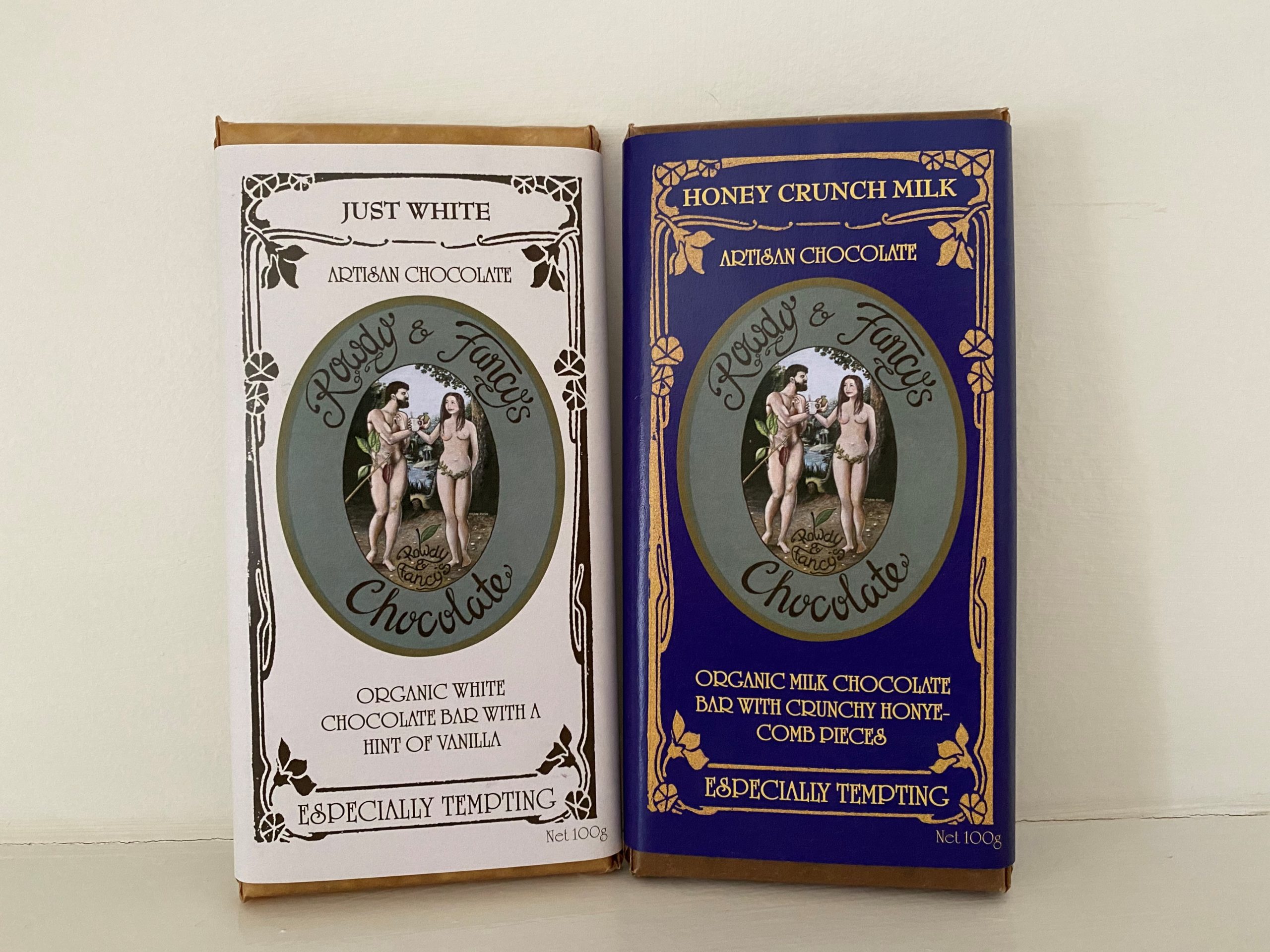 Take a look at our other local Sussex businesses for more ideas for gifts and eco-friendly products to buy!