Bosham Circular Walk
Bosham Circular Loop
Distance – 5.9 km, 3.7 miles    Difficulty – Easy
Parking: There is a pay and display car park off Bosham Lane, just opposite the Bosham Walk Art & Crafts Centre.
Refreshments: Pop-in Cafe, just to the right of you as you come out of the car park lane
This walk starts in Bosham and is a lovely walk around the harbour coast and you can also combine it with a visit to the art & crafts centre and a cafe stop at the start or end of your walk. We enjoyed this walk in the morning and combined it with a trip to Chichester in the afternoon. The walk took around an hour and a half and was around 3.7 miles, so it was a perfect length to stroll.
Bosham is a pretty coastal village, not far from Chichester and is popular with tourists, fishing, sailing and walkers! It is very peaceful, we really enjoyed the bird song and butterflies and walking along the coast with the fresh air.
Walk Map
Walk Directions
1. This walk starts at the Pay and Display car park at Bosham, as you come out of the car park the Arts & Crafts centre will be straight opposite you. From here, turn left and follow this down to the quay.
2. A the Quay, turn left and follow the path around the quay along Shore Road. If the tide is low, you may be able to use the path crossing to cut off the corner.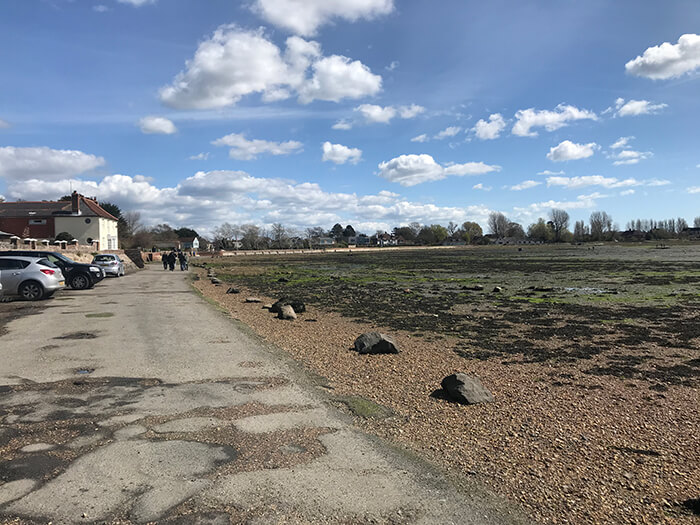 3. Continue on Shore Road for approximately 2km/1.24 miles, keeping the houses on your left and the quay on the right. The lane will meander around, eventually transforming to fields on your right. We enjoyed the wildlife, particularly the butterflies and the bird song when we walked in April.
4. Continue along Shore Road until you reach a corner that bends left onto Smugglers Lane. Straight ahead, the corner is gravelled and there is a footpath through the trees. Take this footpath.
5.  Continue down this footpath, eventually, this will open up to the harbour where ahead you will see Itchenor across the channel.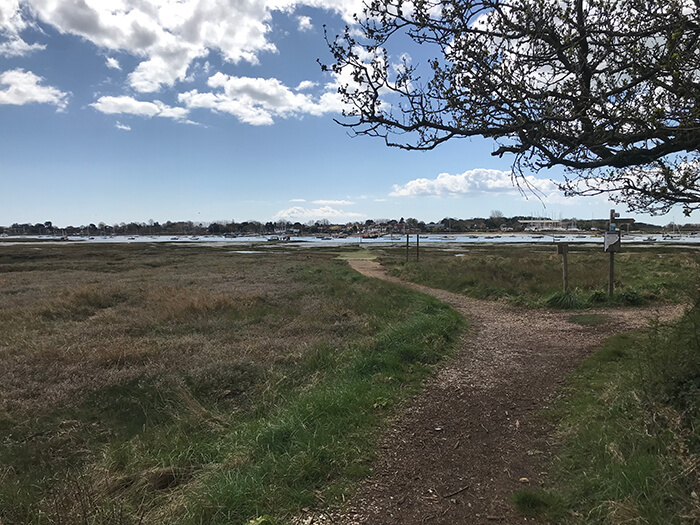 6. Continue along the footpath to the right, and keep the channel on your left. This is a very simple way back to Bosham – continue along this footpath which will eventually join up with Shore Road, where you can retrace your steps to Bosham.
Chichester Harbour Walk
Nearby is West Wittering and Itchenor – we have also planned a Chichester Harbour walk that goes from Itchenor car park to West Wittering and back so check this out if you want a slightly longer walk.
There are no reviews yet. Be the first one to write one.
Leave a Review