Skip to content
Sussex Diamond Way
About the Sussex Diamond Way
The Sussex Diamond Way is a 60-mile long (97km) route that starts in Midhurst and finishes in Heathfield and covers the low Weald countryside, crossing heathland and woodland. The route was created by the Sussex Ramblers in 1995 to mark their 60th anniversary.
What is the trail route?
After starting in Midhurst, the route passes through the pretty villages of Lodsworth and Tillington before passing through the market town of Petworth. The route then continues east towards Bedham and crosses Stane Street heading over to Brooks Green. After Brooks Green, the route continues east towards Bolney before heading northeast to Cuckfield. Heading east, the route passes through Lindfield, Furner's Green, Five Ashes, before finishing in Heathfield.
The route is waymarked in both directions, by a circular brown sign with a yellow border and featuring a blue diamond in the centre.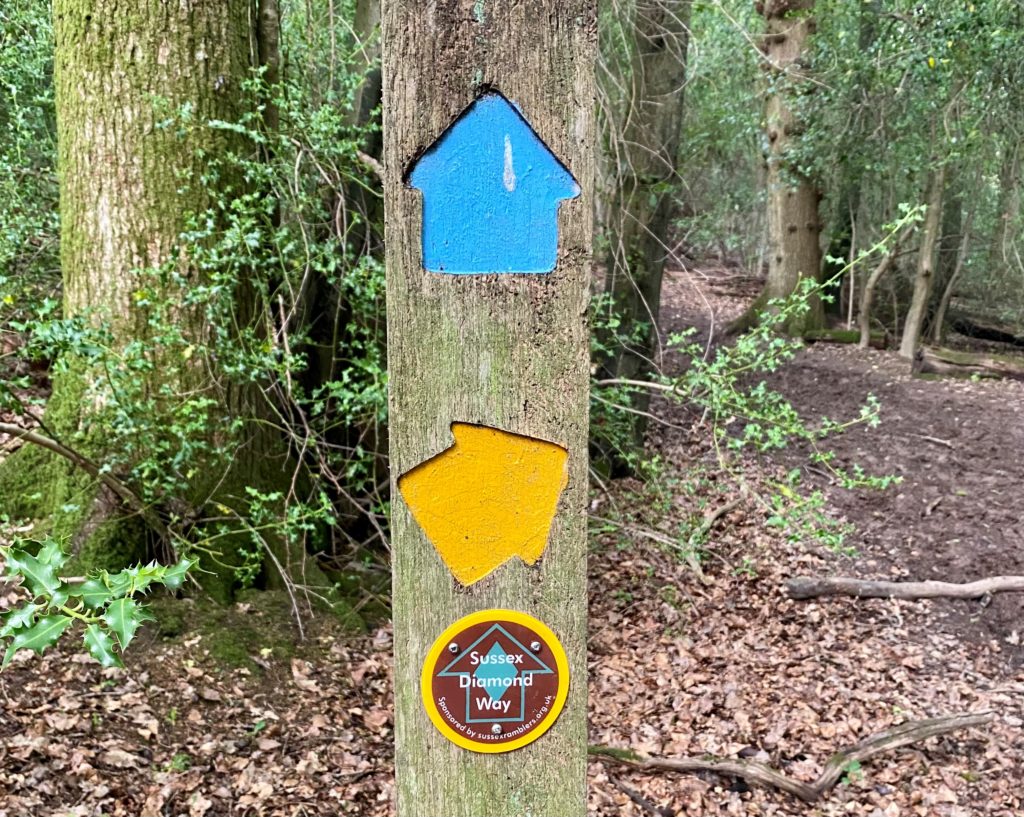 Sussex Diamond Way Map
If you have tackled some or all of the Sussex Diamond Way, we would love to hear your experiences! Please send us a message on our contact form or send us a message on Instagram!