Skip to content
High Weald Landscape Trail
About the High Weald Landscape Trail
The High Weald Landscape Trail starts at Horsham in West Sussex and finishes down in Rye in East Sussex. The route is 90 miles (145km) long and passes through the counties of West Sussex, East Sussex, and briefly Kent, covering the beautiful High Weald landscape.
What is the trail route?
After commencing in Horsham, the route travels south-east to Cuckfield before heading north to Handcross and Balcombe. The route then continues north-east to East Grinstead before heading east to Groombridge and Eridge Green. Continuing north-east, the trail heads to Pembury before heading south-east through Goudhurst and Smallhythe to the finish in Rye.
The trail is waymarked in both directions with trail markers of a church and tree. There are slightly different trail markers depending on what county you are in but rest assured they are marked up so you can walk it in either direction!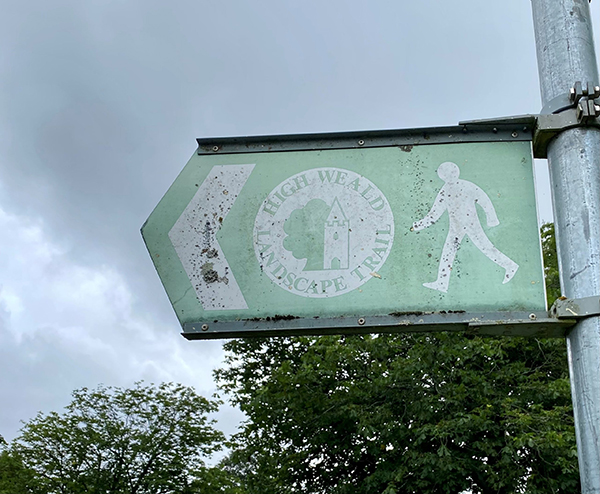 How long will the trail take to walk?
If you are planning to walk the whole route, this usually takes between 6-9 days.
Order a Trail Guide
There is a great online Along and Around the High Weald Landscape Trail guide book, which can also be purchased in paperback version from Amazon.
Map
If you have tackled some or all of the High Weald Landscape Trail, we would love to hear your experiences! Please send us a message on our contact form or send us a message on Instagram!